Looking for Kool and The Gang outside the UK?
Check out one of our international sites.
Take me there
Kool and The Gang tour venues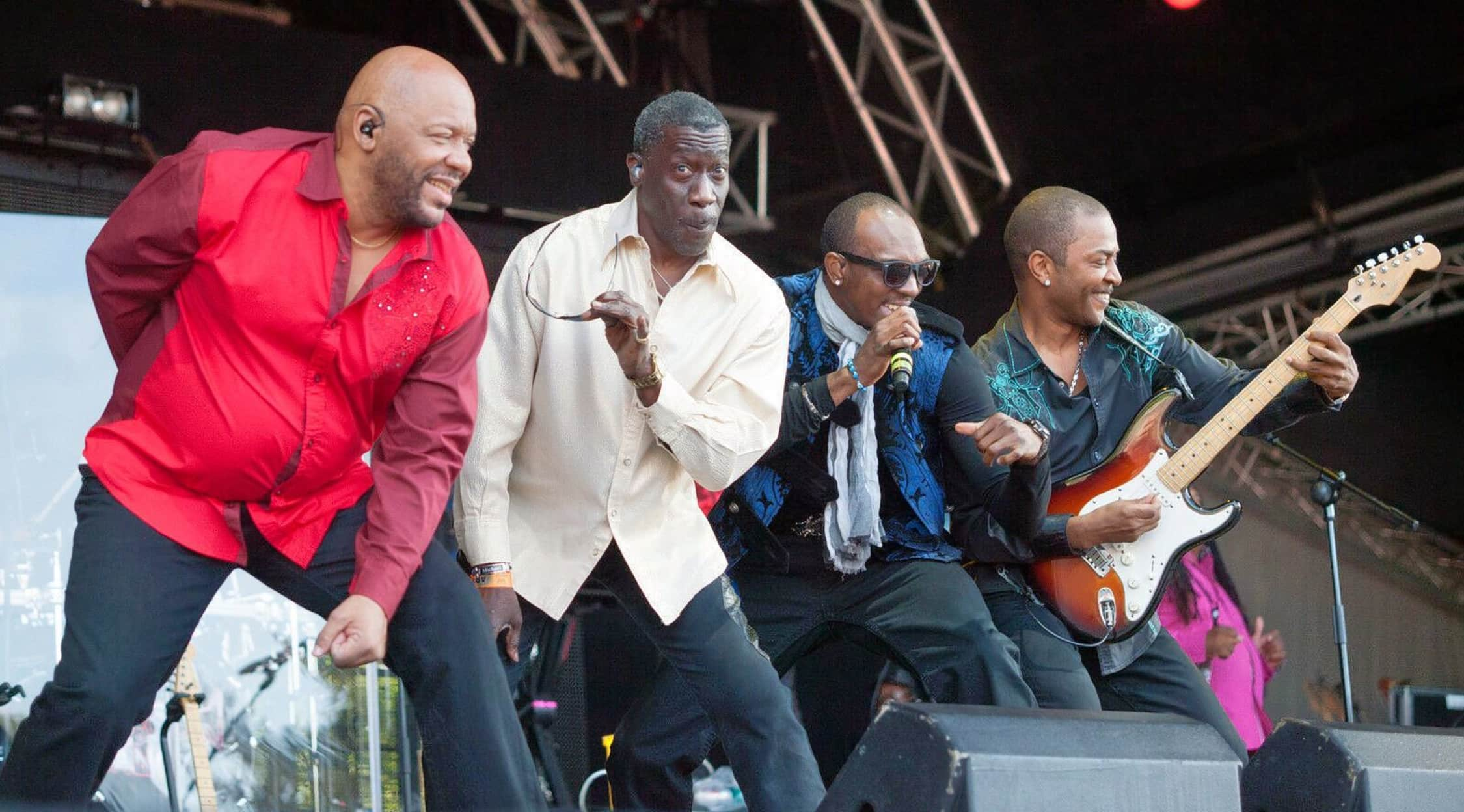 Alamy
Kool and The Gang Tickets
Kool & The Gang: legends of R&B
  Quite possibly the longest-running R&B band in the history of music, Kool & The Gang are still going strong decades after they first formed. Their infectious, funky brand of pop has delivered smash hits that are ingrained in the memory of almost everyone, as well as appearing in film soundtracks and being sampled countless times by other musicians. Don't miss the opportunity to see one of their incredible performances – buy Kool & The Gang tickets on StubHub today. 
See the greatest Kool & The Gang songs performed live
  Kool & The Gang formed in 1964 and officially launched themselves as a band in 1969. The founding members were the two brothers Robert "Kool" Bell and Ronald Bell, Dennis "Dee Tee" Thomas, Ricky West, Charles Smith, George Brown and Robert "Spike" Mickens. As you might expect from a band that has been going since the 60s, there have been many changes to the line up, with more than 25 band members in total. But right through to the 2010s, many of the original members like Robert Bell were still making music and touring the world. Calling them an R&B band is probably too simplistic. Their funky music includes elements of soul and jazz, yet they've constantly evolved over the years and experimented with rock, disco and hip hop (to name just a few). The impact they've had on the world of music can be seen in the number of times they've had their music sampled, whether used by hip-hop groups like A Tribe Called Quest or electronica outfits like Boards of Canada. Don't miss your chance to get Kool & The Gang tickets!
Half a century of Kool & The Gang concerts and still going strong
  Although Kool & The Gang have more than 20 studio albums and 60 singles under their belt, the period from 1979 (when frontman J.T. Taylor joined) to 1986 is considered to be their most successful. Tracks like "Ladies' Night" and "Get Down On It" shot into the Top 10 of the charts, and their single "Celebration" went straight to Number One and achieved Platinum status. Although some bands might be content to ride on the back of their earlier successes, Kool & The Gang have continued to release music such as their 2016 single "Sexy (Where'd You Get Yours) ", which reached No. 15 on the Billboard R&B chart. They have played countless gigs throughout the years and show no sign of slowing down, still drawing huge crowds at festivals like Glastonbury Festival and even supporting Van Halen on a tour of 50 US cities. Don't worry if you missed out on the initial ticket sales – you can often find Kool & The Gang tickets on StubHub, even for sold-out shows. 
Back to Top
Epic events and incredible deals straight to your inbox.