Looking for Kathleen Madigan outside the UK?
Check out one of our international sites.
Take me there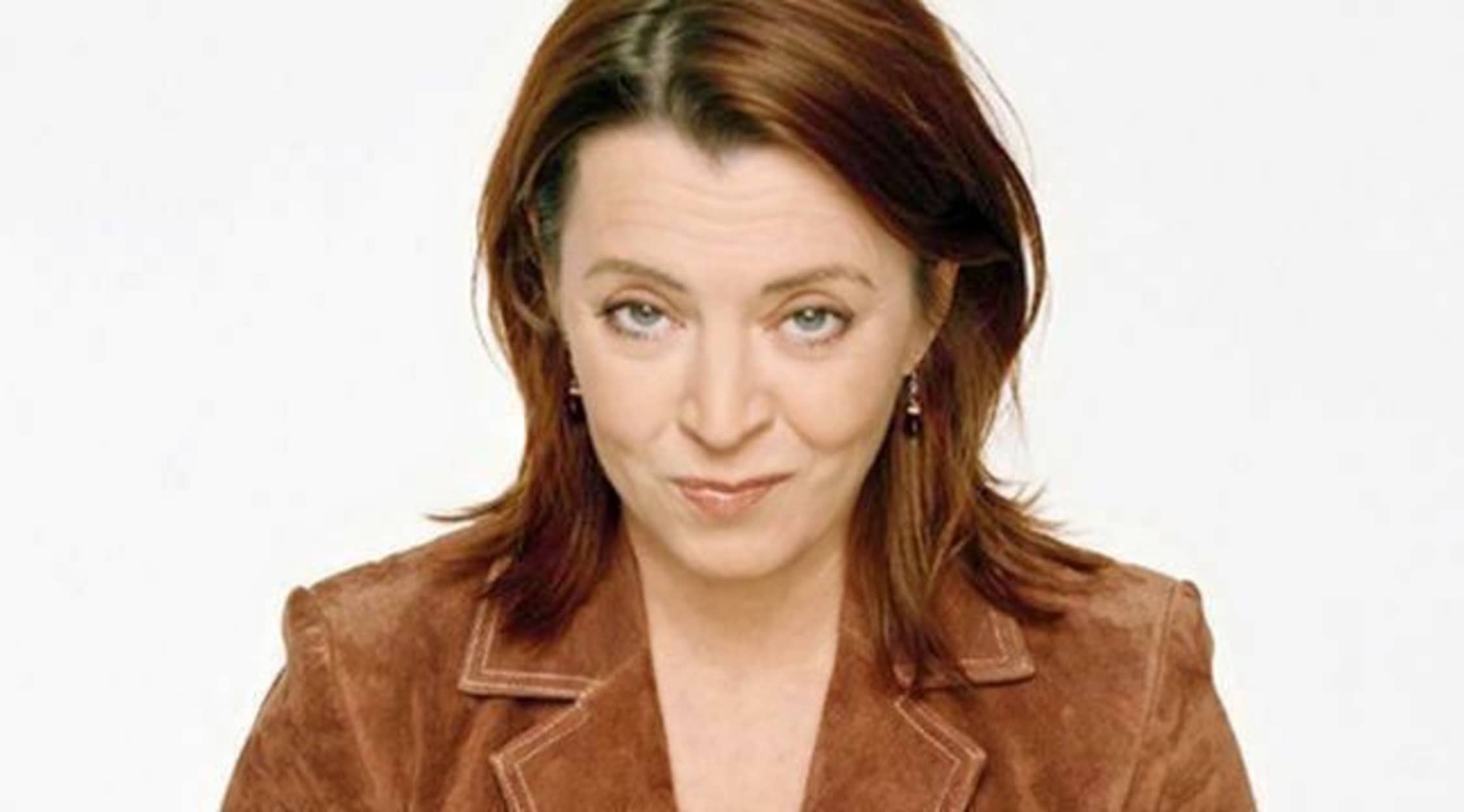 Rovi
Kathleen Madigan Tickets
Kathleen Madigan Tickets
Kathleen Madigan is a comedian who has been as consistently hilarious in her live performances as other comedians performing today. She has enjoyed a career that spans a quarter of a century and has made appearances on many of the top late-night television shows. The shows that have allowed Madigan to entertain their audience include The Late Show and the Tonight Show. The amount of material Madigan has produced during her career is more than impressive. Fans of her comedy can choose from five studio albums and three DVDs to enjoy. Madigan has performed comedy specials on HBO and Comedy Central. She has also continued to thrill the rooms filled with people who are fortunate enough to see a live Kathleen Madigan performance.
Single-Minded Determination
Kathleen Madigan grew up in a small suburb located not far from St. Louis, Mo. Madigan attended college with a career in journalism in mind. She still believed she was destined to be a journalist once her degree was in hand. She began performing on open mic nights at local comedy clubs and discovered how much she loved performing stand-up comedy. Madigan moved to Los Angeles to pursue comedy full-time, and it did not take long for the decision to pay off. Soon she was appearing in shows like The Bob and Tom Show and I Love the '80s. The industry took note of this growing force in comedy in 1996 when Madigan received an American Comedy Award for being the Funniest Female Stand-Up Comic. Madigan is a stand-up comedian at heart and says she did not enter the business to get into television roles or do commercials. Madigan says the stage was her goal, and the fact she is exactly where she wants to be will be obvious when you see a Kathleen Madigan performance in person.
Where can I buy Kathleen Madigan tickets?
If you want to see a Kathleen Madigan performance, you can get your tickets at StubHub, the largest online ticket marketplace in the world. When you buy your tickets at StubHub, you get the FanProtect guarantee which gives you the confidence that your ticket purchase is secure.
Where can I see Kathleen Madigan perform?
Madigan is an active performer who often does well over 200 shows a year. She currently has performances scheduled in Knoxville, Tenn., and Louisville, Ky. Comedy fans in Las Vegas can see Madigan at the Terry Fator Theater at the Mirage.
What can I expect from a Kathleen Madigan performance?
Kathleen Madigan has been applauded for the way she communicates her comical observations to audience members. The excellent show she delivers has caused many hardcore fans to identify her as their favorite comedian. Comedy fans cannot go wrong when they buy Kathleen Madigan tickets.
What awards has Kathleen Madigan won?
Kathleen Madigan was recognized as the Funniest Female Stand-Up Comic by the American Comedian Awards in both 1995 and 1996.
Can I listen to Kathleen Madigan at home?
Kathleen Madigan has made sure that fans of her comedy have more than enough material to enjoy in the comforts of their own homes. From her self-titled first studio album release in 1998 by Uproar Entertainment to her 2016 Bothering Jesus release, Madigan has recorded hours of her best comedy for the enjoyment of fans.
Has Kathleen Madigan written for any programs?
Kathleen Madigan has eight writing credits to date. She has written for an episode for This Is Not Happening and Laugh Factory, both popular television series. She has also lent her writing talents to the 2016 comedy show Bothering Jesus.
Has Kathleen Madigan appeared on television?
Kathleen Madigan made a 2006 appearance in Foxworthy's Big Night Out. She also appeared as Maureen Holiday in the short comedy film Roman Holiday.
Back to Top
Epic events and incredible deals straight to your inbox.