Looking for Joe Bonamassa outside the UK?
Check out one of our international sites.
Take me there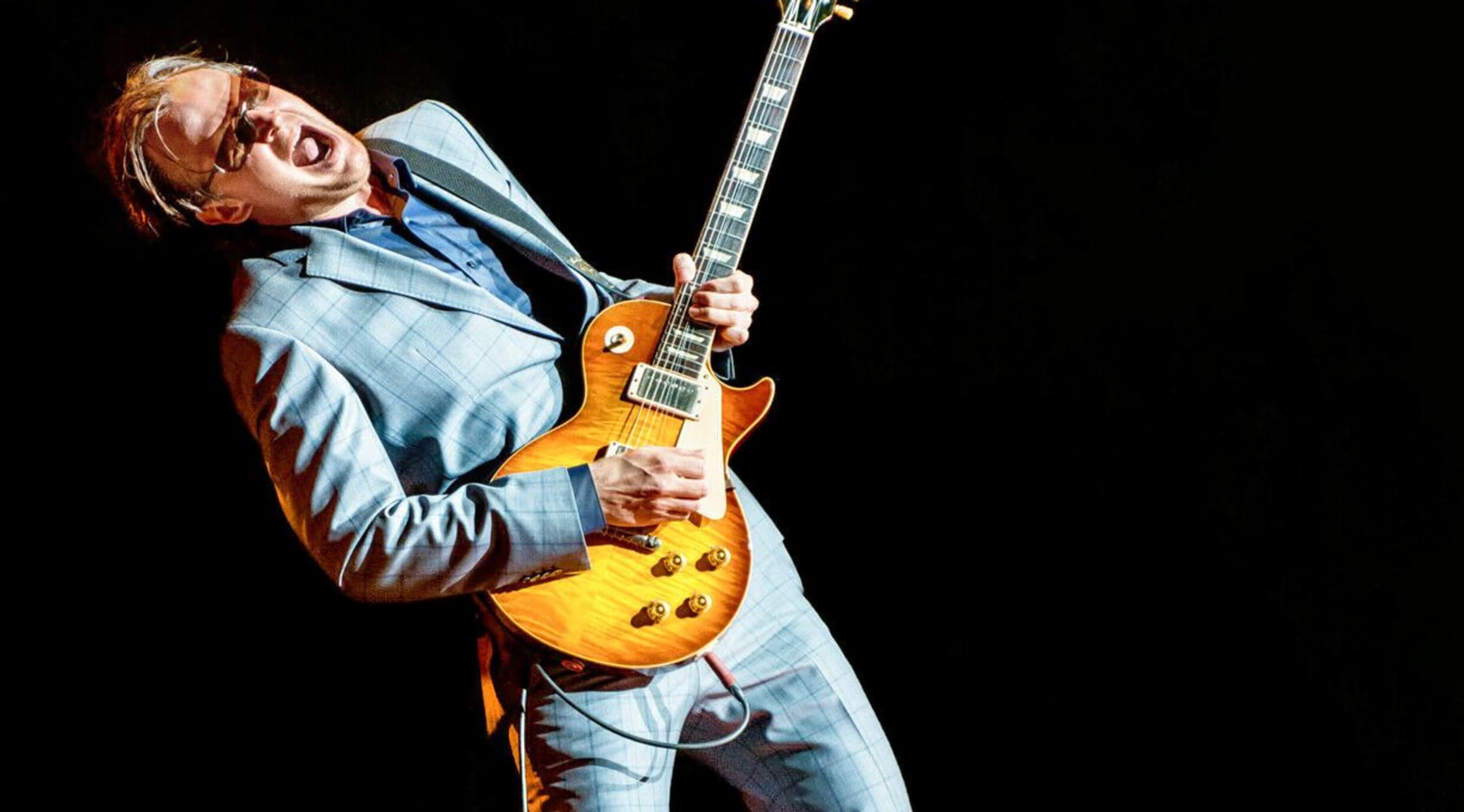 Zuma
Joe Bonamassa Tickets
Joe Bonamassa announces three shows at London's Royal Albert Hall for 2019
To celebrate the release of 13th studio album Redemption internationally renowned guitarist Joe Bonamassa arrives in the UK for three dates at London Royal Albert Hall in April 2019. For his upcoming shows, expect renditions of some of his best-known songs alongside new tracks such as "This Train", "What I've Known for a Very Long Time" and "Drive", which he hopes will show how he has evolved as an artist. Seeing this exceptional singer and instrumentalist live is a must for any fan of blues rock. Secure your place in the crowd by picking up Joe Bonamassa tickets at StubHub UK.
Joe Bonamassa: blues guitar legend
Inspired by his music-loving father, future icon of the blues rock scene Bonamassa started playing guitar at just four years old, and was opening for legendary musician BB King to audiences of thousands by the time he turned 12. After a stint in the band Bloodline, who would only put out one eponymous album, he set out on his own in the industry, releasing debut record A New Day Yesterday in 2000. He quickly became popular for his innovative style, blending blues and 1970s hard rock, while showcasing incredible technical ability. Between 2002 and 2007, he saw five albums claim a top ten spot in the Billboard Blues Chart, with three of those number ones, and Sloe Gin earned him his first major breakthrough in the UK.
Subsequent albums The Ballad of John Henry, Black Rock, Dust Bowl and Driving Towards the Daylight each charted higher than the other, and the years between would also see the guitarist fulfil one of his lifelong dreams: to perform at the Royal Albert Hall in London alongside Eric Clapton. Award success came in 2013 after a collaboration with Beth Hart and record SeeSaw won the pair a Grammy Award nomination for Best Blues Album. The next year Bonamassa released his first album of exclusively original songs, Different Shades of Blue, which was followed up with a second instalment, Blues of Desperation, in March 2016. The LP proved his growing talent as a songwriter as well as an instrumentalist and gave him yet another number one in the blues charts. Chart domination continued in in 2015 with two live albums, with another great record added to his discography in 2016. Touring the UK again soon, be sure to grab Joe Bonamassa tickets at StubHub UK to see a guitar legend live.
Similar artists to Joe Bonamassa
Once you've picked up Joe Bonamassa tickets at StubHub UK, why not check out news and tour dates for some other great artists? Eric Clapton was an early inspiration for Bonamassa, while Beth Hart proved a fantastic collaborator.
Back to Top
Epic events and incredible deals straight to your inbox.