Looking for Jim Davidson outside the UK?
Check out one of our international sites.
Take me there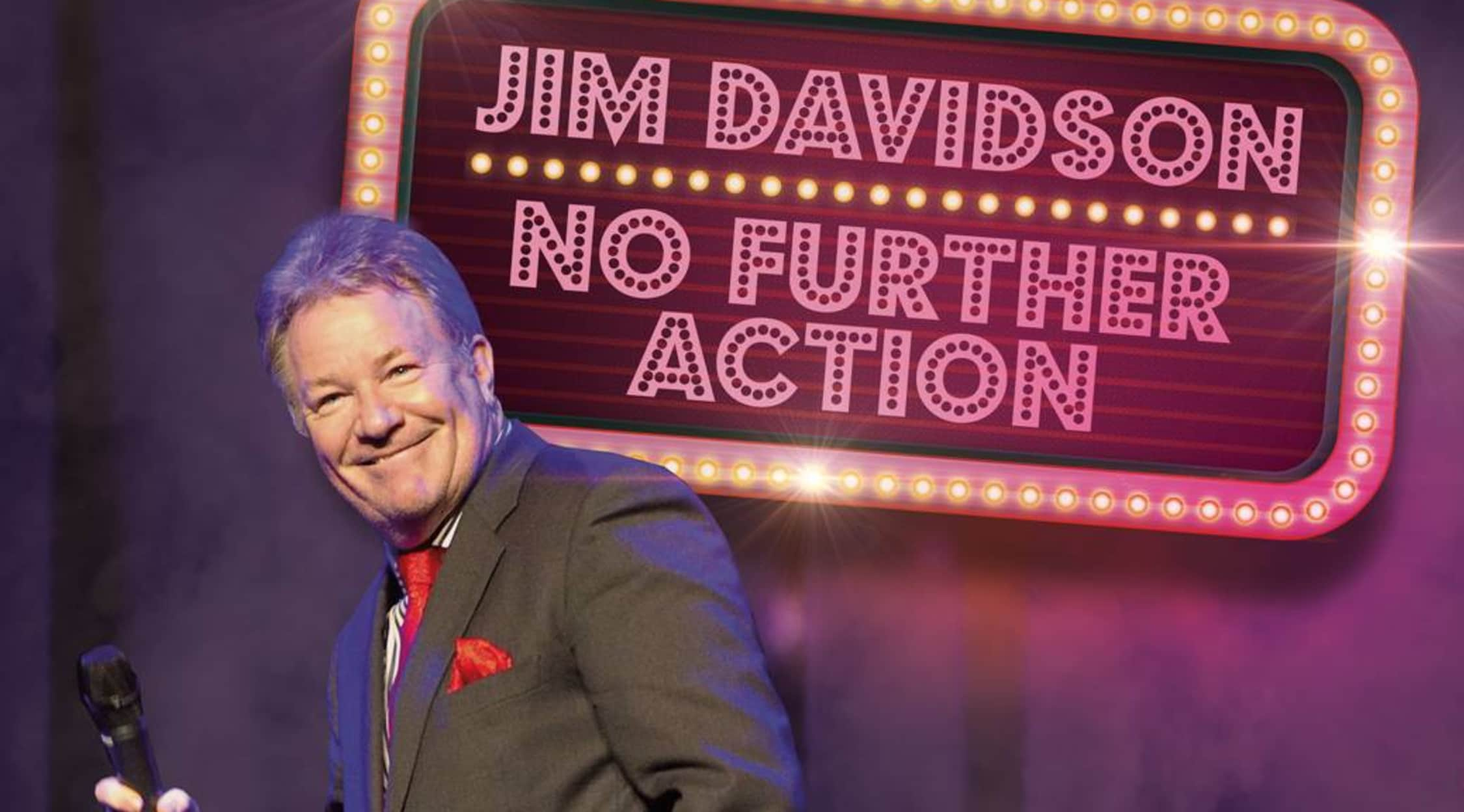 Jim Davidson tickets, tour dates & upcoming shows
The Latest from the Legendary Jim Davidson
Comedians are often supposed to say things that most people won't in public. British comic and television host Jim Davidson seems to take this responsibility in stride. While he is best known for hosting popular television series like "Big Break" and "The Generation Game," Davidson has also written and starred in his own adult pantomime shows that have played to sold out audiences over more than a decade. With a long career and a unique life that is no stranger to controversy, Davidson is never short on new, original and hilarious darkly comic material. He is widely known and refers to himself as "The People's Comedian."
Plot
The newest stand-up show from Jim Davidson is "No Further Action," in which Davidson does a slew of new material about his life and some of the controversy he has been a part of in the recent past. As is Davidson's style, his humour holds no punches and goes to places that many people won't go to publicly. Many jokes are also about Davidson's involvement in the popular reality series "Big Brother," for which he was a contestant and won the 13th season of the show.
Schedule
"No Further Action" will be touring the United Kingdom, playing some of the bigger theatres and venues in the country. Davidson will be appearing in venues like the Circus Tavern in Purfleet, the Lakeside Country Club in Frimley Green, The Lighthouse Theatre in Kettering, the Civic Hall in Bedworth, the King's Lynn Corn Exchange, the Savoy Theatre in Monmouth, and The Regal in Evesham. With Jim Davidson tickets, audiences can enjoy this comic in an intimate theatre setting.
Trivia
Davidson is a favourite of the British Armed Forces, having made numerous visits to play around the world for the troops. He has been to the Falkland Islands five times, has travelled to Macedonia to play for the Forces and established The British Forces Foundation, which establishes positivity amongst those service members who have the job of protecting British interests around the world.
Cast
Jim Davidson has been entertaining since he was 12 years old, as the story goes, when he was chosen to perform in a show at the Golder's Green Hippodrome. As a teenager he began performing stand-up in a club where the regular comedian hadn't shown up, upon pressure from his friends. This led to a performance on "New Faces" in 1976 and soon led to him winning "Funniest Man on Television" after his own "The Jim Davidson Show" ran for five straight seasons. Various one-man shows and sitcoms like "Up The Elephant and Around the Castle" and "Home James" came next, making Davidson a truly household name. Three decades later, Davidson has proven himself a comic legend from a country that has produced a long line of comic geniuses. He has also received an OBE for his donations to charity and has also received three show business personalities of the year awards.
Original Authors
The original author of Jim Davidson's new show "No Further Action" is Jim Davidson, not surprisingly, as he writes all of his own stage and stand-up material. Considering this show is relatively personal for him and is about his life over the past few years, he's the only one who really could write it.
Producers
Jim Davidson is a producer on his latest stand-up show "No Further Action."
Back to Top
Epic events and incredible deals straight to your inbox.