Looking for Hootie and the Blowfish outside the UK?
Check out one of our international sites.
Take me there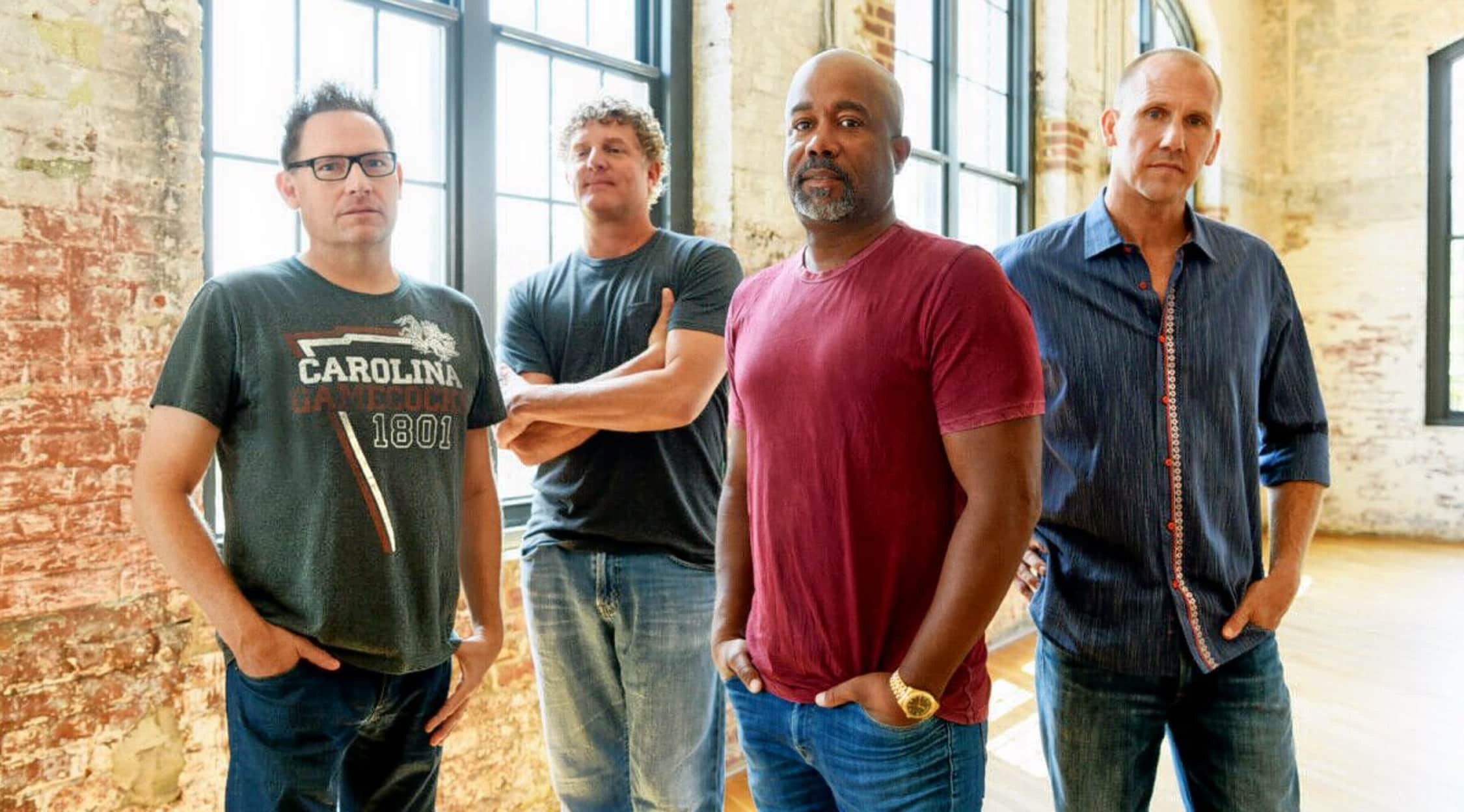 Rovi
Hootie and the Blowfish Tickets
Hootie and the Blowfish: The '80s are back with a new sound!
If you were a teen in the 1980s, chances are you rocked out to the famous Hootie and the Blowfish – and now they're back with new songs and the same great talent. StubHub features Hootie and the Blowfish tickets for their upcoming tour, which you should not miss. Revel in nostalgia or discover this rock band anew that brought incredible hits like "Let Her Cry" and "Only Wanna Be With You" to their millions of fans.    
A rock band with a long history and new sound
When the band formed in 1986 in South Carolina, the members were probably not thinking they'd still be filling stadiums to the max some decades later. It all started rather simply, with the quartet releasing their first demo cassettes independently in the early '90s. Bringing something rather unique to the table in a time of grunge music, they had troubles finding someone to sign them at first, but Atlantic Records soon snatched them up to release their first album, Cracked Rear View – which promptly became the best-selling album of 1995. Until today, it also holds the record of belonging to the fastest-selling albums of all time, so the band was definitely off to a good start. Fans screamed for more and the music industry listened. In 1996, the band was awarded Best New Artist at the prestigious Grammy Awards, and their subsequent album was an instant success once more. It doesn't seem like these guys can do anything wrong, whipping out hits right, left and centre, and after taking a hiatus in 2008, they're now back for more. Witness the band that filled huge arenas and swept up one award after the other with Hootie and the Blowfish tickets from StubHub. Sing along to your favourite hits and get ready to enjoy their latest sound – brand-new, just for you. The great thing about our platform is that we don't just feature the best acts and events, you can also sell tickets here if you don't need them anymore.
Platinum is for excellence
Did you know that Cracked Rear View is among the best-selling albums of all time in the US? The band has a knack for breaking records, it seems, and their debut album was also certified platinum a total of 21 times. Apart from their two Grammy Awards, they have also netted two American Music Awards as part of the first leg of their performing career (say, 1986 to 2008), as well as an MTV Video Music Award, thereby having all the big music awards covered. See them live with tickets for Hootie and the Blowfish, and don't forget to check out the many other artists we feature on this website. You may also like Better Than Ezra, Blues Traveler and Counting Crows.
Back to Top
Epic events and incredible deals straight to your inbox.