Looking for Herbie Hancock outside the UK?
Check out one of our international sites.
Take me there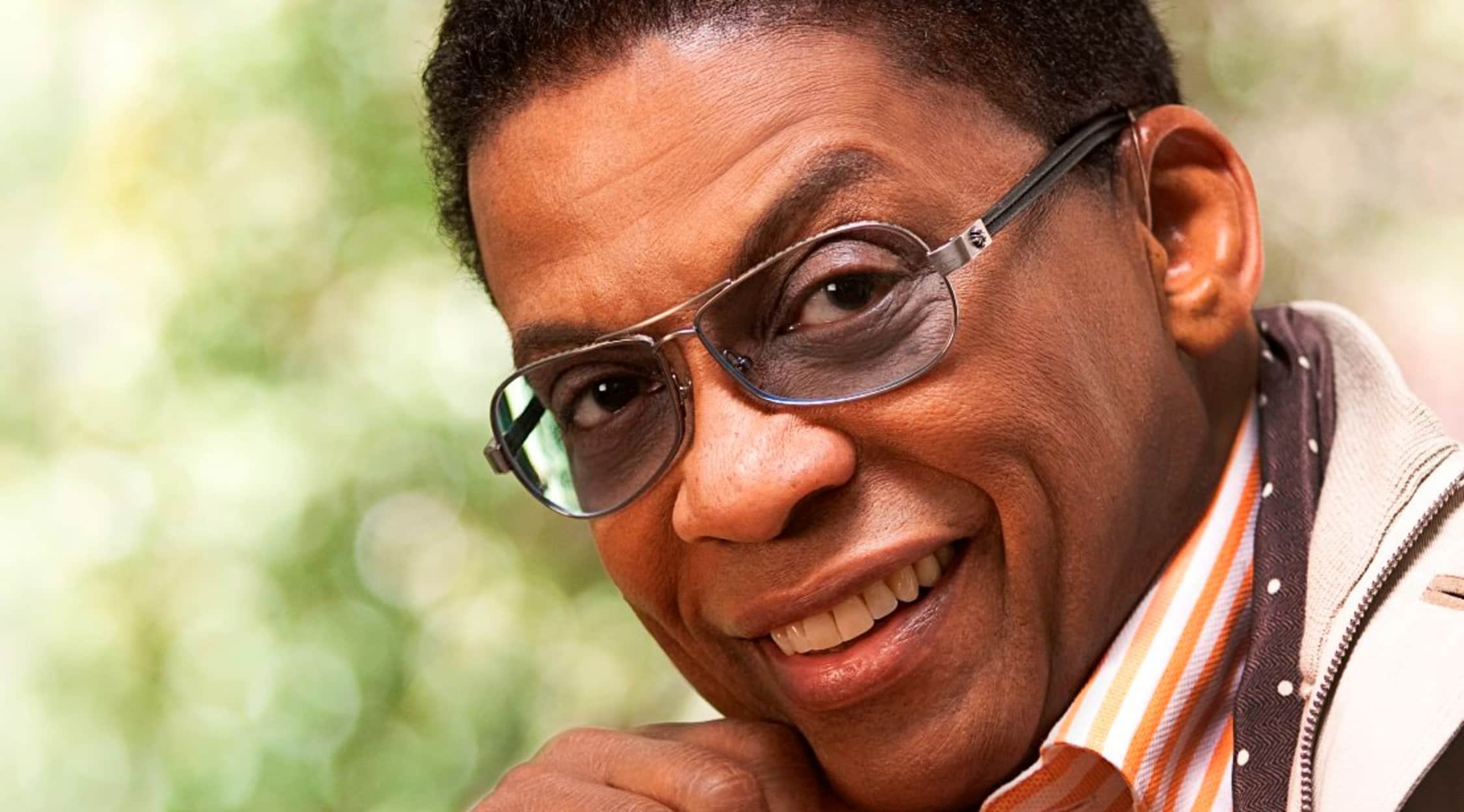 Herbie Hancock Tickets
Born in 1940, Herbie Hancock is an American musician, bandleader, jazz pioneer and composer. Hancock has written and produced many famous songs, often with highly memorable tunes, despite his sometimes challenging harmonic structures. The tracks "Watermelon Man" and "Cantaloupe Island" are among his most well-known compositions, while his single, "RockIt", was hugely successful. Taken from his 1983 album Future Shock, it had a highly distinctive promotional video and reached number eight in the UK singles chart. In 2008, Hancock won a Grammy Award for the Album of the Year, only the second jazz work to have done so up to that point. It was for River: the Joni Letters, Hancock's jazz tribute to the Canadian performer and songwriter, Joni Mitchell.
Herbie Hancock's early career
When he was a young man, Hancock began playing the piano for the jazz and blues trumpeter, Donald Byrd. He soon came to the attention of Miles Davis and joined his quintet. Hancock is credited with redefining the role of keyboard playing in jazz outfits at this time, helping to make the music accessible to mainstream audiences in the post-bebop era.
In 1969, Hancock signed to Warner Brothers Records, having formed his own sextet jazz band. He moved in a more electronic direction, in common with other artists such as Stevie Wonder and Quincy Jones. He was one of the first serious jazz musicians to experiment with synthesizers in the 1970s, which can be heard on seminal albums such as Crossings, of 1972.
Herbie Hancock's later work
Listening to the new sounds in music of the 1970s and early 1980s, Hancock embraced grooves like funk and hip hop, as well as getting involved with the latest audio processing techniques, such as sampling. In the early 1980s, he appeared on stage alongside Stevie Wonder, Thomas Dolby and Howard Jones in what was called a synthesizer jam. He also played with some of the members of Duran Duran for a while. However, the prolific musician continued to produce jazz albums, sometimes featuring African instrumentation, such as the Gambian Kora.
Hancock won an Oscar for a score that was written for the movie Round Midnight. He provided the music for many films in the 1980s and 1990s, such as Colors and Harlem Nights. In recent years, he has acted in a production role for artists such as Kanye West. In 2009, Hancock performed at the inauguration celebrations of Barack Obama, the first black American President in the country's history.
Similar artists to Herbie Hancock
Once you've grabbed Herbie Hancock tickets, take a look at some of the other artists listed at StubHub UK. Stevie Wonder always puts on a fantastic show, while John Legend is constantly adding more tour dates to his calendar.
Back to Top
Epic events and incredible deals straight to your inbox.