Looking for Grand Ole Opry outside the UK?
Check out one of our international sites.
Take me there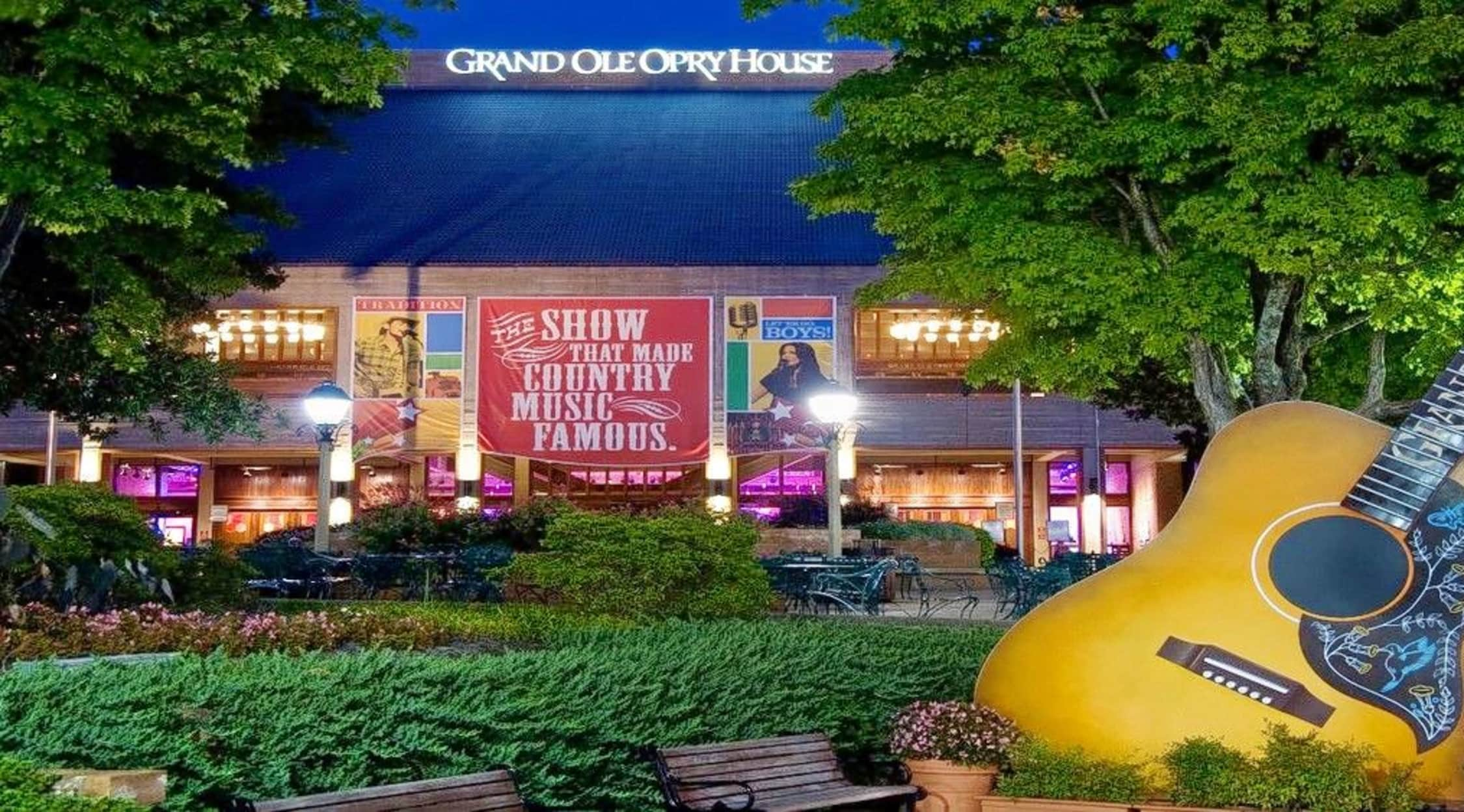 Alamy
Grand Ole Opry Tickets
Grand Ole Opry Tickets
The Grand Ole Opry is a weekly stage concert that takes place at the Grand Ole Opry House in Nashville. It has a long and storied history, going back to 1925. Hundreds of notable performers have taken to the stage as part of this concert, cementing its place as one of country music's most well-known performances. Each night holds something different for this iconic show.
Country Roots
Back in 1925, George Hay started hosting the one-hour radio show Barn Dance. The show quickly expanded its reach, getting broadcast into homes around the region. It made its national debut in 1939 when it was picked up by NBC Radio. The performances were first held in the National Life & Accident Insurance Company's studio in downtown Nashville. When the radio show grew out of this space, it moved around a few times before settling in the Ryman Auditorium in 1943. The current venue of the show, the Grand Ole Opry House, was built in 1974, specifically for the purpose of accommodating larger crowds and acting as a more modern venue for the Grand Ole Opry. What helps to carry the tradition on is the six-foot circle of wood that sits center stage. It was removed from the Ryman Auditorium stage when the show was relocated, and those planks of wood have seen it all. Just like people could tune in decades ago, you can still listen to the program on Saturday nights over the radio. There are now many more concerts during the week, and you can watch performances on television or listen on satellite radio. Of course, nothing beats going to a live performance.
Where can I buy Grand Ole Opry tickets
To check out the performances in person, find your Grand Ole Opry tickets at StubHub.
What can I expect from Grand Ole Opry concert performances?
Musicality is king at the Grand Ole Opry. Sitting in the same room as these performers lets you appreciate how truly talented they are. Whether it's someone picking the banjo, doing a lick on the drums or belting out the most beautiful vocal melodies, you'll be impressed at how amazing it is to hear professionals perform up close. The Grand Ole Opry remains true to being a family-friendly show. The venue is comfortable and spacious, and concessions are available. You're welcome to eat and drink in the auditorium. Both alcoholic and non-alcoholic beverages are sold at most events.
Who are some of the musicians who participate?
The list of musicians who have graced the stage at the Grand Ole Opry is lengthy. Dolly Parton, Garth Brooks and Brad Paisley are some of the most commercially popular performers who have played in on the Opry's stage. Many up-and-coming performers are picked up during the weeknight performances, or they perform as opening acts. In one night, you could see at least five or six different musicians or groups. For any soloist, a house band is available to play accompaniment. The vibe is definitely country in terms of the headliners you can expect to see.
How long are most of the shows?
Grand Ole Opry concerts vary in length. Many are approximately two hours long. The Saturday night shows are usually reserved for the more popular performers. These performances can last for more than four hours.
How early can I arrive to these shows?
Seating generally opens between 30 minutes and an hour prior to the performance. This could vary depending on the exact show you attend.
What accolades has the Grand Ole Opry received?
The Grand Ole Opry broadcast earned a Peabody Institutional Award in 1983 and was inducted into the National Radio Hall of Fame in 1992.
Back to Top
Epic events and incredible deals straight to your inbox.