Looking for Glastonbury Festival outside the UK?
Check out one of our international sites.
Take me there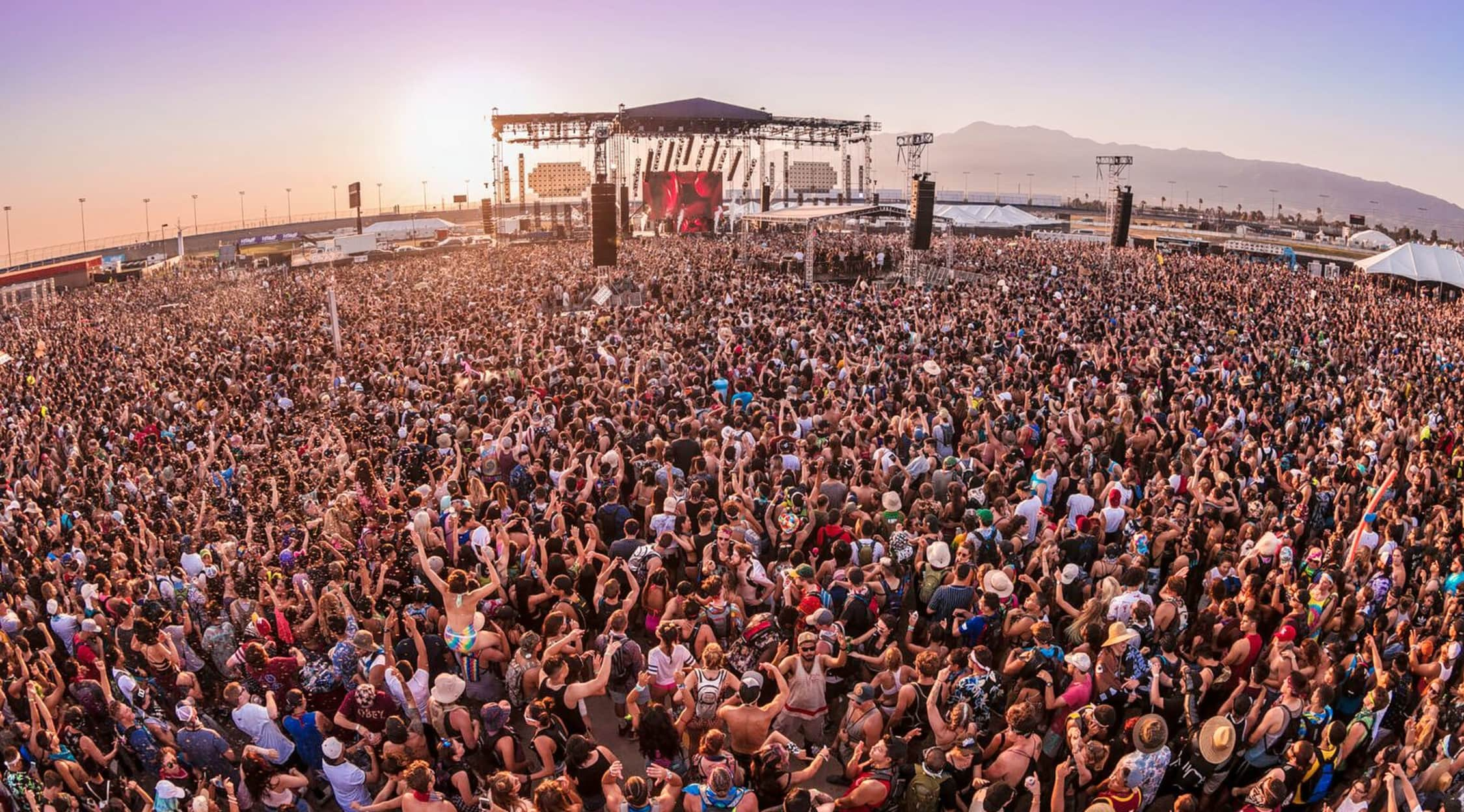 Alive Coverage
Glastonbury Festival Tickets
Glastonbury Festival: the ultimate summer experience
The mother of all UK music festivals, Glastonbury Festival is one of the largest and most exciting festival experiences you will ever have. Held almost every single year, it has hosted the most famous artists and musicians in the world and is home to an eclectic programme of arts ranging far beyond music. Buy or sell your Glastonbury Festival tickets on StubHub today for the cultural experience of a lifetime.
Enjoy an incredible lineup in 900 acres of countryside
The history of Glastonbury Festival goes back to 1970, when it was held for the first time outside the sleepy village of Pilton, Somerset. Amidst the rolling English countryside, a small lineup of bands headed by T. Rex played to music lovers from across the country who all subscribed to the hippy, counterculture mindset that inspired free festivals and other UK events such as Isle of Wight Festival. This ethos has remained hugely important to Glastonbury Festival, which retains much of its hippy vibe in areas such as Green Fields - an area that fuses sustainability, sacred spaces, and music - and Acoustic Field, which is where to head if you're looking for a chilled-out, folk-inspired sound. Largely volunteer-run, the festival also donates thousands of pounds to select charities every year and occasionally gives way to a 'fallow year', in which no festival is held so that the land and local population can recover. Following such a year in 2018, the Glastonbury Festival 2019 lineup was hotly anticipated after 2017 had brought the likes of London Grammar, Biffy Clyro, Katy Perry, and Major Lazer to the fields. With hundreds of incredible artists performing every year, you certainly won't be disappointed by the choice of music on offer when you get tickets to Glastonbury Festival.
Explore numerous exciting areas at Glastonbury Festival
Besides the large number of headline artists, Glastonbury Festival plays host to established and emerging artists in almost every genre - check out the Silver Hayes areas for incredible DJ sets or Babylon Uprising for a pumping Caribbean sound system. Besides music, you'll find cabaret, theatre, cinema, art exhibitions, literary events, kids' performances, and comedy shows, meaning that whatever you're into, there will be an event for you. With attendance at Glastonbury Festival sometimes reaching 175,000, it is known as the largest greenfield event in the world and is even bigger than other major UK festivals such as Rize Festival and Download Festival. As such, it has an incredible atmosphere - more than just a festival site, it's like a world of its own. Wander around the enormous grounds and explore to your heart's content, coming across acts you'd probably never have thought of seeing and discovering new artists or art forms for yourself. With a variety of camping options at Glastonbury Festival, plus food trucks, shopping opportunities, and much more, this is the ultimate way to kick off your summer. Be a part of one of the most famous festivals in the world and buy or sell your Glastonbury Festival tickets on StubHub today.
Back to Top
Epic events and incredible deals straight to your inbox.