Looking for Gaither Fest outside the UK?
Check out one of our international sites.
Take me there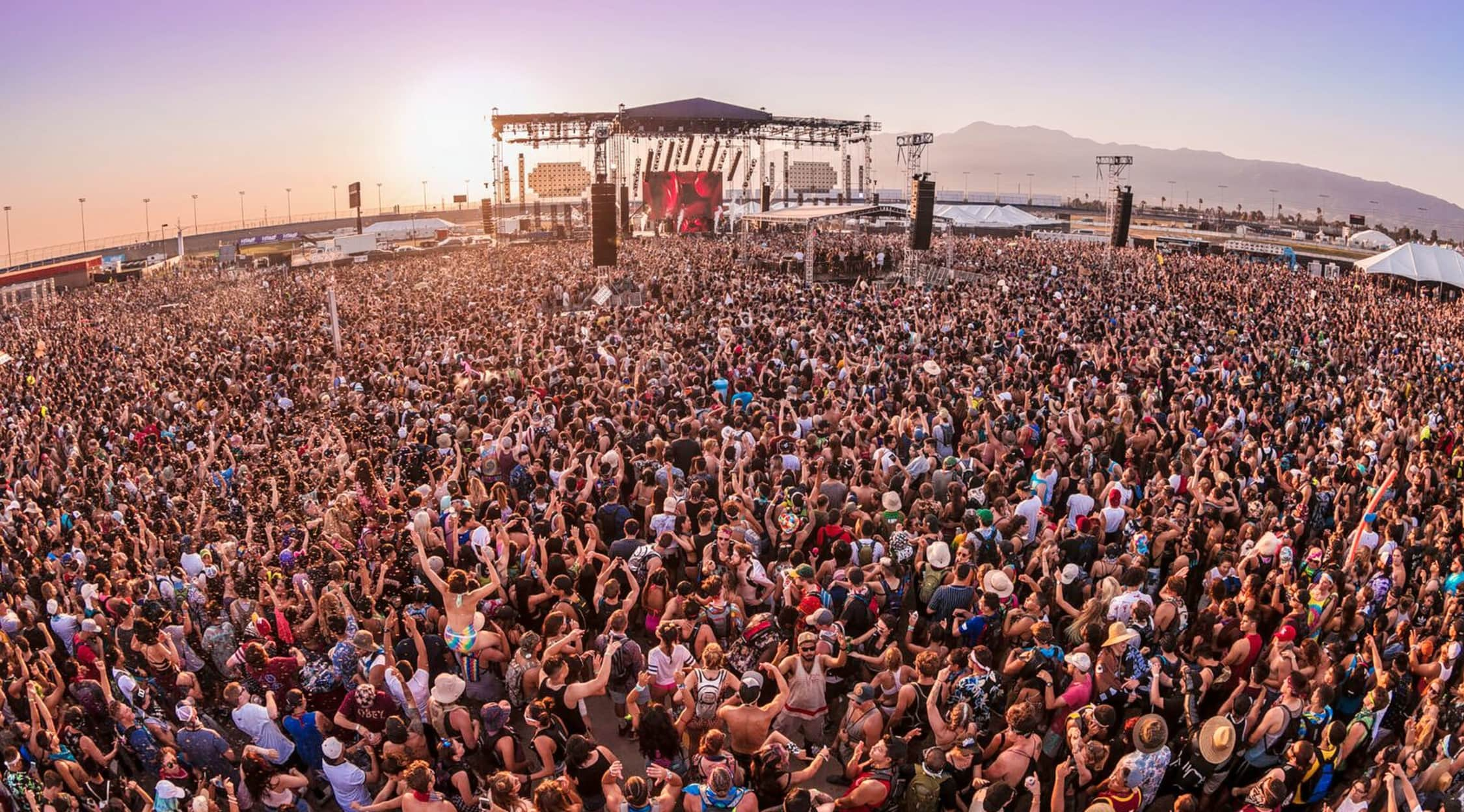 Alive Coverage
Gaither Fest Tickets
Gaither Fest – The 2015 Event
Going on years and years of ground-breaking musical greatness, the one and only Gaither Fest is once again taking over the Convention Center at Myrtle Beach to bring Christian music fans yet another unbelievable years of friendship, emotionality, musicality, and talent. With the 2015 Gaither Fest occurring for two unforgettable days of fun and faith near the beach, this year's event will be the greatest Gaither Fest yet.
Located in the beautiful and majestic getaway of Myrtle Beach in South Carolina, the inimitable Gaither Fest is clearly enhanced by this atmospheric area's gorgeous scenery and sleepy, friendly small town feel. The atmosphere of the beautiful Myrtle Beach obviously lends its magic to the Gaither Fest event, as many of the festival's fans yearly describe the music festival as a rejuvenating and relaxing time where other festival goers and families come together to make a strong community centered around their love of musical talent and inspiration. The month of October has never before been so exciting. Get your ticket now and prepare your heart, soul, and ears because the 2015 Gaither Fest event is going to be the most unforgettable weekend of music that you will enjoy for the rest of the year.
About Gaither Fest
The incredibly talented, blessed, and inspired musicians of Gaither Fest have one again gathered at the bucolic Myrtle Beach to nourish your heart and soul. At every single Gaither Fest, led by the indomitable couple Bill and Gloria Gaither, you will have the chance to see a considerable number of these unbelievable and uplifting musicians.
Jeff and Sheri Easter would be born into the wonderful world of gospel music. Sheri's mother is a member of the legendary Lewis Family, and Jeff's father is one of the esteemed Easter Brothers. Jeff and Sheri have been singing together since they got married an amazing twenty-six years ago. This happy couple now tours with their adorable children who are active participants in the family troupe. The Easters have garnered countless awards for their musical talent, including GMA Dove Awards, Singing News Fan Awards, and Society for the Preservation of Bluegrass Music Association Awards.
The amazing Matthew Holt would come under the considerable influence of Anthony Burger, the late pianist, when he witnessed the Kingsmen perform at the age of two. Young Matthew would begin taking piano lessons in primary school and, by the time he was nineteen, he would have made it as a celebrated professional pianist.
Karen Peck and New River will last forever in the memory of Southern gospel music thanks to Peck's ethereal and unforgettable soprano voice. After Peck completed impressive stints with the Nelons and then as an accomplished solo artist, she would bring together the band that would become New River with her beloved husband, Rickey, in 1991.
The living legend Larry Ford is a renowned tenor who would win a Grammy for his talent. Ford would begin his career as a singer when, at the age of five, he got up on a chair in his church in Texas and let loose. He is best known for his polyglot rendition of "How Great Thou Art" in English, Norwegian, Spanish, Italian, Swedish, and Russian.
The lovely Lynda Randle is living the dream, carrying out her calling to reach out to as many generations and cultures as possible with her irrepressible talent and energy. She has penned a tome of heartfelt testimonies entitled God on the Mountain that describes in inspiring detail the incredible number of individuals who have been touched by her singing.
Husband and wife duo Reggie and Layde Love Smith have been an integral and uplifting part of the Gaither Homecoming for more than a decade. They would start out as backup vocalists in the musical nerve center of Nashville, and their versatile style and redoubtable duets have been recorded for countless Homecoming releases.
The second youngest of five boys, Russ Taff was born to a fiery Pentecostal preacher, and from an early age has been rousing the congregation with his emotional and intense vocal talent.
Sue Dodge has been honored with no fewer than four Dove Awards. Dodge is brimming with charisma both on and off the stage. She has been a singer of gospel music for over three decades.
Stalwarts of the gospel music scene for more than fifty years, Connie and Claude Hopper would spend 1957 travelling all over the States in a tour bus with the Hopper Brothers & Connie.
Other great musicians in the Gaither Fest artist community are Jason Crabb, Angela Primm, Janet Paschal, Todd Suttles, Ivan Parker, Adam Crabb, Guy Penrod, Bill and Gloria Gaither, Buddy Greene, Wes Hampton, Ben Speer, David Phelps, the Gaither Vocal Band, Kevin Williams, Gene McDonald, the Martins, Charlotte Ritchie, the Oak Ridge Boys, and the Isaacs.
Previous Hits
For years, the Gaithers have hosted Gaither Fests as well as Gaither Homecomings, Family Fests, and Gaither Cruises. Their events are renowned for their high quality and uplifting music.
Trivia
Of course, a staple of all Gaither events is the Gaither Vocal Band. This group consists of David Phelps, Wes Hampton, Adam Crabb, Todd Suttles, and Bill Gaither.
The Gaither Fest Concert Experience
Hate to see your family miss out on the chance to see this amazing lineup of faith-based artists? Of course. Experience Gaither Fest the best way by opting for the discounted kids' tickets. Hear the soulful tunes with your entire family as you witness your favorite artists live and in the flesh, and then spend the evening going over the greatest acts with your children. Find out what it's like to be a part of something that is bigger than yourself with Gaither Fest admission for the entire family.
There is nothing more worthy than a weekend of the best Christian music surrounded by high spirited, like-minded believers. Gaither Fest brings something that is not just a performance or a show – it is a spiritual experience that you will remember to the end of your days. Get the family together and make sure you drink in every inspiring second – this will be a weekend of music you will want to remember forever.
Back to Top
Epic events and incredible deals straight to your inbox.