Looking for Fuzz outside the UK?
Check out one of our international sites.
Take me there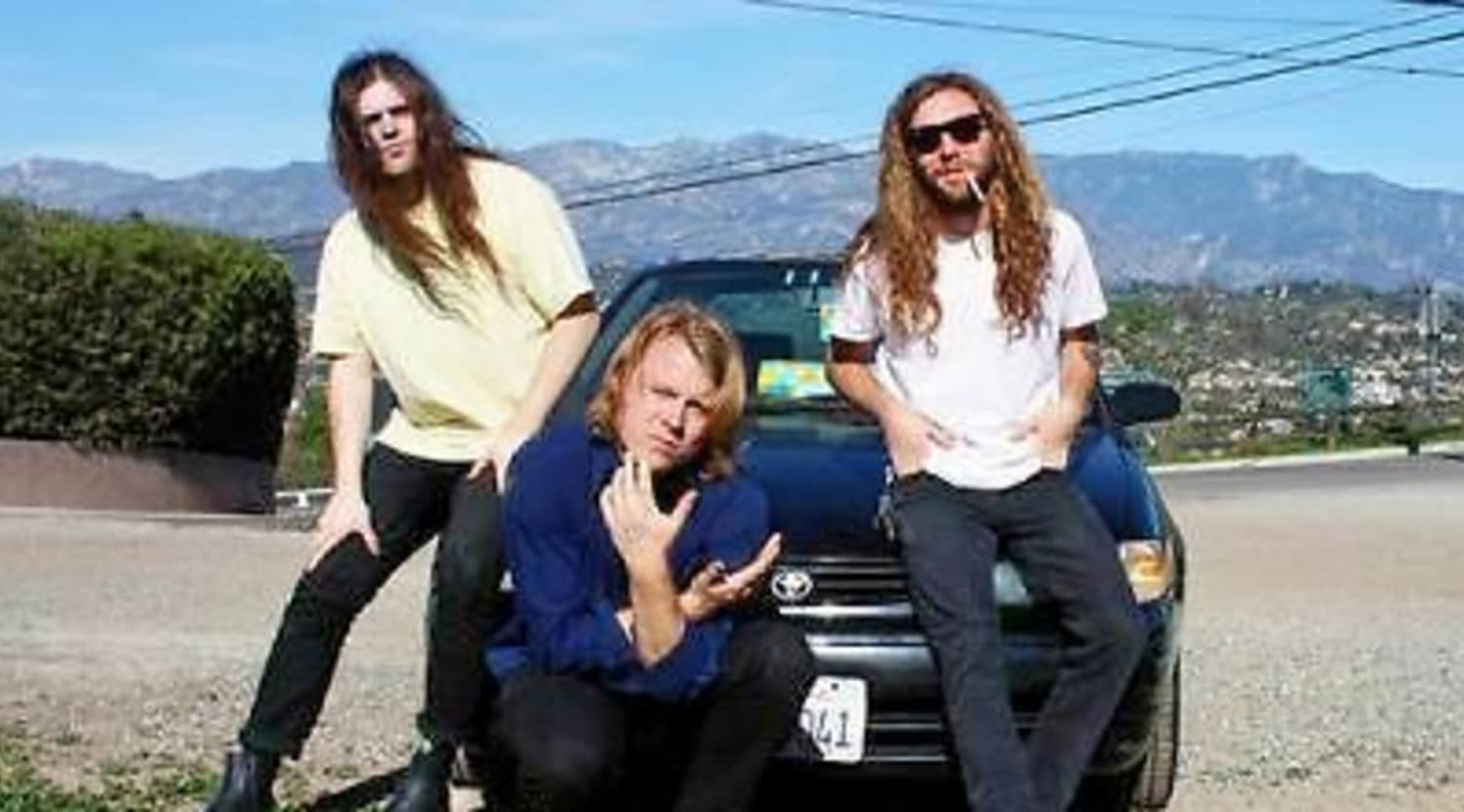 Rovi
Fuzz Tickets
Fuzz – The 2015 Tour
Fuzz, the most recent side project of the prolific Ty Segall, will be arriving at locations in Canada, the United States, and the United Kingdom for a number of highly anticipated tour dates this season. Come see Fuzz when their unique sound breezes through locations including: Manchester, Leeds, Salisbury, and London, UK; Sonoma, San Francisco, Los Angeles, and Santa Ana, CA; Crystal Bay, NV; Tucson, AZ; El Paso and Austin, TX; Washington, DC; Nashville, TN; Philadelphia, PA; New York, NY; Cambridge, MA; Toronto, ON; Chicago, IL; Denver, CO; and Salt Lake City, UT. With such an extensive tour, you have no excuse not to go see Fuzz when you have the chance. Can't make it out this time? Don't worry. As soon as Fuzz adds new tour dates, you can be sure that StubHub will have all of the most up-to-date concert and venue information that you need.
Fuzz's psychedelia-inflected style will be showing up at some of the premier venues in the Western world, including Urban Lounge in Salt Lake City, Thalia Hall in Chicago, The Hoxton in Toronto, the Brudenell Social Club in Leeds, Oval Space in London, and more! Fuzz will give you a dose of deep psychedelia and '70s nostalgia that will have you buzzing for days afterwards. Don't miss out!
About Fuzz
The tireless Ty Segall is the founder of Fuzz. This Californian would spend his childhood days in both Orange County, the birthplace of punk rock, and the Bay Area, a cultural hotspot. All through his impressive career, he would participate in a number of groups, including Sic Alps, Epsilons, the Perverts, and Traditional Fool. His diverse musical tastes would spur him to assume several positions in a single band, improving his skills as a vocalist, guitarist, percussionist, and even as a producer. Thus, Segall laid the foundation for the impending launch of his illustrious solo career.
Segall's solo career would kick off in late 2008 with Castle Face Records and their release of his self-titled album debut, which won him critical acclaim for its fresh style. Segall's star continued to rise as he immediately released a second album for Goner Records, a larger and more varied label. This sophomore effort would find a much bigger and wider base of listeners. Now with eight amazing records and a fervid base of fans around the world, Segall shows no signs of tiring. He would take on an additional side project entitled Fuzz.
With an abundance of energy, Segall would employ his talents as a garage musician and songwriter to establish Fuzz with Charles Moothart, his old band mate, in 2011. Fuzz would live up to its moniker with buzzing, weighty, raw pedal-worship of '60s-style psychedelia and pre-metal groups like the Groundhogs, Blue Cheer, and Jimi Hendrix. Fuzz's earliest efforts, Trouble in Mind and In the Red, would appear as 7"s and would sell out right away. An eponymous full-length record would appear in 2013. A concert EP, Live in San Francisco, would appear the following year on Castle Face Records, Segall's old label.
Previous Hits
Fuzz's eponymous and full-length album from 2013 would make it all the way to number 14 on the Top Heatseekers chart, and it should come as no surprise that every discussion of Ty Segall, the songwriter, garage-psych wonder, and multi-instrumentalist from San Francisco, includes the word "prolific" without fail. With a constantly expanding catalog of discs that first started appearing in the late '00s, Segall's hallmark is nothing short of commercially and critically successful releases carved out with relentless productivity. Fuzz's current lineup of Roland Cosio, Charles Moothart, and Segall works beautifully together to craft a body of music that is unparalleled in its proto-metal, full-on Technicolour '70s psychedelia complete with tinny drums and perfectly fuzzy guitar.
Segall has already established himself as a master of guitar antics, and with the album Fuzz he further proves his talent as a drummer. Moothart's singing slides out an unmistakable sneer and, if it were not for the seamless fits of Moothart's and Segall's deliberately punky and deranged vocals, you would never guess that things got so light as indie-rock and punk after 1976. Except for the pell-mell track "Hazemaze", the majority of Fuzz's set is packed with swaggering bravado executed via distorted and grimy guitar, a rubbery weight, and spooky harmonies that owe a lot to the first six LPs from Black Sabbath. The breakneck changes in tempo and flitting blues scales of "Loose Sutures" recall the days of Tony Iommi, and the jam-based tangent in the middle of the track showcases Cosio's summoning of Geezer Butler's most malicious basslines. The demonic, dopey "Raise" calls to mind the nascent psychedelic community of San Francisco in the '60s and takes only a few steps away from the early metal and biker jams of the rest of the set. All in all, Fuzz is a stoned, greasy, heavy outing with one foot rooted in the past yet still creative and innovative in its ruffian tunes. It is always a success when any of Segall's groups outshine his mammoth musical character, and Fuzz sometimes manages to make the audience forget that he is part of the mix. Even more affecting that Segall's hallmark musical ticks is the record's brooding and heavy depth.
Trivia
The one and only Ty Segall would work extensively with musical bosom bud Mikal Cronin. This pair of masterful artists have made three notable recordings together: 2009's Pop Song and Reverse Shark Attack and 2011's celebrated Group Flex.
The Fuzz Concert Experience
Prepare yourself for an incarnation of Ty Segall unlike any you have seen before. With ten years' worth of unique, inventive, and creative songwriting and performing experience, Fuzz with Ty Segall is one of the most charismatic and skilled groups in the industry today. Whether they are conjuring up Jimi Hendrix or Black Sabbath, Fuzz will deliver a live concert experience that will leave you aching for more. Their performances are something that you will be raving about for months afterwards. Get your Fuzz tickets today!
Back to Top
Epic events and incredible deals straight to your inbox.