Looking for Fito Paez outside the UK?
Check out one of our international sites.
Take me there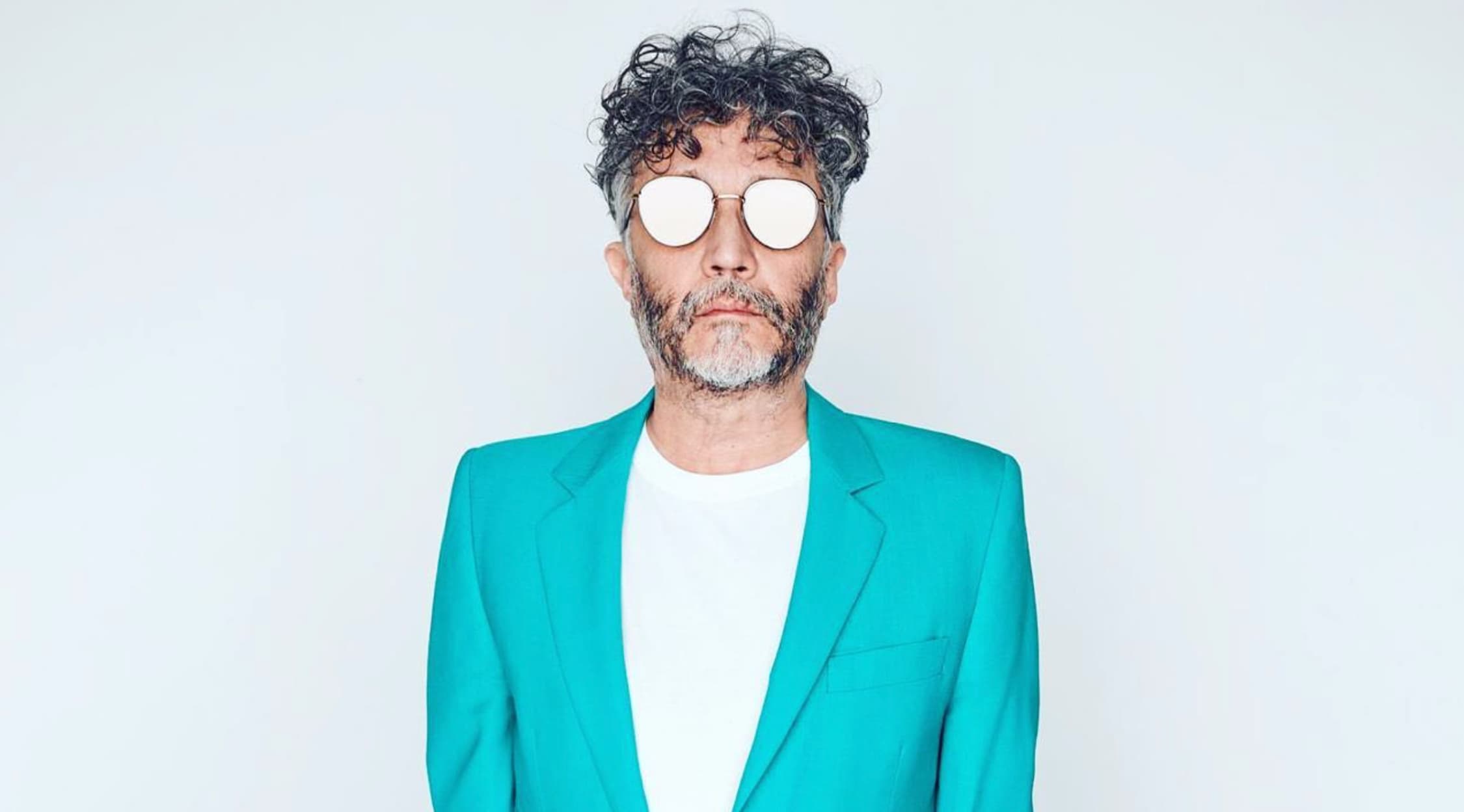 Fito Paez Tickets
Fito Paez Tickets
Fito Paez is a man of many talents. He sings, writes lyrics, plays the piano, and occasionally gets involved in political activism. A native of Argentina, this rock star has been wowing crowds since the mid-80s, and he sure isn't slowing down.
Schedule
For as long as he's been a musician, Paez has been known for outstanding live performances. He'll soon be staging shows at the Howard Theatre in Washington, D.C., the House of Blues at Walt Disney World in Florida, and Irving Plaza in New York City.
Trivia
The movie and television industries have provided Paez with many moonlighting opportunities. He's composed soundtracks for about a dozen TV programmes as well as some TV movies. In 1994, he directed a short film called 'La Balada de Donna Helena'. He also co-wrote and directed the movie Vidas Privadas (2001), which is about the Argentinian Dirty War. In addition, he co-directed ¿De Quien Es el Portaligas? (2007), a spirited comedy about 1980s rock groupies.
Singer
Fito Paez, who was born in March 1963, began playing in a band called Staff when he was 13. Throughout his teens, he'd perform at nightclubs, bars, and other venues, sometimes alone and sometimes in groups. Then, in 1984, he recorded Del '63, his first album. After sluggish early sales, it managed to become relatively popular throughout Argentina.
Breakthrough
Paez reached a turning point in 1986. He recorded La La La that year; to make this record, he collaborated with Luis Alberto Spinetta. Spinetta was one of Argentina's biggest rock stars, and his choosing to work with Paez was a major boost for the up-and-coming artist. As a result of that album's success, Paez got to tour all over South America. Indeed, after La La La, his career entered the stratosphere, and there it has remained.
Hit Albums
Paez has recorded more than 30 albums, and more than 3 million copies of those records have been sold. In fact, El Amor Despues del Amor (1992) is the best-selling rock album in Argentina's history. This CD retains its power, it's full of beguiling ballads and masterful guitar work. Another extraordinary Paez release is Ciudad de Pobres Corazones (1987), which he made in Tahiti. He fled to that island after his aunt and grandmother were murdered by one of his childhood schoolmates, a man who suffered from mental illness. Listening to this album is cathartic, and Paez's rage is palpable all the way through.
Show Experience
When you buy Fito Paez tickets, prepare to be blown away by a master showman. He might be backed up by a sizable rock band, or he might perform solo all evening, he's been known to do both. Either way, Paez will demonstrate his fondness for theatrical moments. For instance, he'll probably stand close to the audience at some point and sing a cappella. At other times, he'll pound away at the piano with great enthusiasm. He might even wear a brightly-coloured suit -- in fact, a pink jacket is certainly not out of the question.
Back to Top
Epic events and incredible deals straight to your inbox.