Looking for Fishfest outside the UK?
Check out one of our international sites.
Take me there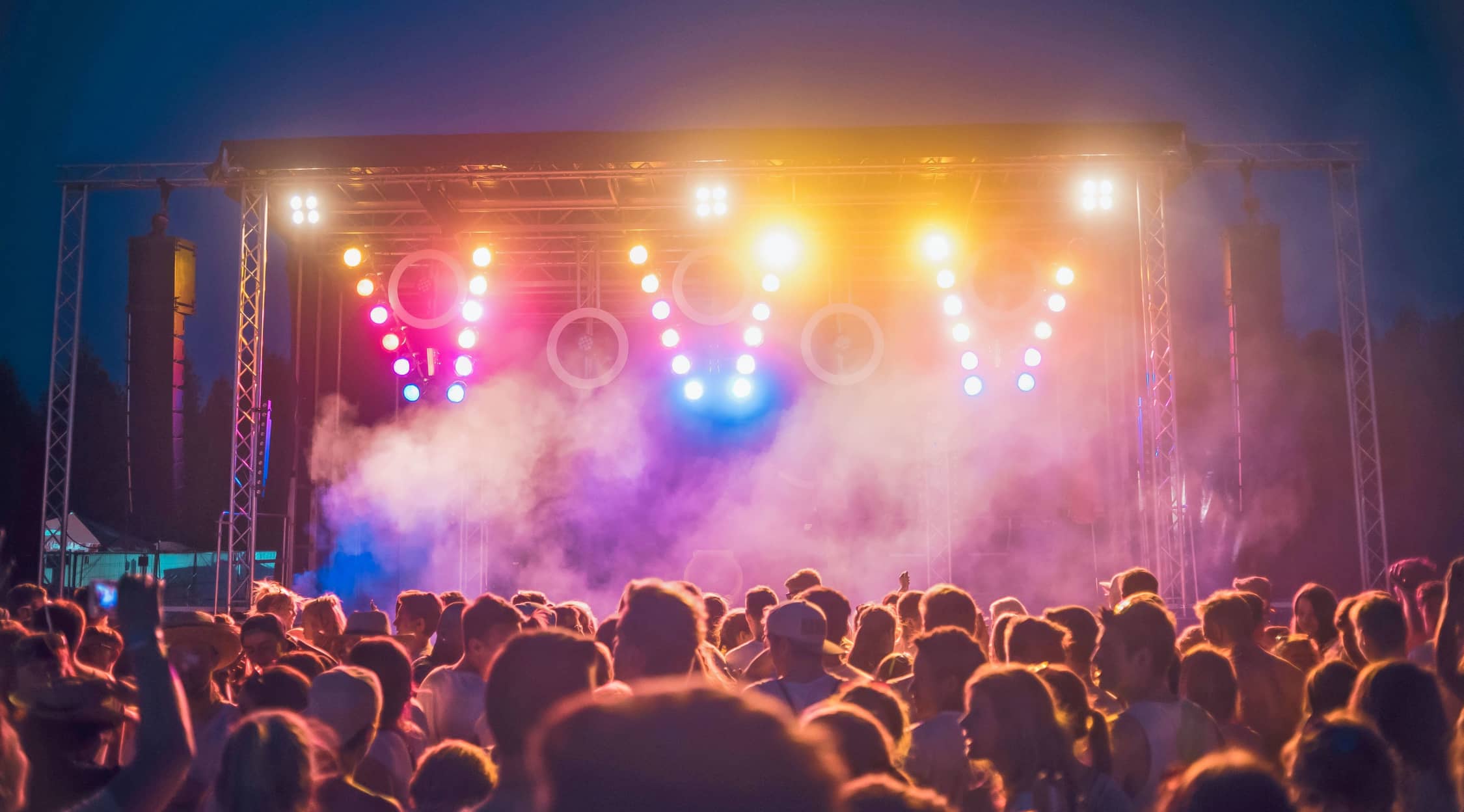 Adobe Stock RF
Fishfest Tickets
Fishfest Tickets
The Fishfest Music Festival is an annual event that brings Christian-themed bands and performers together to sing contemporary songs of worship along with genre fans. It has seen some changes or venue movements over the years, but it has continued to bring in big names in the Christian music genre and give promising starts to new artists.
Harmonious Worship
Fishfest has been a staple of the Christian music community for almost 20 years. Started in 2002 by a commercial Christian radio station serving parts of LA County and Orange County, the event brought together many Christian and religious musical artists to put on live shows for fans. Fishfest concerts have seen many lineup changes over the years, but they've always included classic and contemporary artists. Since Christian music can include various categories, fans get to experience a broad range of talents, including the piano skills of John Tesh and the vocals of Chris Tomlin. Many patrons who get to experience Fishfest concerts say that it's consistently one of the most uplifting and harmonious experiences they've witnessed.
Where can I buy Fishfest tickets?
Fishfest has continued to grow in scope and fame within the worship music community, and you can get your tickets at StubHub. You can access all the upcoming Fishfest dates and get a taste of the kind of lineup and music you can expect at the next event.
What are some iconic Fishfest performances?
With so many years of awesome live shows under its belt, Fishfest has certainly seen its fair share of talented artists and bands. Australian Christian rock group Newsboys took the stage at the 2006 edition of Fishfest to deliver an energetic setlist to the crowd. MercyMe, a band that has since achieved a great deal of crossover success in contemporary pop circles, did the same thing at Fishfest the following year.
When is the next Fishfest music festival?
The precise dates for Fishfest 2020 are not yet known. However, when festival management releases this information, you'll find it at StubHub well in advance so that you will be able to plan your Fishfest live experience accordingly. Fishfest concerts have usually been held at some point during the summer in the past, and this trend should continue for the next event. Once more information is known about the next Fishfest tour date, you'll also be able to find out about tickets, passes and live experience information.
What can you tell me about the Fishfest lineup?
The lineup for each Fishfest tour can change from one year to the next. However, many iconic Christian artists and groups that have performed at previous events return to the stage in later years. At the most recent Fishfest, fans were treated to a live TobyMac concert featuring his usual invigorating style and strong vocals. Other headliners on the main stage included Jordan Feliz and Hollyn.
What is the setup like for Fishfest?
Fishfest usually features several acts performing across two large stages. Group setlist times may be staggered. There are the main, secondary and Biola University Festival stages. The second stage usually features newer artists who are not as famous within the worship music communities, giving Fishfest a great mix of classic and contemporary Christian performers.
What is a Fishfest music festival experience like?
The experience at Fishfest is always one of peace and harmony, but the vibes can differ depending on the artists or bands that are performing. While all the music has some link to faith, several genres might be represented at Fishfest. Fans can hear classic soul, R&B, Christian pop, instrumental music and much more.
Back to Top
Epic events and incredible deals straight to your inbox.