Looking for Faster Pussycat outside the UK?
Check out one of our international sites.
Take me there
Faster Pussycat tour venues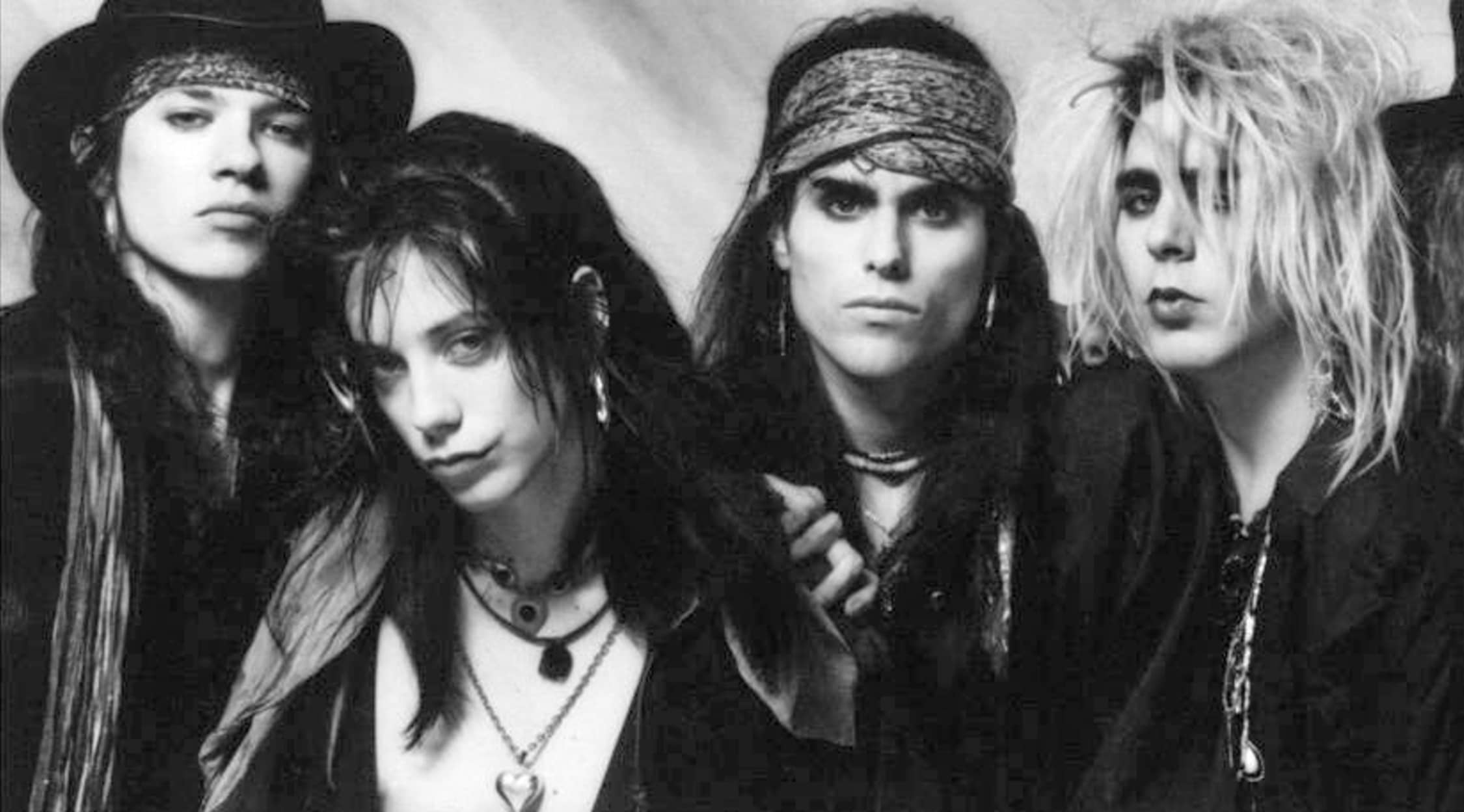 Rovi
Faster Pussycat Tickets
Faster Pussycat Tour
Metal has gone through a great many stages throughout it's extensive and rich history, but there are few bands that stand out in the metal scene as much as Faster Pussycat. Making their way through the 80's, 90's, and beyond with their awesome brand of glam metal, Faster Pussycat has turned even the most cynical of music lovers into longtime fans. Well known for both their music and their live performances, you haven't seen glam metal done right until you've seen Faster Pussycat take to the stage and do what they do best! And now you have the perfect chance to see them perform live in all their glory, as Faster Pussycat will be taking to the stage on December 19th at the aptly named Trees in Dallas, Texas. This is the best chance to see this one of a kind rock out in the stage and belt out all of their biggest hits, so get ready to have a great time coupled with great music when you make it out to the show! Faster Pussycat has never lost a single step over the years, and their popularity hasn't dwindled at all either, so if you really want to be in the audience at this show then you'll want to grab your tickets from StubHub today!
About The Band
If you lived during the 80's and 90's, then you have undoubtedly heard the amazing glam metal songs brought to the masses by the one and only Faster Pussycat. With a name that may confuse some as to exactly what kind of music they play, you'll quickly find out as soon as you start any one of their amazing tracks that make up their stellar discography. The band was formed in none other than Hollywood, California during a time when glam metal was all the craze, adding fuel to the fire with their self-titled debut in 1987. With hits such as "Bathroom Wall" and "Don't Change That song", Faster Pussycat had quickly made a name for themselves on the music scene, making even more of a splash in 1989 with their sophomore effort "Wake Me When It's Over". The good times kept on coming in 1992 with their first album of the 90's, "Whipped!", and sadly the next year decided to take a temporary hiatus which lasted until 2001. Coming back with a vengeance, Faster Pussycat wowed the world with their most recent release "The Power and the Glory Hole" in 2006. They have continued touring for their fans all across the country and are constantly proving time and time again that they are the best things to happen to glam rock in a long time.
Breakthrough Album
While there's definitely no denying that Faster Pussycat was on a roll from the very start in the 80's, they weren't quite the mega-band that they are today until a bit later. So while their self-titled debut cranked out the hits like "Bathroom Wall", it was with their sophomore effort "Wake Me When It's Over" that they really made the world bow down to the glorious Faster Pussycat. The album was a major hit, receiving gold status mostly due to the hit single "House of Pain". The single was so amazing that they group felt that it deserved it's own music video, and the world agreed wholeheartedly. Another single from the album "Poison Ivy" got it's own music video, and the group had success written all over it for years to come.
Faster Pussycat Trivia
While many people have often wondered on the mysterious origins of the group's name "Faster Pussycat", it's actually not that big of a secret. In fact, the group has made it known that they chose the name because of a film by Russ Meyer known as "Faster, Pussycat! Kill! Kill!". The mysterious origins are not so mysterious given that the group has openly explained why they chose this, but even after all is said and done it is an incredibly original name that probably even helps attract people.
Fan Experience
You haven't been to a live quite like this before, as Faster Pussycat makes it their personal mission to bring awesome music back to the world, and they achieve this in spades at any one of their live performances. With songs about cars, women, partying, and all sorts of appropriate glam rock subjects, you'll be too busy alternating between singing along and dancing your face off to thank your lucky stars, although you really should. Faster Pussycat is an iconic glam metal band that continues to rock throughout all of these years, and you won't believe the skill that they have when they take to the stage in style. StubHub is your one stop shop for any and all of your ticket related needs, so don't forget to check back often to see what new exciting events will be happening in an area near you!
Back to Top
Epic events and incredible deals straight to your inbox.