Looking for Eluveitie outside the UK?
Check out one of our international sites.
Take me there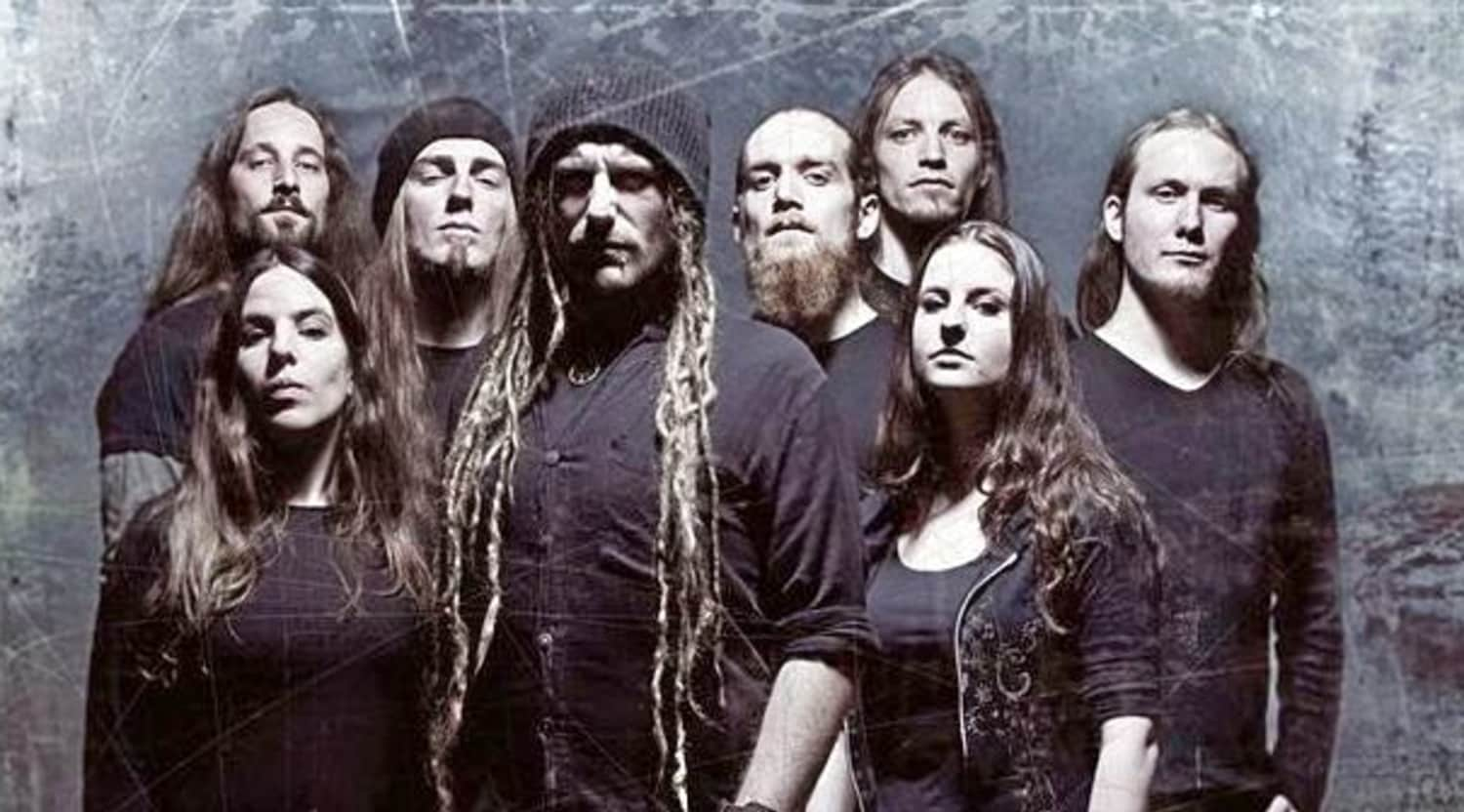 Rovi
Eluveitie Tickets
Eluveitie: Swiss Folk Metal at its Finest
Only one band in the world mixes Gaulish folk music and heavy metal and that's Eluveitie. Combining growling death metal with folk instruments like the hurdy gurdy, Eluveitie has risen to prominence in the international folk metal scene. Eluveitie tickets ensure you're going to hear a band that sounds like no other.
Schedule
Eluveitie has an ambitious tour schedule for the year that takes them all over the world. They will be making multiple stops in Canada and the U.S., with cities such as Toronto, Quebec City, Boston and New York on the schedule, before their tour takes them home to Europe. The band will also be embarking on their first ever South American tour, with performances in Johannesburg, South Africa after.
Trivia
Everything about Eluveitie stems from its Gaulish and Celtic heritage. They took their name from graffiti found on an ancient artifact in Italy, which has been interpreted to refer to a Gallic tribesman who was living in Italy. Many of their lyrics are in the Gaulish language, which is now extinct and no longer spoken anywhere in the world.
Band
In 2003, Chrigel Glanzmann set out to fuse folk music with death metal. He headed up a project and recorded an album with studio musicians and later decided to recruit regular band members. Thus, Eluveitie was born.
The band's membership has ranged from 10 members at most to its current eight, who are Chrigel Glanzmann (vocals, mandola, mandolin, tin and low whistle, bagpipes, bodhràn), Merlin Sutter (drums), Ivo Henzi (guitars), Anna Murphy (hurdy gurdy, vocals, flute), Kay Brem (bass guitar), Patrick "Päde" Kistler ( tin & low whistles, bagpipes), Rafael Salzmann (guitars), and Nicole Ansperger (fiddle). Their current sound is a remarkable blend of young and old into something that can only be likened to a death metal symphony stuck somewhere in time.
Breakthrough
Eluveitie grew from a studio project into a true band and immediately began to take the metal world by storm. They played their first live show in 2005, before they had even recorded an album together. The shared the stage early in their career with mega-metal acts such as Amon Amarth, Finntroll and Korpiklaani, and quickly became known for their unique style and talent.
Hit Albums
After the release of their first album Slania in 2008, the band decided to take a different direction for its next project. Abandoning the metal style for a single album, they released Evocation I: The Arcane Dominion, an all acoustic guitar album featuring female vocals. This venture into new territory paid off, and the album became an instant classic with fans.
Returning to their traditional format, the band released Everything Remains...As it Never Was in 2010, hitting the top 10 on the Swiss Albums chart and No. 23 in the U.S. on the Billboard Heatseekers chart, as well as making tracks in Germany, Austria, Greece and Finland. A heavier album, Everything Remains... put Eluveitie on the map worldwide and helped expand their loyal fan base across multiple continents.
The most recent albums, Helvetios and Origins, have seen a masterful mix of the heavy and the more folksy, with each album featuring a balance of the two sounds and reflecting Eluveitie's maturity as a band. Origins debuted at No. 1 on the Swiss Albums chart, a first ever for the band and a testament to their growing popularity.
Show Experience
With eight members on stage at one time, some playing multiple instruments, Eluveitie puts on a heck of a show. Fans can expect spinning and flashing lights, and lots of movement on stage as Eluveitie performs with some members banging their heads and swinging their hair. Crowd surfing, hand clapping and fist pumping are all givens at any Eluveitie performance.
Back to Top
Epic events and incredible deals straight to your inbox.