Looking for DJ Spoony outside the UK?
Check out one of our international sites.
Take me there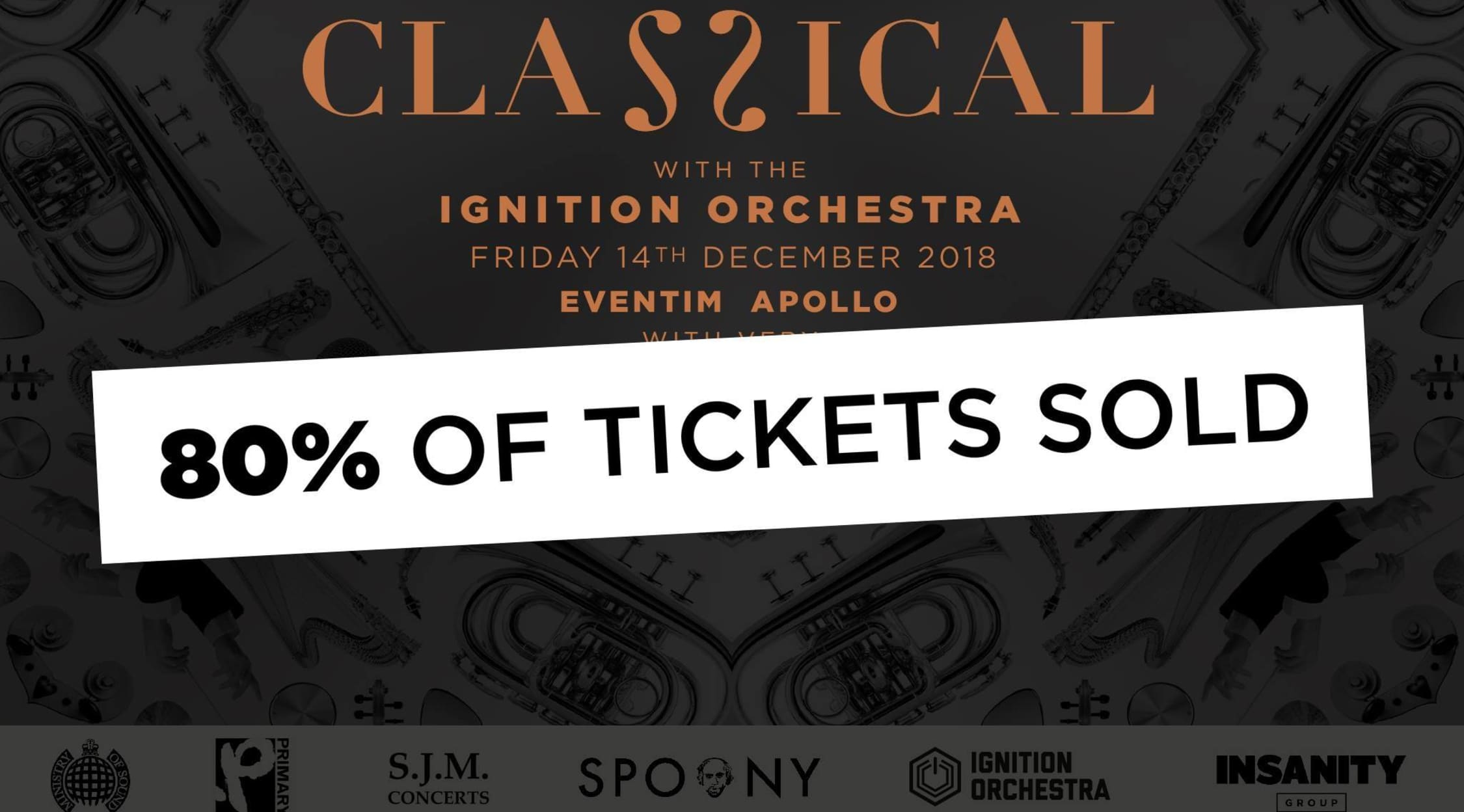 DJ Spoony Tickets
DJ Spoony is 'Twice as Nice'
DJ Spoony, long-time DJ and presenter, will be taking his show on the road this year with some club sets in London. From radio success to popular club tracks, DJ Spoony's career has been nothing but amazing. If you're into house, garage, soul, and just great music, DJ Spoony is a must-see artist.
Schedule
DJ Spoony will be playing a few sets at Camden's famous Jazz Cafe through the end of the year. The venue has a reputation for nurturing new artists as well as attracting more famous faces. Their club nights welcome DJs such as Trevor Nelson and Shortee Blitz, so expect great music and a good show.
Trivia
DJ Spoony may love spinning soul and funk on the decks, but he also has a surprising sporting hobby. Spoony has been playing golf for over 10 years, and he's pretty good at it. After taking part in a few amateur competitions, he organised his own charity golf tournament. The event donates a substantial amount of money on an annual basis to the Golf Roots Foundation, a charity which introduces golf to inner city kids.
Band/Singer
Spoony's work as a club DJ was part of the reason for his radio success: he had his finger on the pulse when it came to new trends and hot artists. Spoony regularly DJed for the well-known Twice As Nice event, which catered to fans of garage and hip hop among other popular genres. He also spent over a decade working in Ibiza and on the other Balearic Islands in clubs at the height of the season, building a reputation for creating a great atmosphere and spinning the best tunes. He still spends a great deal of time DJing for club nights and other events in addition to TV and radio work.
Breakthrough
DJ Spoony (real name Johnathan Joseph) got his first gig as a DJ on a pirate radio station in London. It didn't take long for him to be noticed and move into commercial radio by joining Kiss 100. After starting out with a U.K. garage show, DJ Spoony was such a hit with listeners that he landed the job of presenting the prestigious Weekend Breakfast show, occasionally filling in during the week as well. A few years later, Johnathan moved on to other presenting work in addition to his DJing career.
Hit Albums
As part of the Twice As Nice franchise, DJ Spoony has mixed three of their highly successful albums. Twice As Nice in Ayia Napa features 18 pounding club tracks, effortlessly mixing garage, house and much more. It features artists such as Kele Le Roc and Doolally, and offers a great combination of mainstream hits and more obscure club tracks. His other Twice As Nice releases, Twice As Nice - Essential Groove and Twice As Nice Volume 3: Sexy and Stylish kept up the pace, and fans loved them.
Aside from his work with Twice As Nice, Spoony has mixed a few albums on his own. These include Incredible Sound of the Dreem Team, created with some of his collaborators from the Kiss 100 days, and a few mixes created with other DJs.
Show Experience
Whether it's a weekly club night or a huge Ibiza blowout, it's clear that DJ Spoony knows what the crowd loves. He skillfully mixes soulful house, R&B, funk, and much more to bring the night to a boil. DJ Spoony's performances guarantee a packed dance floor, a gorgeous light show and a joyful atmosphere. Fans with DJ Spoony tickets will love seeing the DJ groove and sing along to his own tracks.
Back to Top
Epic events and incredible deals straight to your inbox.