Looking for Darius Rucker outside the UK?
Check out one of our international sites.
Take me there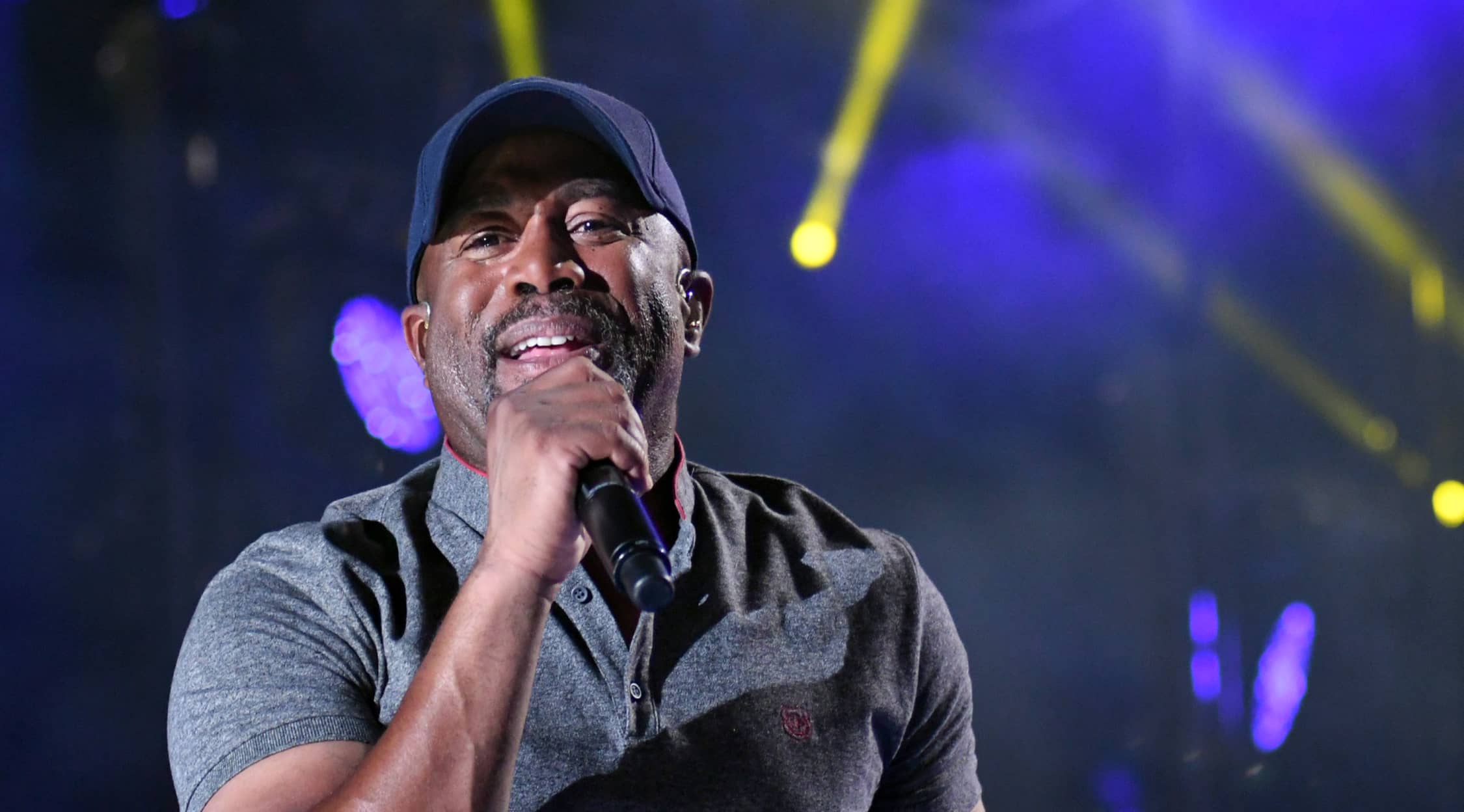 Alamy
Darius Rucker Tickets
"History in the Making" Darius Rucker
Few modern musical artists have had such a successful, genre-spanning career as Darius Rucker. First earning fame with the folksy, alt-rock band Hootie and the Blowfish, Rucker achieved even more success in his lucrative country music solo career. Music fans who score Darius Rucker tickets can experience all of his polished, diverse sounds from his long and accomplished career.
Schedule
Looking for Darius Rucker tickets? You're in luck! On his "True Believers" Tour in England, he's heading to 02 Shepherds Bush Empire in London, Wulfrun Hall in Wolverhampton, and the Ritz in Manchester.
Trivia
Darius Rucker hails from the historic South Carolina town of Charleston. Few people remember he also recorded a commercial for the restaurant chain Burger King in 2005. As a recognition of his success in country music, Rucker became an official member of the Grand Ole Opry in October of 2012.
Singer
The South Carolina native, attended one of his state's most famous schools -- the University of South Carolina -- where he met and jammed with three other musicians (Mark Bryan, Dean Felber and Jim Sonefeld) in 1986. After playing as a cover band for a while, they decided to make their own music and went into the studio to record their first album as Hootie and the Blowfish in 1994. In 2008, Darius Rucker announced intentions of pursuing a solo career in country music, but the Blowfish didn't break up they're just on hiatus.
Breakthrough
Darius Rucker's beginnings were very successful, largely thanks to the accolades he collected while playing for Hootie and the Blowfish. Their first album -- Cracked Rear View -- exploded on the music scene like a firecracker in 1994. Full of catchy, earnest, and lush alternative rock tunes, the album quickly shot to number one on the Billboard Charts, eventually going 16x platinum (and selling well over 10 million albums). Rucker himself reached solo acclaim in 2008 with his album Learn to Live. The hit single, "Don't Think I Don't Think About It" hit number one on the Hot Country Songs chart, and the album earned raves for its solid, traditional country themes and compositions. Learn to Live also featured hits with "It Won't Be Like This for Long," "Alright" and the emotional "History in the Making." His follow-up album, Charleston, SC 1966 was another traditional country hit (and even featured a duet with fellow country superstar Brad Paisley). His country career grew even further with the 2013 album True Believers, which featured another smash in the cover of "Wagon Wheel," which eventually won him a Grammy Award for Best Solo Country Performance.
Hit Albums
In 2008, Rucker moved on from Hootie and the Blowfish to focus on a burgeoning country music career, earning immediate success with his country album Learn to Live (which featured three straight number-one country hits). His first album (Back to Then, released in 2002) was followed by the successful album Charleston SC 1966 in 2010 (produced by Capitol Records) and True Believers in 2013.
Show Experience
Darius Rucker shows demonstrate the artist's long and diverse run as a musician through all his hit albums, especially the massive-selling Cracked Rear View from Hootie and the Blowfish and his successful, chart-topping country records -- Learn to Live, Charleston SC 1966 and True Believers.At live shows, Rucker's folksy, endearing vocals and introspective lyrics make him a cross-genre hit, and his live shows are a rollicking good time for fans of all of his music.
Back to Top
Epic events and incredible deals straight to your inbox.