Looking for Crowder outside the UK?
Check out one of our international sites.
Take me there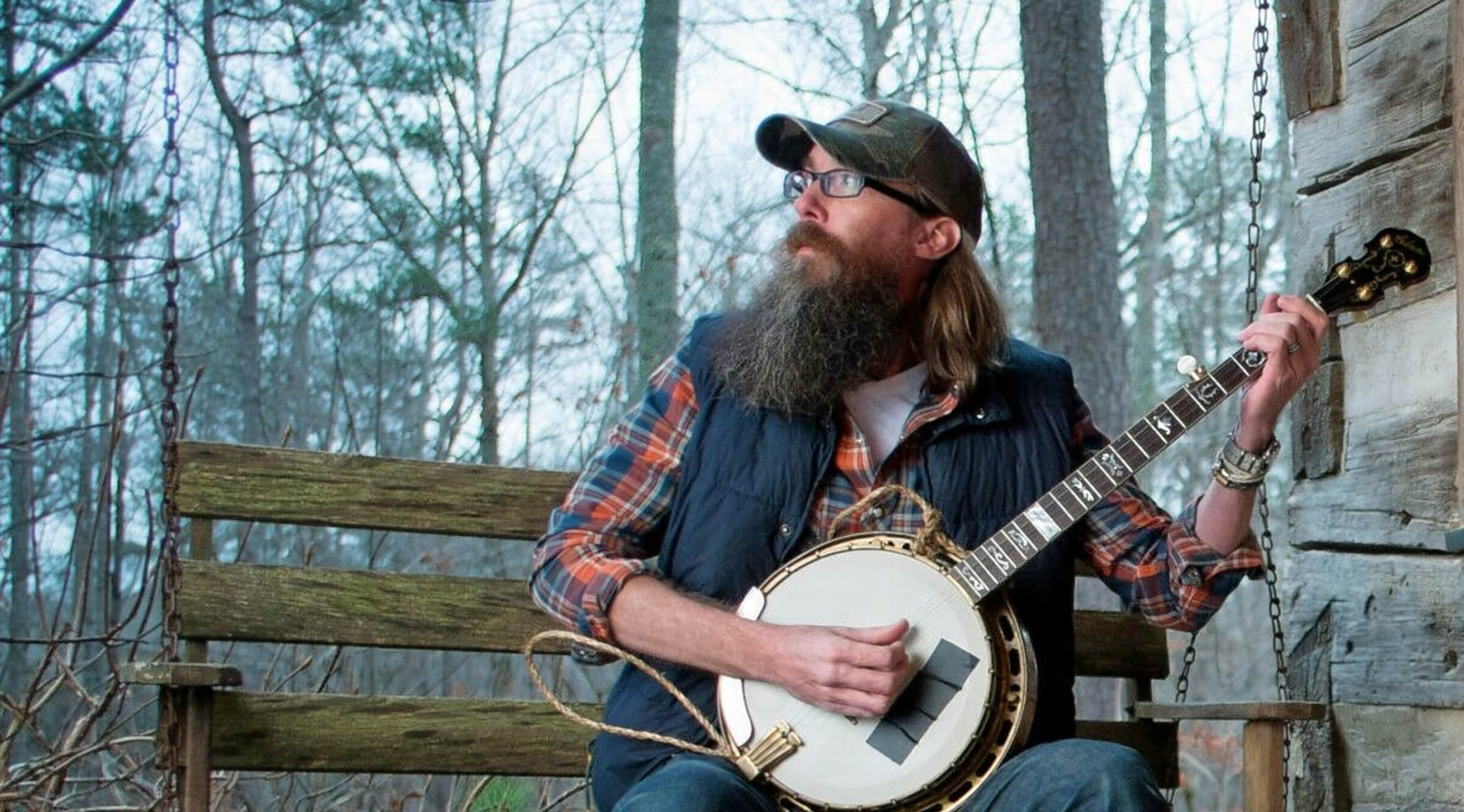 Rovi
Crowder Tickets
Crowder Schedule
On the heels of spending more than 10 years churning out music with the David Crowder Band, artist David Crowder has taken on a new endeavor. He's gone solo, performing under the guise, Crowder. He released his album, Neon Steeple, in 2014.
About his solo effort and debut recording, Crowder explained: "The sound of this new recording is what I had been looking to explore for a good while now but given that The David Crowder Band was a group of voices trying to find a collective voice it was not appropriate for me to simply explore what was in my individual chest but rather reflect more clearly the collective. I couldn't be happier about how the lyric content and the sonic vehicle carry the last three years of my life in such a visceral way. I have been referring to the sound of this recording as folktronic. It is the banjo and the 808 kick drum. The porch and the computer. The Appalachians and Ibiza. Folk music and EDM. Music of the people. Folktronic!"
Don't miss out on your chance to listen to Crowder's brand of folktronic music live! Crowder is set to play The Cynthia Woods Mitchell Pavilion in The Woodlands, Texas; Best Buy Theater in New York, New York; The Electric Factory in Philadelphia, Pennsylvania; Ryman Auditorium in Nashville, Tennessee; and Paramounts Carowinds Paladium in Charlotte, North Carolina. Keep tabs on all of Crowder's upcoming shows by signing up for StubHub's convenient event updates. That way, you'll get pinged when Crowder is heading to a venue in your neck of the woods. It only takes a few minutes, so check it out!
Crowder Background
As a student at Baylor University in Waco, Texas, David Crowder discovered that over half of the student population wasn't going to church. Instead of resting on his laurels, Crowder decided to be proactive and started a church that would encourage students to attend. His efforts culminated into the University Baptist Church, founded in 1996. He took his cause a step further by penning his own musical material that he hoped would resonate with his classmates.
Crowder said, "I didn't mean to write and sing songs for a living. Doesn't seem like much of a thing to get paid for. I'd guess the odds are about the same as winning the lottery or getting struck by lightning. Given my nepotistic hookup, my assumption was that I would move back home after college to sell insurance for my dad and eventually take over the family practice. Who doesn't love a good actuary table?"
His music ministry and spiritual plight evolved into the David Crowder Band. The band released several albums, including Pour Over Me (1996); All I Can Say (1998); Can You Hear Us? (2002); Illuminate (2003); A Collision (2005); Remedy (2007); Remedy Club Tour - Live (2008); Church Music (2009); Give Us Rest (2012); and All This for a King: The Essential Collection (2013). The group's last album scored No. 2 on the Billboard 200 charts and No. 1 on the Billboard Christian charts. In 2014, Crowder dropped Neon Steeple, his debut solo effort. The album yielded "I Am," which rocketed to No. 3 on the Christian Songs chart.
Crowder Albums
Crowder issued his premier solo studio album, Neon Steeple, in the late spring of 2014. "I Am" served as the lead-off track. He supported the album with a tour that kicked off in the fall of 2014.
Crowder Trivia
David Crowder is the son of a social worker and an insurance salesman and said he was born "half Baptist and half Pentecostal."
Crowder Concert Experience
The David Crowder Band may have had their swan song, but the talented Crowder is back and better than ever as a solo artist! With works like "My Beloved," "Come Alive," "I Am," "Hands of Love," "Here's My Heart," "All This Glory" and more, Crowder has developed a repertoire that is second to none when it comes to his music.
"It's been a couple years since the David Crowder Band has made music, but there was more to be written. I collected some players that could fit on a porch and have instruments that you wouldn't have to put on a wall, like - banjos, fiddles, that type of thing. The point is to feel like were were on a porch together," said Crowder. He added that he also wanted to infuse a more contemporary element into the mix as well. "I love computer music. Growing up around the video games I loved the sounds. It makes my heart happy," he explained.
To experience Crowder live, make sure you check here on StubHub to see if he is planning a stop in your hometown. StubHub can put you in front of your favorite singers, like Crowder, in no time. And StubHub gives you the most current information available when it comes to seating charts, venue details, concert listings, ticket availability and more.
Back to Top
Epic events and incredible deals straight to your inbox.