Looking for Brett Eldredge outside the UK?
Check out one of our international sites.
Take me there
Brett Eldredge tour venues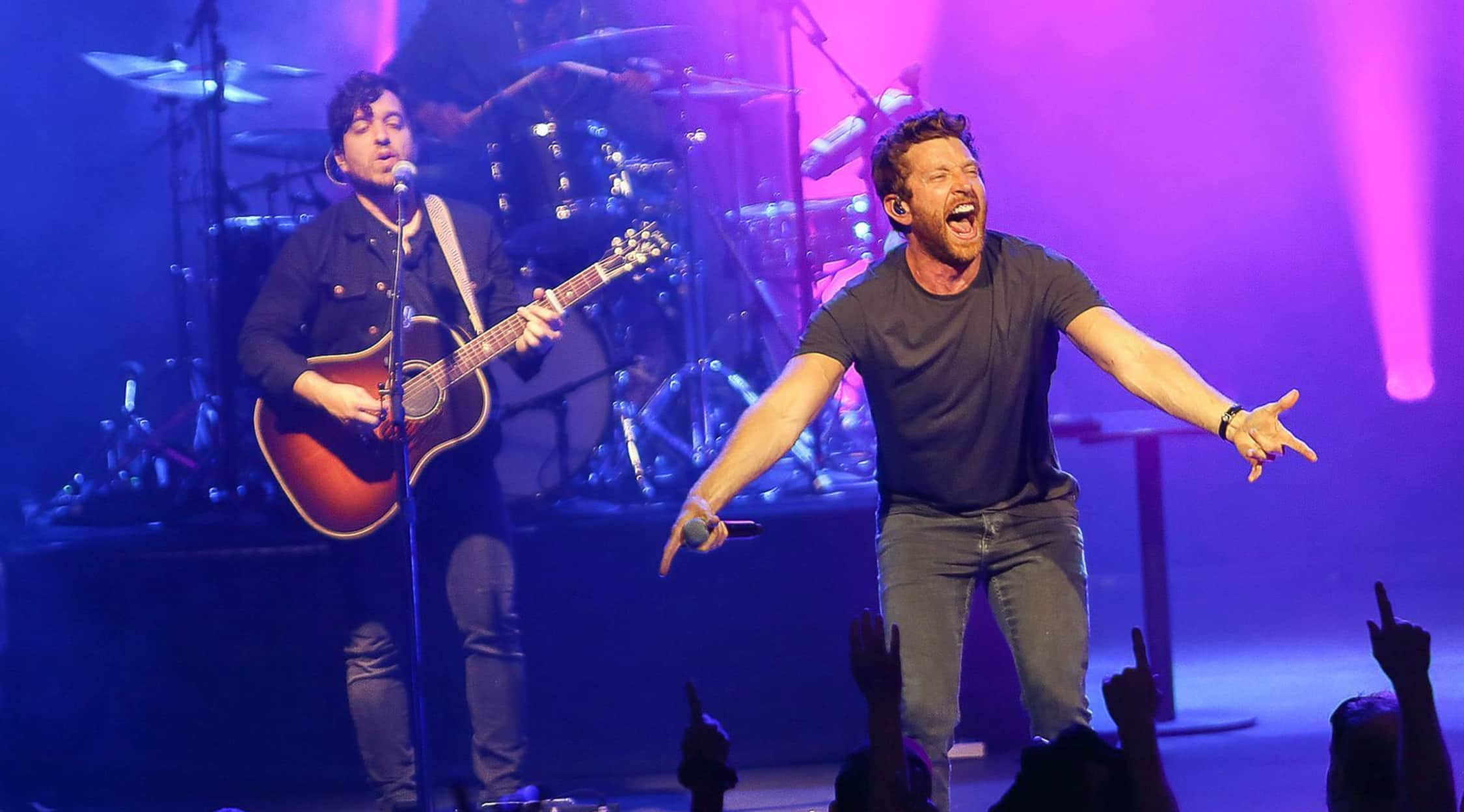 Zuma
Brett Eldredge Tickets
The bright country star of Brett Eldredge
Brett Eldredge has firmly taken his place in the long, long line of incredible country artists that the US has churned out since the dawn of country and western itself. His debut album yielded no less than three number ones on the Billboard Country Airplay chart, and he followed that up with one successful album after another, two of which have gone gold in the US. This is the leading edge of today's country music, straight from the source – which you can enjoy in person when you buy or sell Brett Eldredge tickets on StubHub.
The fresh, modern face of country music
Brett Eldredge is the epitome of the fresh, young country stars that have inherited the superstar mantle from the previous generation of legends like Garth Brooks. And if you think country music is old-fashioned and boring, don't forget that this is the scene that produced Taylor Swift as well. Yep, she's as country as they come, right back to her stetson-wearing teen song writing days. Brett Eldredge is cut from the same cloth, although he has stayed firmly on the country side of the pop equation and garnered millions of adoring young fans as a result. This isn't rhinestones and blue-jeans territory: looking at him, you'd thing he could be in Fall Out Boy. But this guy knows his country – you don't become a star in this world if you ain't the real deal. If this is your world, get yourself some Brett Eldredge tickets the very next time you see them on StubHub.
An instant hit with country fans
Brett Eldredge has been in the country charts since day one. He got his start when he helped out with the song writing on the Gary Allan album, "Get Off on the Pain". Before long, he had his own single out, "Raymond", which nudged the Billboard Hot Country Chart's top 20. This was followed by two more hit singles, before he released his first album, "It Ain't Gotta Be Love". His blend of pop, rock and country, with a strong emphasis kept on the latter, won him loyal fans from the get-go, as well as introducing him to a mainstream audience that has sustained in the charts ever since. He even reached the point of releasing his own Christmas album in 2016, which is always a sure sign that you've arrived as a fan and family institution, the very definition of a household name. Brett Eldredge has always revelled in live performance, and his concerts are lively singing and dancing events. Get yourself some Brett Eldredge tickets and join in the country music fun.
Back to Top
Epic events and incredible deals straight to your inbox.