Looking for Boney M outside the UK?
Check out one of our international sites.
Take me there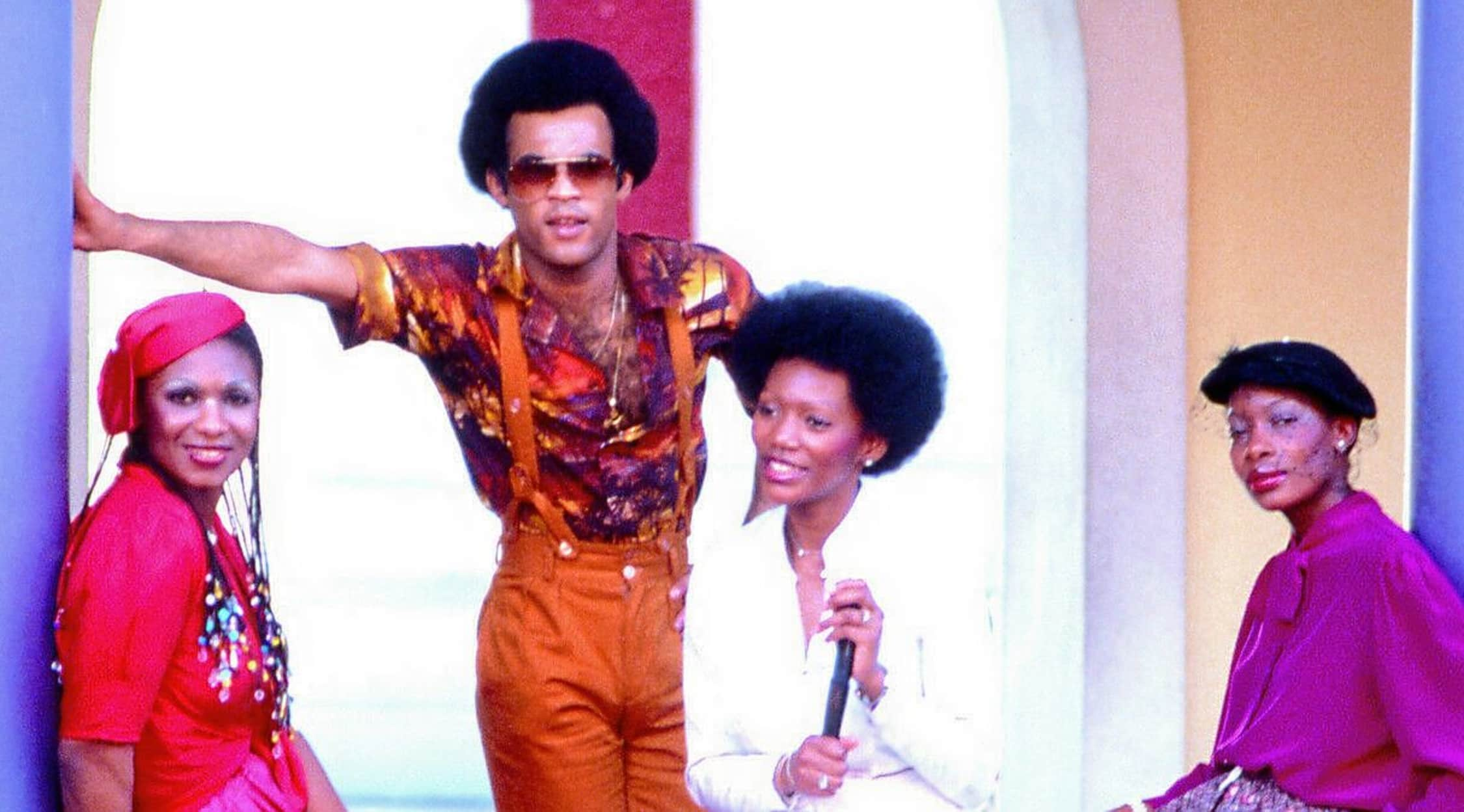 Rovi
Boney M Tickets
See Boney M perform live on stage
  As one of the most successful disco bands of all time, everyone recognises the hit songs of Boney M even if they haven't heard the name. Their Caribbean-inspired brand of disco took the world by storm during the 70s, yet even now their songs still get plenty of airtime. Despite many line-up changes, the band is still putting on phenomenal shows. Check the StubHub listings for a chance to buy Boney M tickets.
Boney M: legends of disco
  It all started in West Germany in 1974, when producer Frank Farian released a track called "Baby Do You Wanna Bump" under the name Boney M. Due to its surprising success, he set about hiring four singers to front the band. Those original members were Liz Mitchell, Bobby Farrell, Maizie Williams and Marcia Barrett. With a combination of their charisma and stage presence and Farian's music, it was only a matter of time before they hit the big time. Although their 1976 debut record, "Take The Heat Off Me", wasn't initially a commercial success, their performance of "Daddy Cool" on German TV changed everything. After that, the single shot to the top of the German charts and reached the UK Top 10 (as well as the top of many other European charts), as did their next single, "Sunny". Although disco was all the rage during the 70s, Boney M's use of pop and reggae elements gave their music a special allure, not to mention their spectacular costumes and energetic live performances. You can use StubHub to both buy and sell Boney M tickets today.
Enjoy the sound of the 70s at a Boney M concert
  Through the 70s the band rose to become one of the hottest disco acts in the world, alongside others like Kool & The Gang. In 1977 they were going on huge tours, riding off the back of the success of their second album, "Love For Sale", which featured smash hits like "Ma Baker" and was certified Gold in the UK. One of their most-loved tracks, "Rivers of Babylon", followed in 1978. Not only did it hit Number One on the charts of many European countries, even to this day it remains one of the biggest-selling singles of all time in the UK. The 80s and 90s saw some turbulent times for the band, including various line-up changes, but they still tour frequently and remain a much-loved act across the world. In recent years they've played at festivals such as GuilFest, and in 2019 they embarked on a tour of the US with one of their original singers – Liz Mitchell. Their spirited performances continue to enthral fans across the world, proving that the oft-repeated claim that "disco is dead" is far from true. Buy Boney M tickets on StubHub today and see all of their greatest hits performed live on stage. 
Back to Top
Epic events and incredible deals straight to your inbox.