Looking for Bomba Estereo outside the UK?
Check out one of our international sites.
Take me there
Bomba Estereo tour venues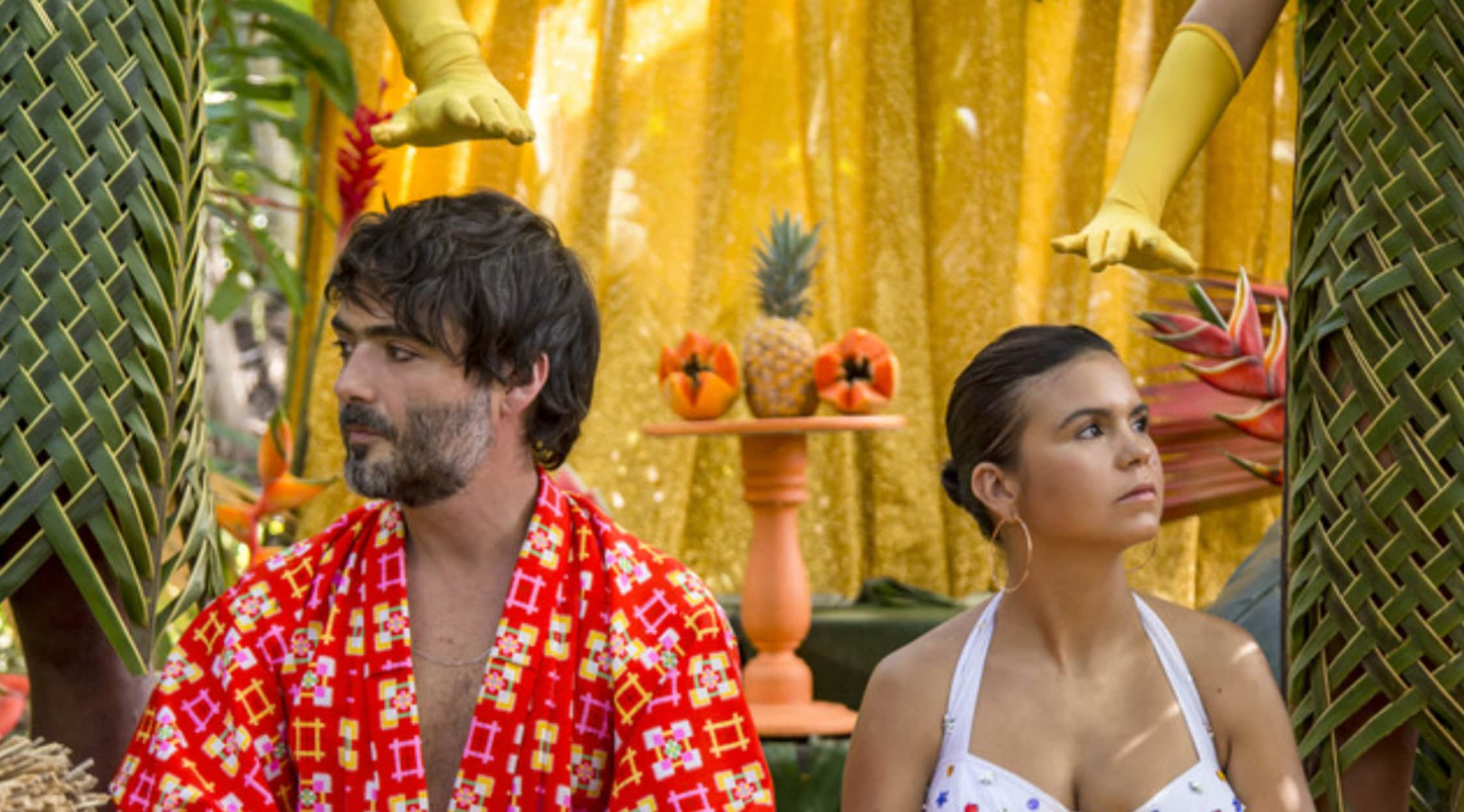 Bomba Estereo Tickets
Bomba Estereo is a tasty Colombian dish!
Start with a baseline of electronic beats. Add a dash of cumbia, a pinch of salsa, flavour with reggae and finally a sprinkle of African rhythm and let simmer. The end result is Bomba Estereo, a Colombian musical dish worthy of its own Michelin star! Bomba Estereo tickets are available now for purchase or sale via StubHub.
The Essence of Bomba Estereo
It all started with Simon Mejia and a group of like-minded souls who banded together to form AM 770 in Bogota at the turn of the millennium. This was the cresting of a wave of experimentation in the Latin American music scene - the later Reggaeton explosion its most famous byproduct. Soon after its formation, Mejia decided to fine tune his vision of what Bomba Estereo would become and started honing what would become the group's signature sound. Enlisting the assistance of rapper and vocalist, Liliana "Li" Samuet, this duo would become the heart of soul of the group. Along with such groups as ChocQuibTown, Kinky, it would pioneer the latest expression of the Latin sound machine. From the debut album in 2006 and later when it developed into a full performing band, Bomba Estereo continued to live on the cutting edge of musical experimentation, adding a growing list of enthusiasts along the way. Bomba Estereo tickets are ready now to buy or sell via StubHub.
Experience Bomba Estereo in Concert
Fresh from lighting up audiences in their native Colombia and South America, Bomba Estereo set their sights on the international music scene performing at major music festivals in the United States and Denmark in 2009 before embarking on a world tour one year later. One of the hallmarks of any great band is having its music included on soundtracks and this one can add several credits to its name, including hits CSI Miami, Covert Affairs and the feature film Limitless. The group is also responsible for over twenty music videos that showcase their funky, free-flowing sound. Once the head starts bobbing, it's only a short time before the feet start tapping and the fingers start snapping. Close your eyes and let your spirit soar along with the Li's unique vocal delivery as the drum and bassline transport you to a tropical paradise far, far away. But don't take my word for it, Simon translates the name as "a really cool bad ass party". Or as Liliana puts it: "…really that's what we're all about, the happiness". What are you waiting for? Bomba Estereo tickets are available now for purchase or sale via StubHub.
Back to Top
Epic events and incredible deals straight to your inbox.