Looking for Block B outside the UK?
Check out one of our international sites.
Take me there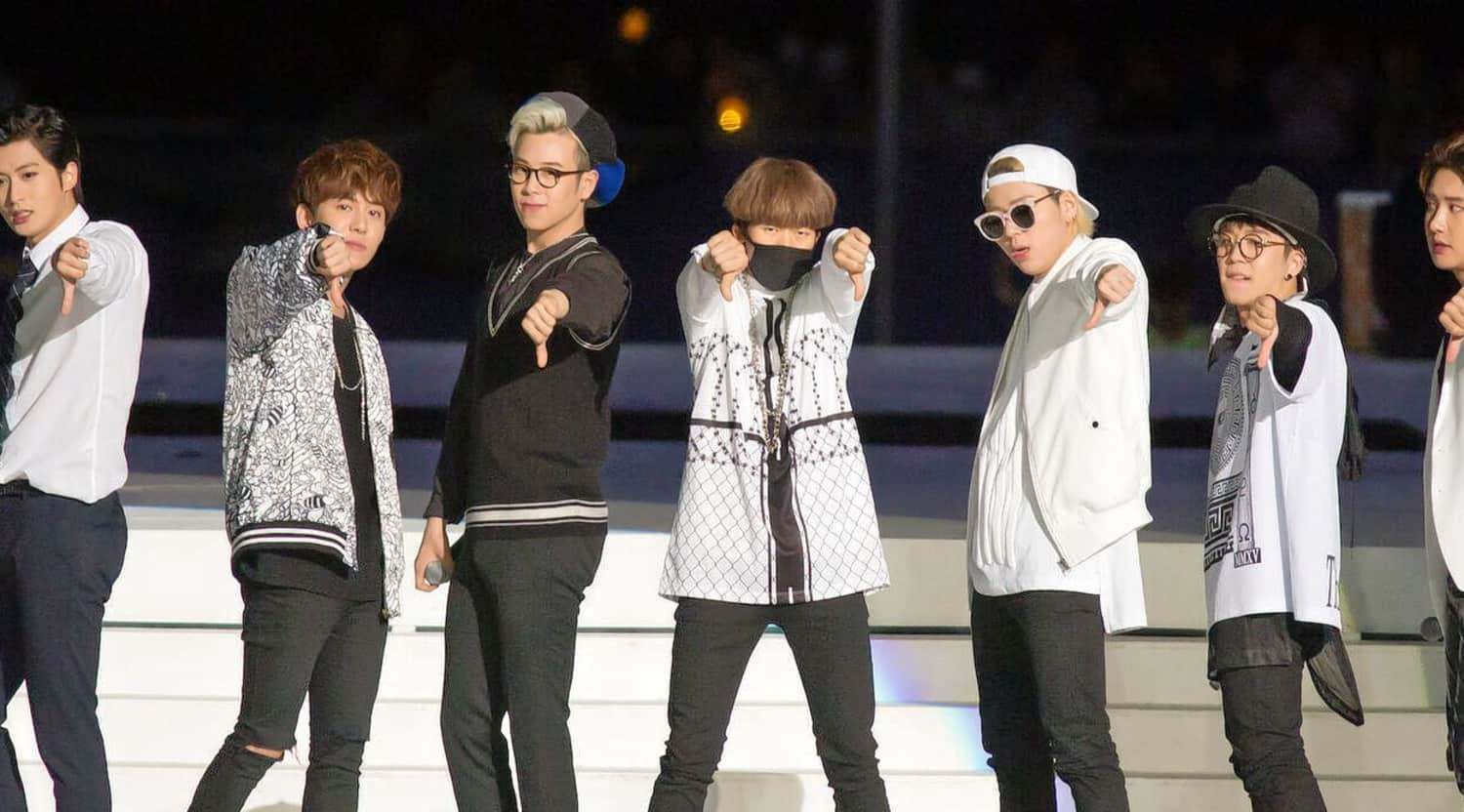 Alamy
Block B Tickets
Block B Concert Schedule
K-pop is exploding onto the international music scene, and fans are itching with anticipation to see the biggest K-pop stars live in concert. One of the most beloved K-pop bands in the scene is Block B, the talented boy group that has been dazzling fans around the world since 2011. With their sky-high energy levels and wildly catchy K-pop hits, Block B has earned their spot at the forefront of their genre. Not only is Block B one of the most popular bands in South Korea, but they are also becoming a major force on the global hip hop scene. So make sure that you have your tickets to catch this wildly popular band in concert when the opportunity arises—grab your Block B tickets here on StubHub before it's too late!
On November 15th, Block B will be taking the stage at Club Nokia in Los Angeles, California, where they are sure to perform in front of a roaring crowd of K-pop lovers. If you love some great K-pop hits, then you are likely already familiar with Block B, which is why you should grab your tickets as soon as possible. Come see this knockout K-pop troupe live in concert—grab your tickets right here on StubHub today!
Block B Background
In 2011, a group of seven talented artists were recruited to form the next hottest K-pop act. Block B's lineup consists of Zico, B-Bomb, Taeil, Jaehyo, U-Kwon, Park Kyung, and P.O. Before they even released their first single, Block B already secured a major fan base throughout South Korea. It didn't take long for Block B to become one of the leading forces in K-pop, and once they began releasing hits like "Freeze" and "Do You Wanna B," their fame exploded far beyond South Korea's borders. The more music they released, the more Block B became one of the most talked about acts in the K-pop scene. Fans of K-pop already know that the bands involved in the genre can achieve otherworldly stardom and success practically overnight, and this was certainly the case with Block B. The moment they stepped out on the music scene, they garnered one of the most devoted and adoring fan bases in the entire K-pop realm. Since emerging onto the scene in 2011, Block B has become a dominating global music act, and now you might get to see them perform live in concert!
Over the past several years, Block B's fame and success has skyrocketed. Not only are they pop icons in their home country of South Korea, but Block B has also become popular in Japan, countries throughout Europe, and even North America. Whenever this septet takes the stage, they are sure to perform in front of a massive crowd of excited K-pop lovers. After all, Block B has been known to sell out shows all over the world, from Paris to Seoul to New York. Now you have the chance to see this dynamic K-pop act live in concert, and it's definitely a show you won't want to miss. Fortunately, you don't have to miss out thanks to StubHub, where it's easy to lock down tickets to the hottest concert events of the year. So don't waste another moment—snag your tickets to an upcoming Block B show as soon as possible! Check out StubHub's ticket selection today!
Greatest Hits
Block B released their debut studio album, Blockbuster, in 2012. The album peaked at 10 on the US World chart and became a smash success in South Korea. The band has also released a handful of EPs, all of which have charted high in South Korea. Some of Block B's most popular hits to date include insanely catchy K-pop tracks like "Do You Wanna B," "Jackpot," "Very Good," "HER," "Freeze," "Tell Them," "I'll Close My Eyes," "Be the Light," and "NalinA." Now you might get to hear some of these K-pop smash hits live in concert, because Block B may be heading to a concert venue near you in the upcoming months. So don't waste another moment and lock down your Block B tickets right here on StubHub before all of the other K-pop lovers swoop them up first!
Trivia
In 2012, Block B won the New Artist Award at the 20th Korean Culture Entertainment Awards.
The Experience
This talented group of seven musicians, vocalists, and entertainers definitely knows how to put on a dazzling live show. Since 2011, there have been few bigger names in K-pop than Block B, the South Korean act that has already won over the hearts of countless K-pop fans all over the globe. Now you might get to see Block B in action, and it's sure to be one of the biggest musical highlights of your year! So don't miss out—grab your Block B tickets here on StubHub before it's too late!
Back to Top
Epic events and incredible deals straight to your inbox.