Looking for Asleep At the Wheel outside the UK?
Check out one of our international sites.
Take me there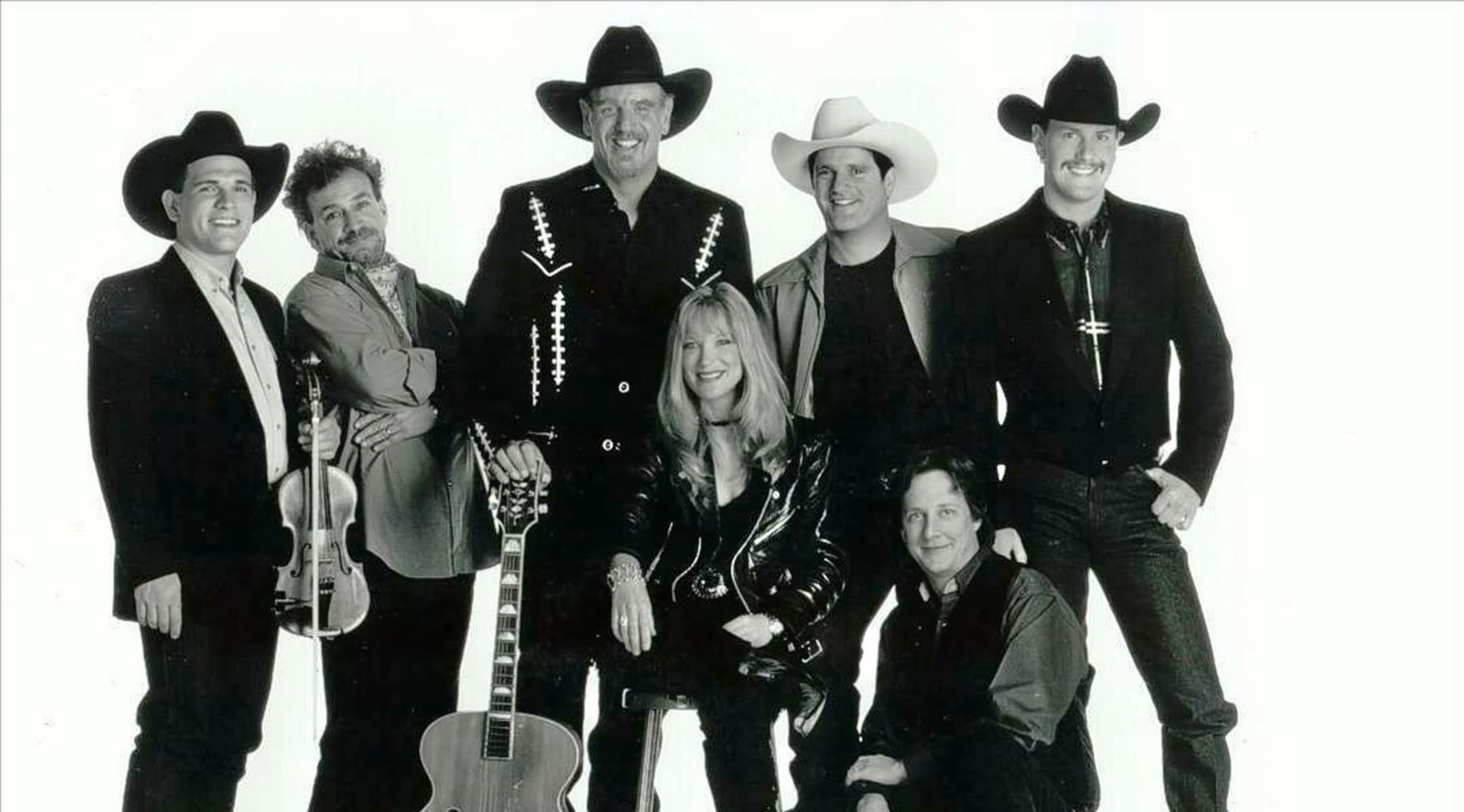 Rovi
Asleep At the Wheel Tickets
Asleep at the Wheel – The 2015 Tour
Whether they are bringing their musical hijinks to the Sherman Theater in Stroudsburg, the Austin City Limits Festival, the Orpheum Theatre in Wichita, or any of the other iconic stages booked for their 2015 tour, Asleep at the Wheel are guaranteed to give you a live show that you will not soon forget. Get your tickets today!
About Asleep at the Wheel
Asleep at the Wheel have been the strongest force keeping Western swing alive since the early '70s. In rejuvenating the eclectic, freewheeling sound of Western swing legend Bob Wills, Asleep at the Wheel have won huge critical enthusiasm over the course of their lengthy career. The band typically features eight to 11 musicians and have gone through countless lineup changes, but leader Ray Benson has helmed the group for four decades.
Guitarist and singer Benson, born Ray Benson Seifert, grew up in Philadelphia and listened to a range of music, especially jazz. In Paw Paw, West Virginia, he established Asleep at the Wheel in 1970 with longtime pal and steel guitarist Reuben "Lucky Oceans" Gosfield and rhythm guitarist Leroy Preston. Soon, they added female singer Chris O'Connell, who had just graduated from high school. At first, the band played pure country in local gigs, but they quickly shifted to Western swing when they came upon the style through Merle Haggard's tribute album to Bob Wills. The eclectic rock-country outfit Commander Cody & His Lost Planet Airmen were also formative. In fact, frontman Cody himself helped the band sign on with Joe Kerr, his own manager, who convinced the Wheel to relocate to San Francisco late in 1971. They then brought in Floyd Domino on keyboards and became the house band of Berkeley's Longbranch Saloon. They were praised in a Rolling Stone article by Van Morrison, which helped them ink a record contract with United Artists. The label issued their 1973 album debut, Comin' Right at Ya.
Asleep at the Wheel moved in 1974 to Austin, Texas – the roots music haven. They also switched to the Epic label. Their eponymous Epic debut arrived that same year. Their cover of "Choo Choo Ch'Boogie" by Louis Jordan was their first single on the country charts. Later, they added Lisa Silver on fiddle and Bobby Womack on trumpet, again hopping labels to Capitol. Texas Gold, released in 1975, was the Wheel's breakout album, rising into the country chart's Top Ten and generating their lone Top Ten country single, "The Letter that Johnny Walker Read". Also that year, they played on the first non-pilot Austin City Limits episode and, though they kept undergoing personnel changes, they released a stream of first-rate records for the rest of the decade: 1976's Wheelin' and Dealin', 1977's The Wheel, and 1978's Collision Course, the latter of which contained their first Grammy winner, an instrumental cover of "One O'Clock Jump" by Count Basie.
The band relocated to MCA for Framed in 1980, but trouble was brewing: original member Lucky Oceans took his leave, and Chris O'Connell to a break to start a family shortly afterwards. On top of all this, the band was deeply in debt, obliging the members to work on movie soundtracks and commercials. Their financial difficulties conspired to keep them out of the studio for the next few years, and, when they returned with the self-titled 1985 album, they were more or less ignored. After the small-label album Pasture Prime later in the year, Benson moonlighted as producer and managed to get back into Epic. By now, O'Connell was back, and a new lineup included Larry Franklin on fiddle, John Ely on steel guitar, Tim Alexander on piano and accordion, Mike Francis on saxophone, Jon Mitchell on bass, and David Sanger on drums. This unit released the 1987 comeback album Asleep at the Wheel 10, which brought them back into the country Top 20, and the track "String of Pars" earned them a second Grammy Award. In 1988, Western Standard Time rode the momentum and won another Grammy for the track "Sugarfoot Rag".
In 1990, the band would switch to the Arista label and cut Keepin' Me Up Nights, which was a flop compared to their two previous efforts. Major lineup changes ensued as O'Connell left for a second time. Benson regrouped with Sanger, Frances, bassist David Miller, fiddler Ricky Turpin, and Dobroist/steel guitarist Cyndi Cashdollar. They released two records with Liberty/Capitol: the guest-laden, critically acclaimed A Tribute to the Music of Bob Wills and the Texas Playboys (released in 1993 and including the instrumental Grammy-winner "Red Wing") and 1995's The Wheel Keeps on Rollin'. The next major studio work, Ride with Bob, was issued in 1999 on DreamWorks and featured guest Jason Robert (a young relation of Johnny Gimble) on fiddle and Chris Booher on piano and second fiddle. It was the band's second explicit Bob Wills tribute album, and it earned even more critical enthusiasm that the first, snagging multiple Grammy Awards and attracting non-country musicians like Squirrel Nut Zippers and the Manhattan Transfer. A Willie Nelson collaboration, Willie and the Wheel, arrived in 2009. It was followed by 2010's collaboration with the great Leon Rausch of Texas Playboys, It's a Good Day.
Previous Hits
Asleep at the Wheel's greatest hits include their albums Texas Gold, Wheelin' and Dealin', The Wheel, Framed, A Tribute to the Music of Bob Wills, and another Bob Wills tribute entitled Still the King.
Trivia
One of Ray Benson and Lucky Ocean's first gigs in 1969 was as the opener for Hot Tuna and Alice Cooper in Washington, DC.
The Asleep at the Wheel Concert Experience
Get out your blue jeans and cowboy boots, and prepare yourself for a swinging good time. After decades in the music business and despite constant lineup changes, Asleep at the Wheel is one of the most important bands playing in America today, as they continue on the high energy tradition of Western swing. Whether they are playing Bob Wills covers or playing up a storm of their irresistible originals, Asleep at the Wheel put on a country show that will leave you breathless. Take part in a great American tradition – start planning your Asleep at the Wheel concert experience today!
Back to Top
Epic events and incredible deals straight to your inbox.