Looking for Arturo Sandoval outside the UK?
Check out one of our international sites.
Take me there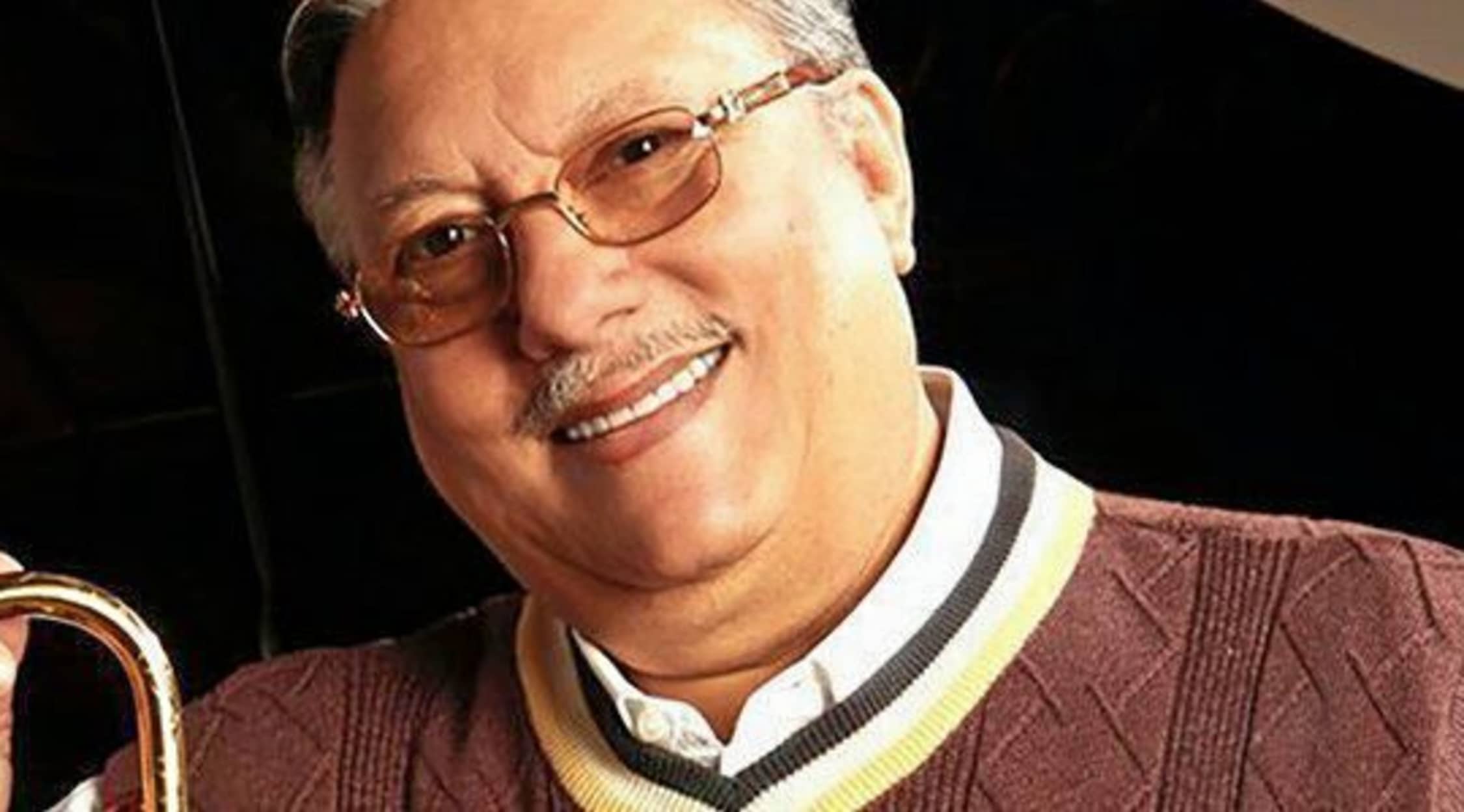 Rovi
Arturo Sandoval Tickets
Arturo Sandoval Schedule
You don't want to miss an opportunity to be in the audience as the spectacular trumpeter and composer Arturo Sandoval hits the stage for a cross-country tour this year! This awe-inspiring musician wows audiences wherever he performs, and you won't want to pass up a chance to see him in a town near you! Fans of his are traveling from all across the globe to watch this spirited music man work his magic! Watching a magnificent trumpeter and composer perform his hottest hits on a live stage is a scintillating experience you don't want to miss out on. So don't delay! Click right over to StubHub as far in advance as possible, because tickets to see a majestic performing act like this one will sell like crazy. Snatch up a pair of concert tickets to see this awesome performer up close and personal!
This year, Arturo Sandoval will perform in cities such as East Lansing, MI, and many more to be announced! Click over to StubHub to see if one of these concert dates works with your schedule. Once you come across a live gig that works for you, pencil it in as early as you can!
Tickets are guaranteed to be a top seller for a live performance from a breathtaking musician like this one. Act quickly so you can beat the crowds. Purchase your seats now before there aren't any left!
Once you find a live show to attend, get ready to act fast when securing your seats. This is a very popular artist, and fans from all over are flocking to score some tickets. Now's your chance to score yours before they're all gone! Don't waste another minute—snag a pair of tickets with just one click of a button!
Everyone deserves to take a break from everyday life once in a while to spend an evening out at a sizzling live show. Whether it's an electronic dance music concert or a live comedy performance, you're sure to have a blast. Live shows like this one have stunned critics and audiences alike for years, and they regularly sell like there's no tomorrow. It's a magnificent experience you certainly won't want to miss. Luckily, snatching up a pair of tickets at StubHub is as easy as pie. All it takes is one click of a button! Plus, be sure to keep an eye out for the most competitive prices, so you can score the best bargains to see a show like this one. Don't pay full price when you don't have to! Once you locate a tour date that works with your schedule, snatch up your tickets as soon as possible! Hurry, before time runs out!
Live Show Experience
Get ready to hear this powerhouse trumpeter's stellar compositions performed live, on a big stage before your very eyes! Arturo Sandoval's upcoming trek is a truly unique experience you certainly don't want to miss out on. This scintillating songbird will floor you with his breathtaking songs, and you won't be able to get his majestic tunes out of your head days after the show is over. Don't wait a minute longer! Score a pair of tickets now so you can enjoy this amazing concert experience. Bring some of your friends along, and be there for every gripping moment!
As soon as you score a pair of tickets from StubHub, you get exclusive access to the greatest seats available for all the exhilarating live performances in an area near you! Don't miss a chance to be front and center at one of Arturo Sandoval's incredible live shows!
Always head right over to StubHub when you're looking to get your hands on the best available seats to the show of your choice. Whatever type of entertainment you're into, StubHub is guaranteed to meet all of your ticketing needs. How handy and convenient is that? Also, be sure to set up an alert so that you're always in the know about the latest and greatest concert info for your favorite musician. Picking a show to attend is the hardest part! StubHub has your tickets to see this electrifying artist available right now, so don't wait too long and score yours as early as possible, because tickets to see a great show like this one are red-hot. Snag your seats as far in advance as possible, so that you won't miss out on all the action-packed fun. Don't delay another minute! Bring some of your friends along and get ready for a thrilling night out!
Trivia
In 2013, Sandoval became a recipient of the Presidential Medal of Freedom.
About
This world-famous jazz trumpeter and pianist is originally from Cuba. Arturo Sandoval has won 10 Grammy Awards and been nominated 17 times. He has also won six Billboard Awards. In addition, he has performed alongside big-name artists such as Justin Timberlake, Celine Dion, and Alicia Keys.
Back to Top
Epic events and incredible deals straight to your inbox.