Looking for Arrows of Love outside the UK?
Check out one of our international sites.
Take me there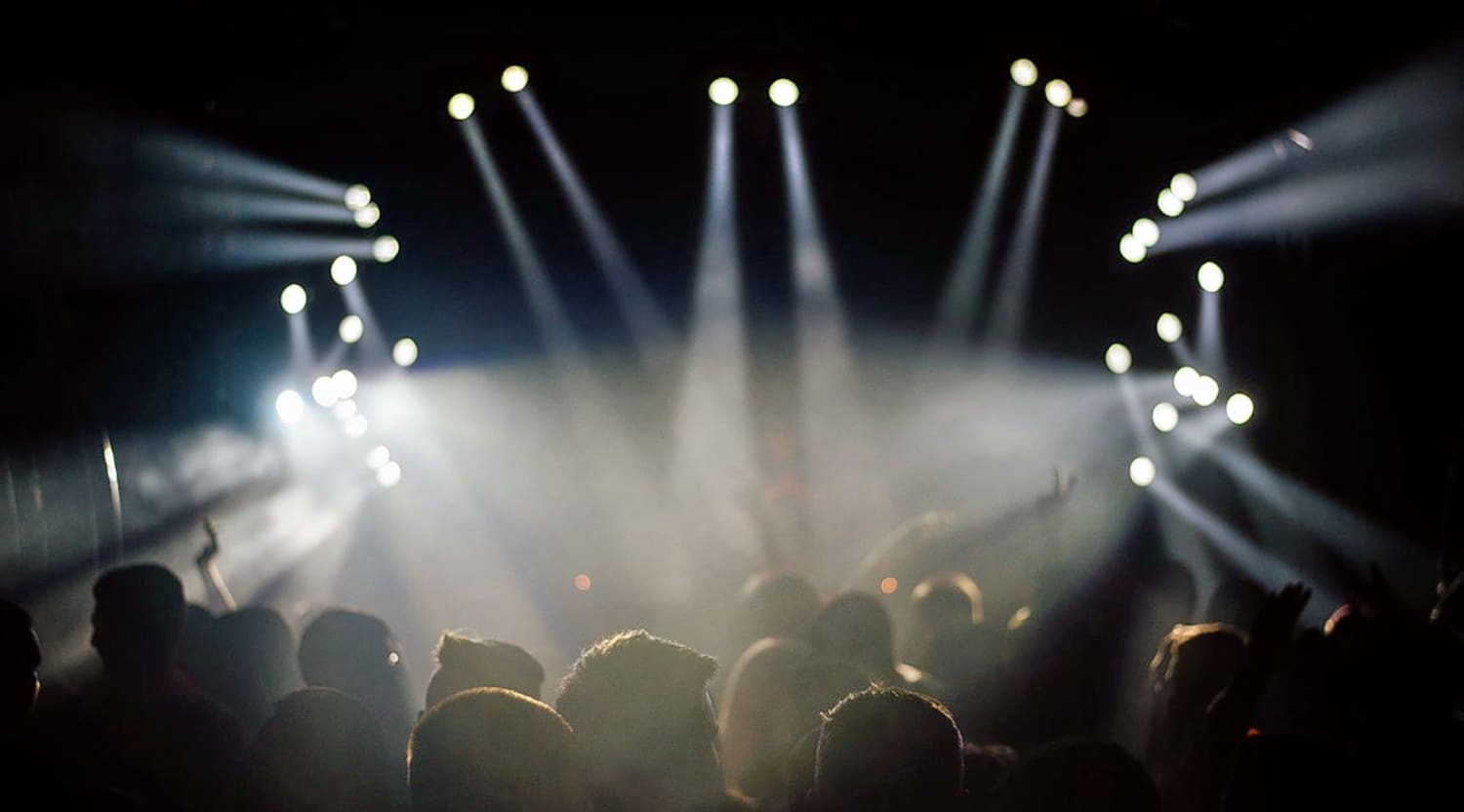 Stocksy
Arrows of Love Tickets
A post-punk and grunge band from London, Arrows of Love is the brainchild of two songwriters and performers, Nuha Ruby Ra and Nima Teranchi. Although the group has a distinctly alternative rock feel about it, the songwriting team confess that they are interested in exploring a range of different performance styles and musical tastes. Alongside Ruby Ra and Teranchi are the rest of the band's creative partners, who include Alex Brown and Craig Doporto. The final member of the five-piece outfit is Phillip Stakem. Arrows of Love describe themselves as something of a collective, with 'a continually evolving force'. The band's songwriting was rewarded in the UK when the PRSF's honorary Momentum Award was handed to Ruby Ra and Teranchi for their craft.
Arrows of Love's career milestones
A fiercely energetic band when they take to the stage, it is the rawness of Arrows of Love that keeps all the members together in a single identity, despite their individual traits. The original members of the band had this as a key part of their ethos since the early days. Soon after they first started playing gigs in and around the capital, the band decided to capture this raw energy in the studio. The resulting album was a work that was entitled Everything's F***ed. The lead track featured their trademark sound of thrashing guitars and heavy drum lines. Standout tracks from the LP include the opening song, "Honey" and the bass-heavy "Conspiracy Podcast". The latter was put out digitally as a single, backed with a more laid-back tune called "80s Matchbox B-side Disaster". At this time, the album was put out by 1-2-3-4 Records, although the singles taken from it were released by two labels; Strong Island Recordings and Handspun Records.
Arrows of Love spent some time on the road with Meatbodies, a Californian rock band, when they toured Europe, which helped the group to reach a wider audience. The members of Arrows of Love also got the chance to perform in the United States when they played at both the CMJ Music Marathon and the prestigious South by Southwest Festival.
More recently, the band recruited the services of Mikko Gordon and Bob Weston to produce and master their second album. First appearing in 2017, the LP was called Product: Your Soundtrack to the Impending Societal Collapse. Two tracks were selected as singles to promote the album in the year before its release. "Toad" and "Beast" were both upbeat and offered pile-driving rhythms. In 2017, the band also put out "Desire", another track from the album, as a single.
Similar to Arrows of Love
At StubHub, look for bands such as HMLTD or Whales in Cubicles.
Back to Top
Epic events and incredible deals straight to your inbox.