Looking for Angelique Kidjo outside the UK?
Check out one of our international sites.
Take me there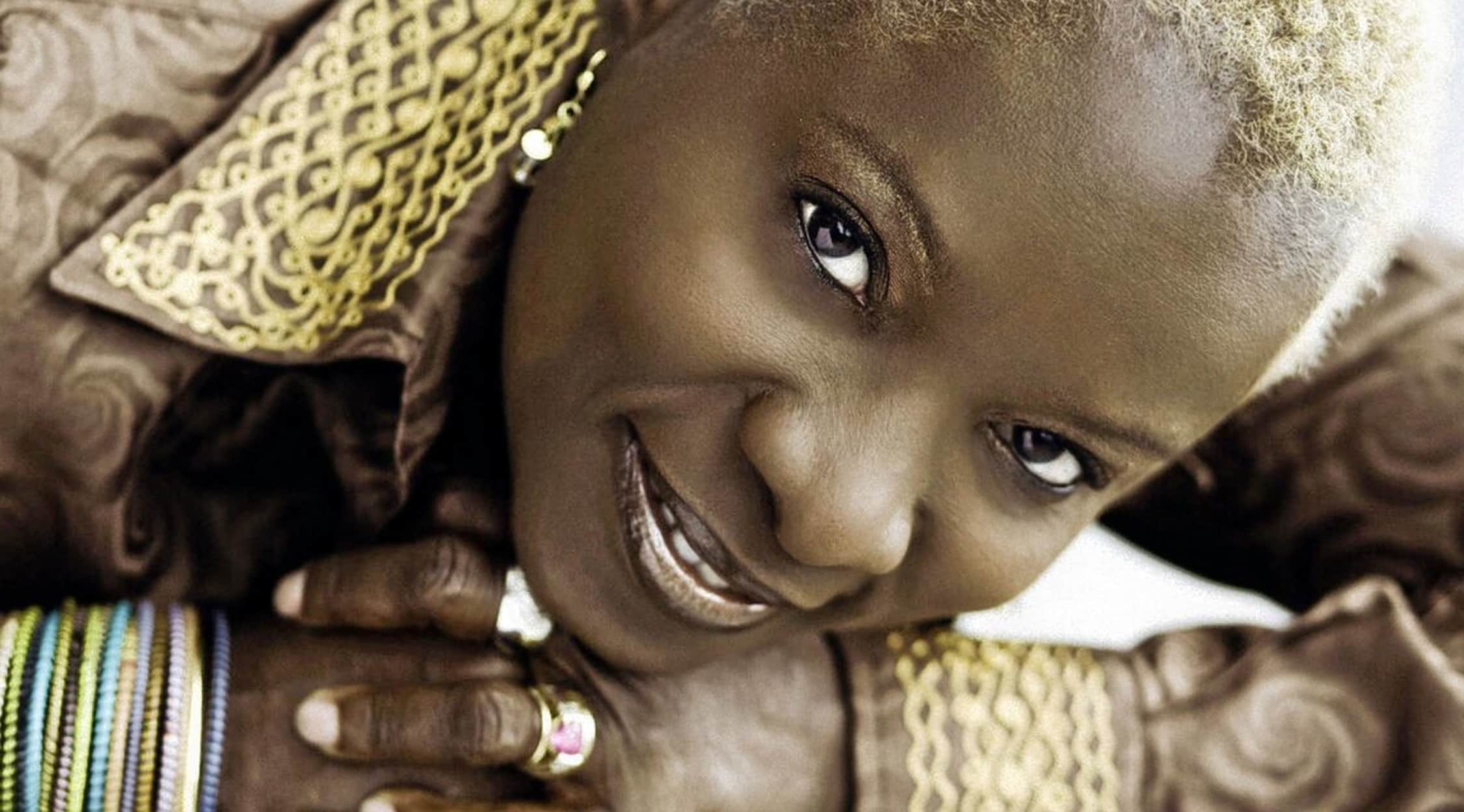 Rovi
Angelique Kidjo Tickets
Angelique Kidjo, a premier African diva
Time magazine called Angelique Kidjo "Africa's premier diva", and it's hard to dispute that, given her astonishing command of the traditional genres from the continent, although her influences are far wider than that. While the likes of Africa's own "Queen of Africa", Yvonne Chaka Chaka, and the late Miriam Makeba might have equal claim to the title, there's no doubt that she's one of the most important African music figures in history. You can buy or sell Angelique Kidjo tickets on StubHub.
A stellar career in African jazz and humanitarianism
It would be pointless to try and catch up on the career of Angelique Kidjo in anything short of a multi-page encyclopaedia entry, but she's reached such heights that she inhabits that rarefied air where most people find it difficult to breathe, so highlights present themselves easily and in droves. Her debut album topped the Billboard World Music Chart, a position that her releases would become accustomed to holding throughout the many years of her musical journey. Of course, there were Grammy Awards aplenty, along with an eye-watering list of other awards, ranging from the Medal of the Presidency of the Italian Republic to the Chair Citation from the Dag Hammerskjold Fund for Journalists at the UN and the Crystal Award at the World Economic Forum in Davos. She holds honorary music doctorates from universities like Yale as well, just to put the academic cherry on top of this incredible musical success. It's her combination of activism for a wide range of humanitarian causes that has elevated her beyond mere jazz or African music stardom, so when you get Angelique Kidjo tickets you'll be in the presence of true world greatness in many more ways than one.


Astonishing and influential musical interpretations
Angelique Kidjo has always had a very generous musical spirit and has shared her love of it with a vast number of other performers with whom she has collaborated. Some of her more interesting works in this realm have included a performance of orchestral versions of traditional Yoruba songs (the people who inhabit large parts of West Africa) with Orchestre Philharmonique du Luxembourg. The conductor for the occasion was the experimental music savant Philip Glass. That's a gobsmacking intersection of cultural paths, if you stop to think about it. Even more fascinating was her re-recording of "Remain In Light", the hugely influential album by David Byrne's Talking Heads. In doing so, she teased out the African rhythms that the band had drawn on and popularised in Western new wave and post-punk music and made them the centrepiece, casting the album in a wonderfully insightful new light. This is the kind of special musical experience you can look forward to when you get Angelique Kidjo tickets StubHub. Don't ever pass up the opportunity.
Back to Top
Epic events and incredible deals straight to your inbox.