Looking for Andres Cepeda outside the UK?
Check out one of our international sites.
Take me there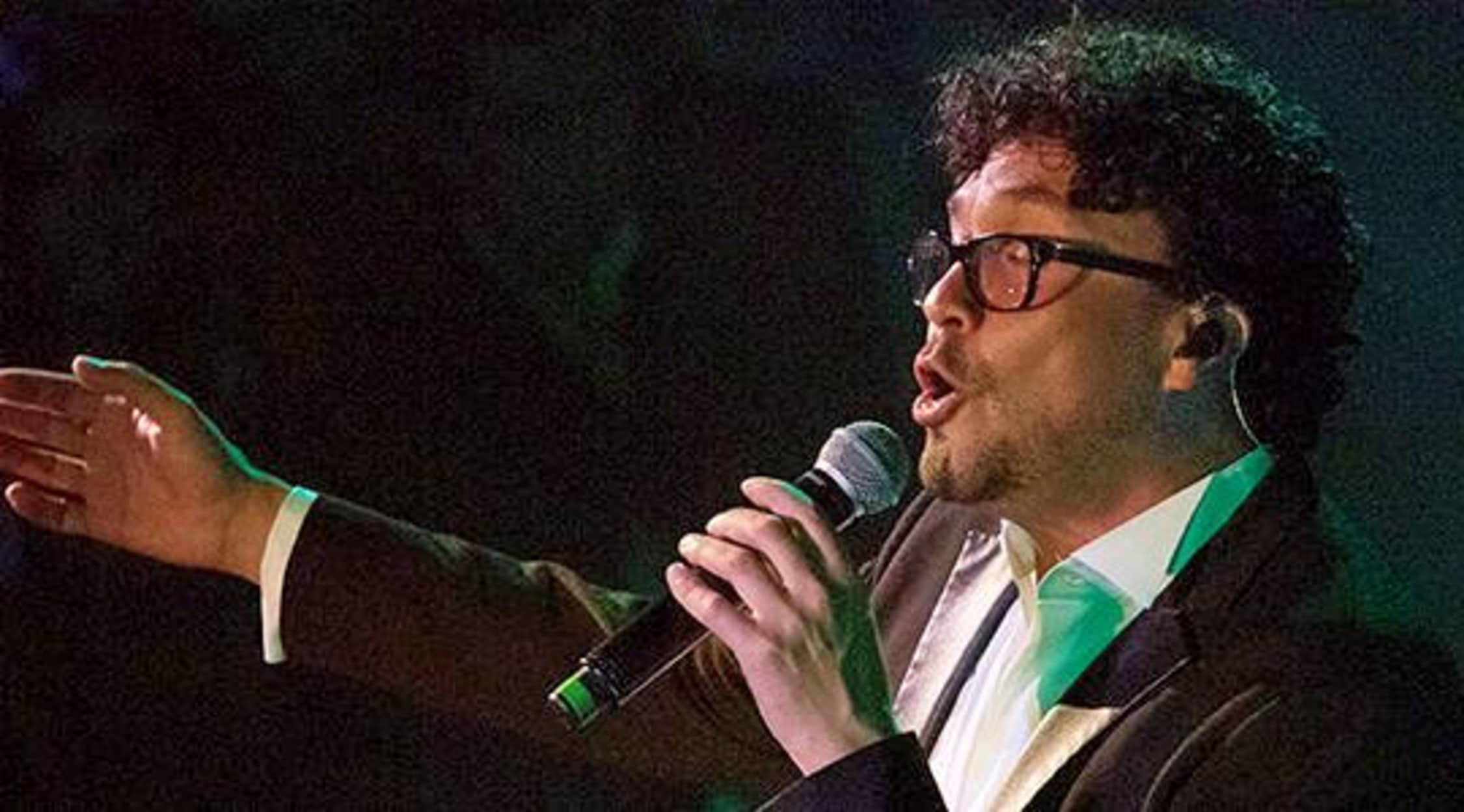 Alamy
Andres Cepeda Tickets - Andres Cepeda Tour
Andres Cepeda Schedule
Colombian singer Andres Cepeda first raised antennae when he served as the frontman for Poligamia. After that, he launched a wildly successful career as a solo artist following the band's demise in 1998. Throughout his solo career, he's cut multiple albums and has presented numerous shows all over the planet. As one of the most coveted Colombian vocalists of our time, Cepeda has stirred up attention with his distinctive concoction of bolero, Balada and other romanticized music genres.
Over the years, he has worked hard to win over his fans and has certainly succeeded! He has drawn hordes of fans by consistently being innovative with his love songs, and creating an atmosphere at his live concerts where everyone can feel at home and embrace their free spirit!
Keep track of world-renowned Andres Cepeda by signing up for event emails right here on StubHub. That way, you'll never have to miss a performance by Cepeda again when he heads to your hometown. So what are you waiting for? Check out StubHub now!
Andres Cepeda Background
Hailing from Bogota, Andres Cepeda was raised in a family of five. He started to show a penchant for music at a tender age and learned how to play piano when he was five years old. Seven years later, he penned his first composition. His professional career launched when he took the helm of Poligamia. The Latin rock-pop outfit was established by Cepeda along with some of his friends. Eventually, the bandmates went their separate ways and Cepeda soldiered on with his solo career. As a solo artist, he dabbled with various genres, including bolero. He issued several albums throughout his tenure, including El carpintero, which garnered platinum status four times in Colombia.
Andres Cepeda Albums
When he was with the group Poligamia, Andres Cepeda lent his talents to: Una Cancion (1993); Vueltas y Vueltas (1995); Promotal 500 mg (1996); and Buenas Gracias Muchas Noches (1998). As a solo artist, he is credited with: Se morir (1999); El carpintero (2001); Siempre queda una cancion (2002); Cancion rota (2003); Para Amarte Mejor (2006); Pop Latino (2007); Dia tras dia (2009); and Lo Mejor Que Hay En Mi Vida (2012). His latest effort, Lo Mejor Que Hay En Mi Vida or The Best That's In My Life, serves as a true example of Andres Cepeda's "hopeless romantic" philosophy. "It's a record with very romantic songs," Cepeda said. "It reflects a moment of peace and love. It has three songs where I discuss my experiences during the past three years." He added, "Lo Mejor Que Hay En Mi Vada is like the brother of Dia Tras Dia. In terms of sound and structure, it's similar. But if you look at all of my albums, you see an evolution of a sound that's more organic. The emotional, romantic aspect is what all my albums have in common. I like for my albums to have personal elements so people can connect to the music."
Andres Cepeda Trivia
Andres Cepeda won the Latin Grammy Award for Best Traditional Pop Vocal Album in 2013.
Andres Cepeda Concert Experience
It's always a unique experience the first time you discover a specific style of music that is to your liking. It's comparable to opening a door to a whole new dimension of music that you hadn't realized ever existed before. Expanding your horizons to include music outside of your comfort zone is a euphoric feeling that can only be trumped by the pursuit to find new music that you may have never imagined enjoying before. The experiences will vary from person to person depending on the style of world music discovered, but it will always be a feeling that will be cherished and carried into continued efforts in the future of music.
Andres Cepeda offers this type of experience. This phenom burst onto the Colombian scene to earn international glory. Fans can't seem to get enough of his music and his charismatic stage presence. Decades of performing have allowed Andres Cepeda to polish his songwriting skills and refine his live show experience to the point that he is considered to be one of the best live acts in the universe!
So, whether you love romantic ballads or just can't get enough of an extraordinary live show, you will be excited to know that Andres Cepeda is taking his memorable live show to concert halls and performing arts centers all across the nation. As an award-winning, globally renowned luminary, Andres Cepeda's live shows fill up quickly. Make sure you act now to secure your tickets for an upcoming performance while they're still available. Take a look at Andres Cepeda's schedule to see when he will be taking center stage at a venue near you! And don't forget to book StubHub for all of your entertainment needs. StubHub serves as your one-stop shop for all sorts of tickets - from theater tickets to rodeo tickets. Why wait? Check out StubHub now!
Back to Top
Epic events and incredible deals straight to your inbox.