Looking for Alejandro Sanz outside the UK?
Check out one of our international sites.
Take me there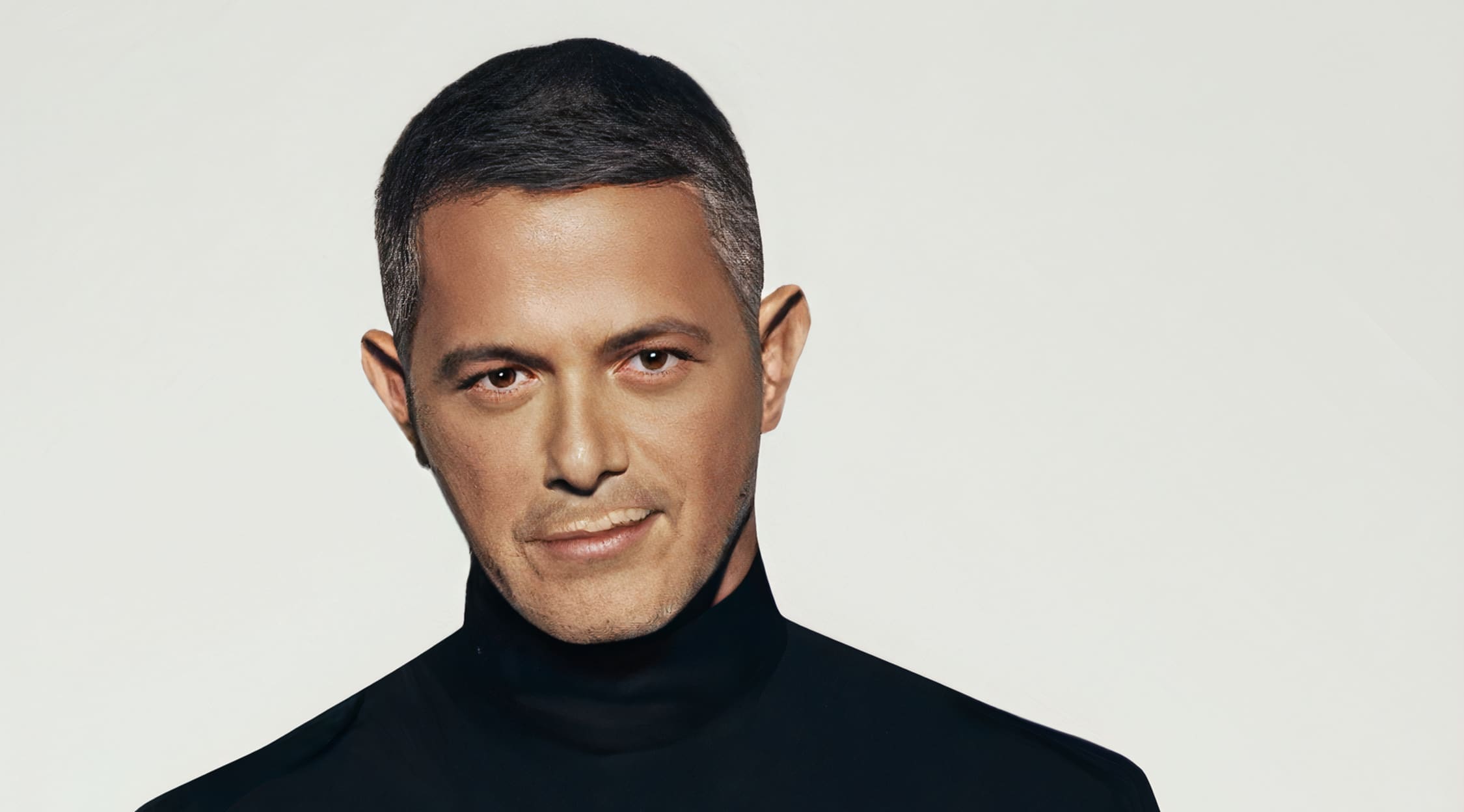 Alejandro Sanz Tickets
Alejandro Sanz: the living Latin legend
If you love Latin music, you'll have heard of Alejandro Sanz - and if you haven't, you need to get to know this multi-talented artist as soon as possible. The Spanish singer-songwriter has won more awards than almost any other Latin artist and has become a hugely influential name in the music industry. Experience his infectious, genre-hopping sound for yourself by buying or selling Alejandro Sanz tickets on StubHub now.
Experience an infectious, flamenco-inspired sound
Alejandro Sanz was born and raised in Madrid and fell passionately in love with music at an early age - his parents hailed from Andalusia, so he has always had traditional flamenco in his blood. He was in fact so dedicated to playing the guitar that his mother broke the instrument after he had played it all night and kept the family awake. Fortunately, Alejandro Sanz has since learned to curb his enthusiasm to just the right level, channelling his passion and energy into writing and performing songs that have made him an out-and-out legend in the world of Latin music. After releasing his first album in 1989, Alejandro Sanz was signed to a major record label and produced 'Viviendo Deprisa' two years later - this record helped to seal his fanbase in Spain and would eventually go multi-platinum. By 2018, he had released 13 albums, of which 1997's 'Más' heralded his international breakthrough and saw him begin to perform at highly acclaimed concert venues around the world. Still touring without any sign of pausing, you can catch this energetic and eclectic performer live in concert with tickets to Alejandro Sanz available on StubHub.
Join the unstoppable Alejandro Sanz on tour
While Alejandro Sanz's songs were initially influenced by flamenco and usually followed a romantic ballad-style format, he has since branched out into experimenting with genres like tropical, techno, R&B, tango, jazz and rock. In fact, there's barely a genre that hasn't featured on one of his records in one form or another - soaking up influences from around the world, Alejandro Sanz seamlessly blends contrasting elements to create a unique, flamenco-rooted sound. With numerous awards under his belt - including several Latin Grammys and the prestigious honour of becoming the first Latin artist to win 'Album of the Year' three times - he has achieved true legend status and collaborated with artists including Shakira, Alicia Keys and even Tony Bennett. Unafraid of creating his own eclectic brand of music, an Alejandro Sanz concert is an electrifying experience thanks to the singer's formidable talent, signwriting prowess and energetic stage presence. This influential artist is undoubtedly at his greatest seen live, so don't delay in buying or selling your Alejandro Sanz tickets on StubHub today.
Back to Top
Epic events and incredible deals straight to your inbox.