Looking for Al Di Meola outside the UK?
Check out one of our international sites.
Take me there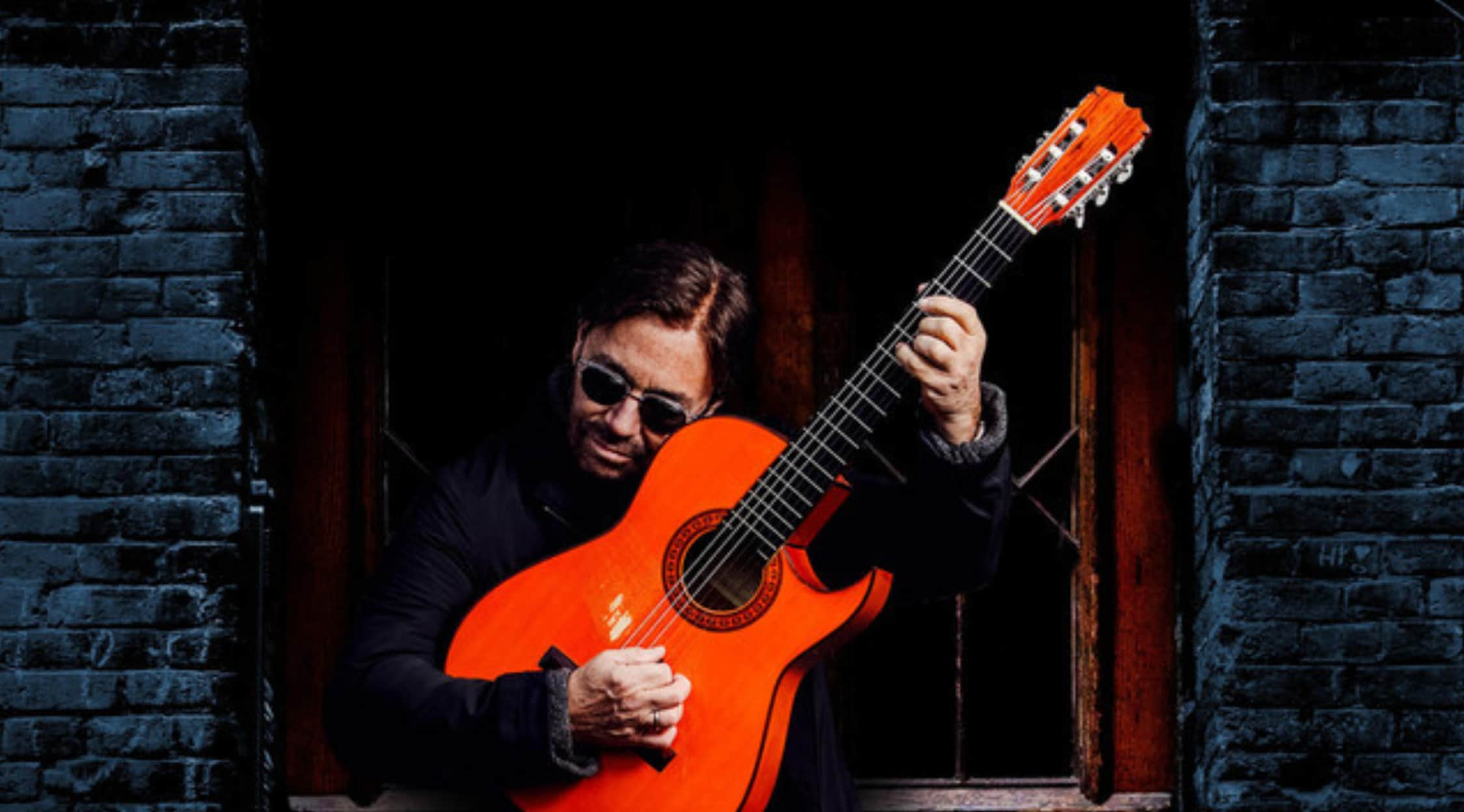 Al Di Meola Tickets
Al Di Meola tour dates
Acclaimed throughout the world for his technical prowess and virtuoso writing style, Al Di Meola has defined the cutting-edge of jazz for decades. Many consider him one of the true modern masters of Latin jazz guitar playing, and Al Di Meola tickets are prized commodities among those who love this genre.

Throughout a career that has spanned more than 40 years, Al Di Meola has established himself as a favorite of audiences everywhere. Landmark live performances with other Latin jazz experts, including the famous Paco de Lucia, have given Di Meola the opportunity to bring his uniquely proficient playing and writing style to listeners all over the world. Al Di Meola's enormous catalog of work includes such well-known jazz pieces as "Mediterranean Sun Dance," "Dark Eye Tango" and "Ritmo de la Noche."
Al Di Meola's background
Like many other guitar virtuosos, Al Di Meola graduated from the Berklee College of Music, where he learned the skills needed to play his unique flavour of jazz. While studying there, Di Meola became involved in his first major musical project, a jazz fusion band called Return to Forever that was fronted by noted pianist Chick Corea. Though the band broke up only a few years later, Al Di Meola had already established himself as a serious jazz musician by the time it did.

Al Di Meola is probably best known for his solo career, which began with his album Land of the Midnight Sun. This 1976 release would pave the way for Di Meola to write and record several more records, both on his own and in collaboration with other major musicians. Today, the virtuoso guitarist is still going strong, and many jazz lovers consider a concert on an Al Di Meola tour to be a must-see event.
Al Di Meola's biggest concert
Though he has played many large concerts, Al Di Meola's best-known live performance is almost certainly his joint show with Paco de Lucia and Jon McLaughlin at the Warfield Theatre in December of 1980. Not only would that show achieve critical acclaim, but recordings from it would also be used to create Friday Night in San Francisco, Di Meola's most famous live album. That record would go on to reach a maximum rank of No. 97 on the Billboard 200 chart.
Al Di Meola's career milestones
Beginning with his entry into a prosperous solo career, Al Di Meola's musical accomplishments are manifold. In 1977, Di Meola released Elegant Gypsy, one of his best-known solo albums and one of the first to fully showcase elements of traditional Latin music in his playing. Between 1977 and 1981, Guitar Player magazine ranked him as the best jazz guitarist of the year five consecutive times. Throughout the 1980s and 1990s, Al Di Meola would again change his style by beginning to include electric guitar as part of both his recordings and live shows.
Similar to Al Di Meola
Music lovers who enjoy the work of Al Di Meola may also enjoy other jazz-inspired guitar virtuosos, such as Steve Vai, Guthrie Govan and Frank Vignola.

Back to Top
Epic events and incredible deals straight to your inbox.