Looking for Air Supply outside the UK?
Check out one of our international sites.
Take me there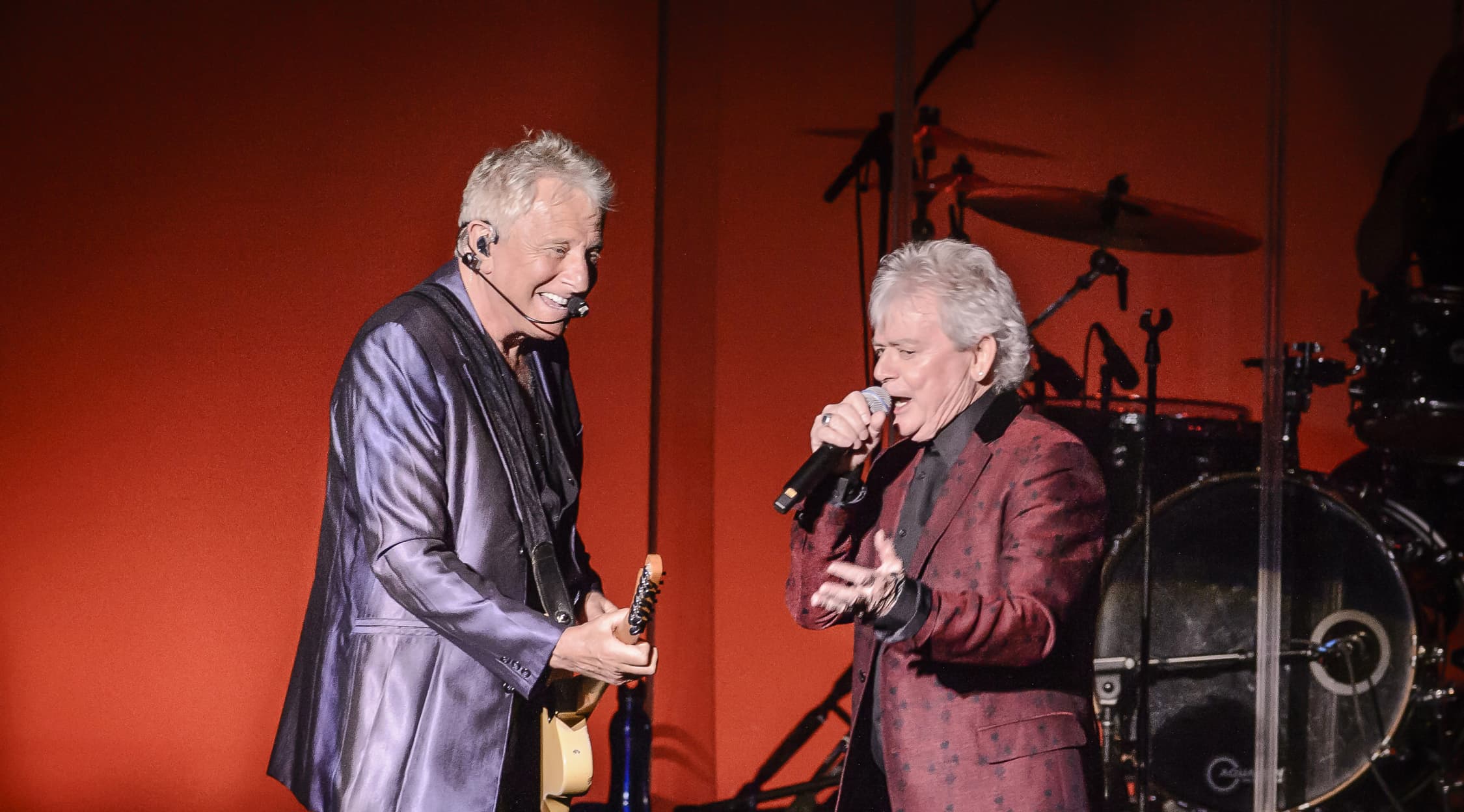 Zuma Press
Air Supply Tickets
Air Supply Tickets
Air Supply is a British-Australian soft rock group, originally formed in 1975 by Graham Russell, Chrissie Hammond and Russell Hitchcock. Though Hammond left the band shortly thereafter, the remaining two would go on to record a number of radio staples that are easily distinguished by Hitchcock's soaring vocals. "Making Love Out of Nothing at All," a 1983 ballad penned by Jim Steinman, was one of their biggest hits and contributed to them selling more than 7 million copies of the album featuring the song. In 2013, the Australian Recording Industry Association (ARIA) inducted Air Supply into their Hall of Fame.
Riding the Skies with Sweet Dreams
Russell, Hitchcock and Hammond met in 1975 while performing in a production of Jesus Christ Superstar. Hammond would soon be replaced by Jeremy Paul on bass and vocals, but Paul's tenure with the band was equally short-lived as the group struggled to find an audience. Russell and Hitchcock persevered, finally achieving success with the release of their 1980 single, "Lost in Love." Though the supporting members of the band have revolved steadily throughout the years, Air Supply has remained prolific, with 17 studio albums and six concert tours under their belts. The group even served as inspiration for a 2018 jukebox musical, All Out of Love: The Musical, to which Russell contributed with an all-new original song.
Where can I buy Air Supply tickets?
To purchase tickets to the latest Air Supply performance, visit StubHub today.
What can I expect from an Air Supply concert?
Hitchcock and Russell have been performing together for nearly four and a half decades, which translates into an easy onstage camaraderie. Their live shows are usually economical in terms of length - running only about 90 minutes - but the quality of the performance is enough to offset the brevity. The duo may also take a moment to speak out in promotion of peace versus violence or to deliver a poem that they find particularly relevant to current events.
What does Air Supply's tour setlist look like?
Air Supply has no shortage of recognizable hits to fall back on, and you can expect to hear many of them at their live performances. "The One That You Love," "Every Woman in the World" and "Sweet Dreams" are tour staples. More recent material, such as "I Adore You" from the band's 2019 album, The Lost in Love Experience, may also make an appearance.
Who are the current members of Air Supply?
Russell and Hitchcock remain at the core of the group, with the former playing backup guitar (in addition to penning all the band's songs) and the latter taking the reins as lead vocalist. The roster of backup performers has shifted greatly through the years, but current members include Doug Gild on bass, Aaron Mclain on lead guitar, Aviv Cohen on drums and Mirko Tessandori on the keyboard.
What are the usual crowd demographics for an Air Supply concert?
Most of the people in attendance will be longtime fans, but many are also first-timers, so don't worry if this is your first time at an Air Supply concert. There's a strong probability that you won't be the only one, despite the band's long history.
Is Air Supply coming to a city near me?
Air Supply is scheduled to make appearances at many US cities throughout the summer and fall of 2019. More information on their current roster can be found at StubHub.
Is Air Supply touring in 2019?
Yes, the band is currently touring their latest album, The Lost in Love Experience. The tour is scheduled to take them to a wide variety of destinations throughout the US, with a few stops in South America in late August.
Back to Top
Epic events and incredible deals straight to your inbox.