Looking for Aida Cuevas outside the UK?
Check out one of our international sites.
Take me there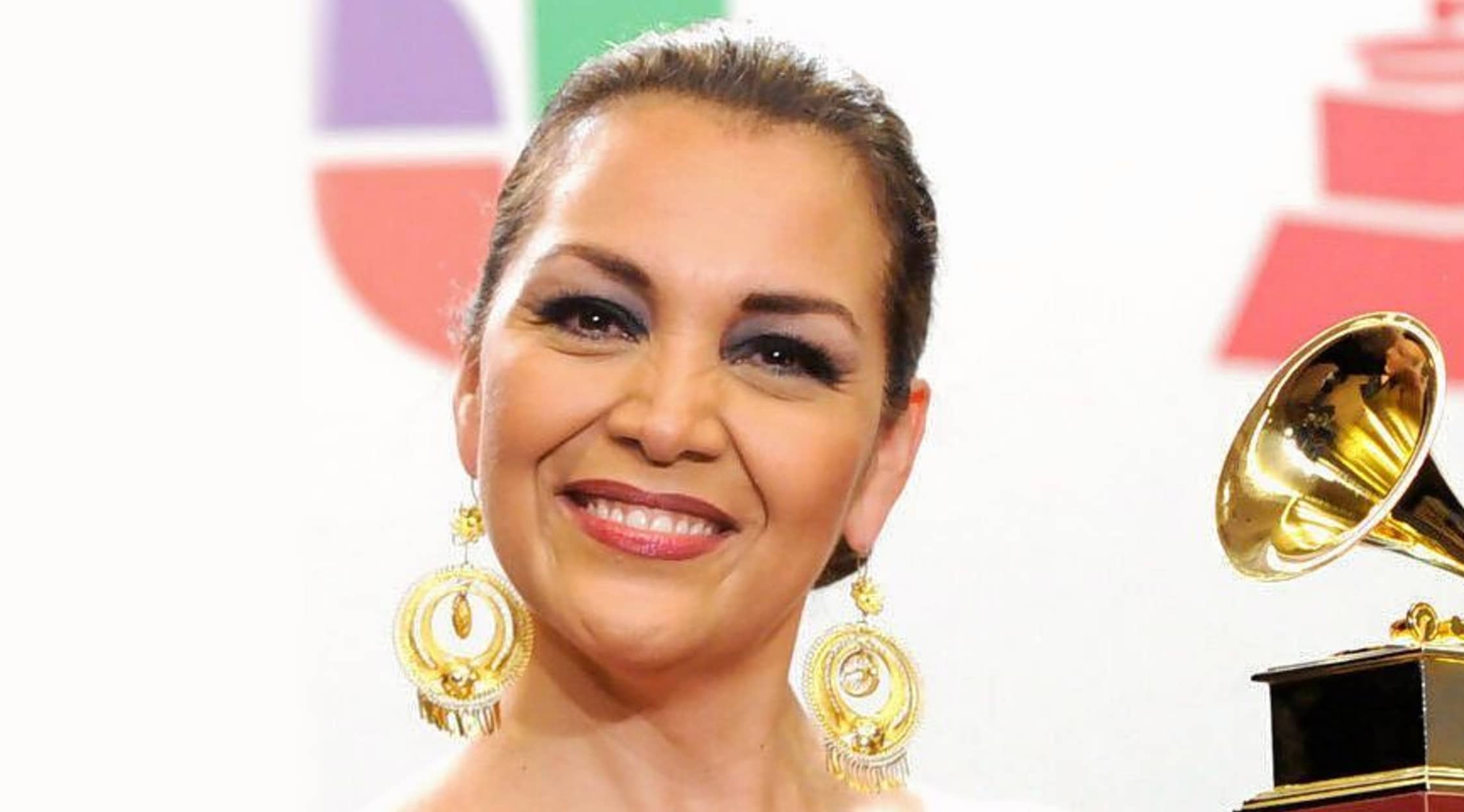 Rovi
Aida Cuevas Tickets
Aida Cuevas tour dates
Aida Cuevas is a Mexican actress and singer well known for her specific style of Ranchero, Spanish and Mariachi music. Best known for her song "El Pastor," Cuevas has a reputation that has made her a household name internationally. Her hard work and immense talent have not gone unrewarded; Cuevas has won multiple impressive music awards throughout her career.
Her career began quite early, at the age of eleven, and quickly spiraled upward. A child prodigy at just twelve years of age, Cuevas gained national exposure after securing a weekly singing segment on a live radio show called El Taller XEW and within a few short years, she was performing on the stages of prestigious venues throughout Europe.
Famously known by her nickname, "The Queen of Ranchera Music," Aida Cuevas has broken the boundaries of traditional ranchero and mariachi music while managing to hold tight to her heritage. Exceptional musical talent runs in her family; her brother, Carlos Cuevas, is another well-known singer in Mexico who also specializes in the Ranchero style of music.
Talented and immensely well-received, this passionate singer has been earning a variety of awards for her music since the mid-70's. Aida Cuevas has won awards such as Queen of the Billeteros of México, Queen of the Shoemakers of San Mateo Atenco, Silver Star Award for the Best Voice in Mexico, Jalisco Award of the Charreria, Queen of the Mariachis, Mr. Amigo and Queen of the Mariachis, as well as the Latin Grammy Award for Best Tango album. In addition, she has also been nominated for several prestigious awards including three for the Latin Grammy Awards.
Not only musically inclined, Cuevas is also known for her acting ability. She has regularly performed on the Hispanic television variety show Siempre en Domingo as well appearing in films including Te Solté la Rienda, No Vale Nada la Vida, La Gallera, Pero Sigo Siendo el Rey and El Tigre del Norte.
Aida Cuevas is generous with her time and talents. For years, she has mentored the Mariachi Mujer 2000, a group of all-female singers from Los Angeles.
Similar to Aida Cuevas
Fans who purchase Aida Cuevas tickets might also enjoy performances by such artists as Mariachi Sol Del Mexico, Jennifer Lopez, or Marco Antonio Solis.
Back to Top
Epic events and incredible deals straight to your inbox.