Looking for Agnostic Front outside the UK?
Check out one of our international sites.
Take me there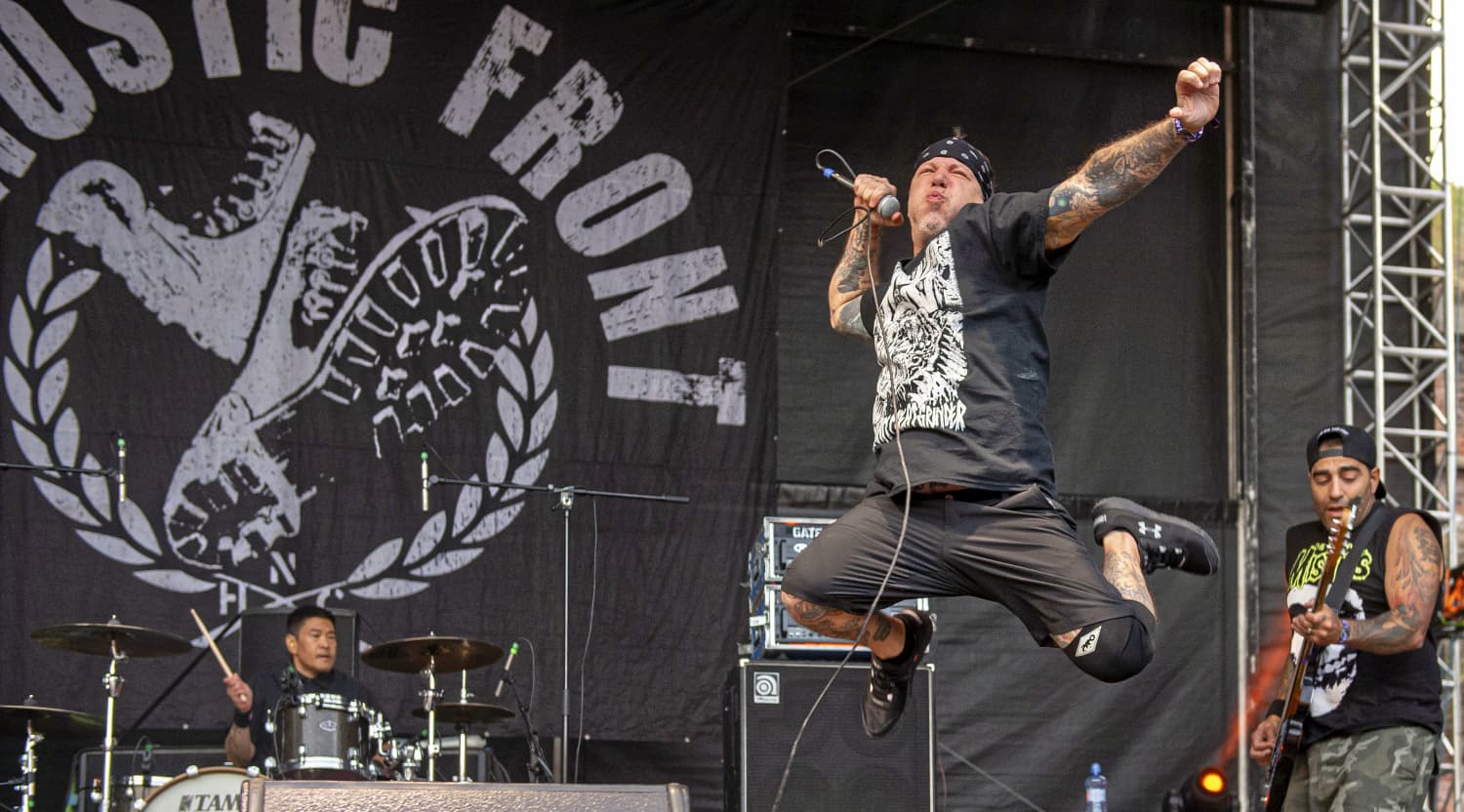 Zuma
Agnostic Front Tickets
Agnostic Front, hardcore thrash metal crossover pioneers
Agnostic Front was one of the original bands on the hardcore scene in the USA, having first arrived in the centre of a cacophonous punk sound in 1980. They became leaders of the genre, influencing many hundreds of bands down the years, while still creating album after fine album of their pioneering thrash crossover metal. If you're a fan, buy or sell Agnostic Front tickets on StubHub right now!
New York hardcore punk scene legends
Agnostic Front was a native band of New York City, just at the time that the place was becoming the epicentre of the US hardcore movement that sprang out of punk music in the late '70s and early '80s. The scene was entirely separate to the LA punk scene, which was altogether more sedate, having far more in common with New Wave than the ultra-aggressive classic UK punk that was being produced by the likes of The Exploited. The band was a fixture at the legendary CBGB club in the city and spawned myriad imitators and bands that took on their thrash crossover idea and turned it into their own sub-genres that exist in the metal community today. The band has achieved legendary status in the worldwide hardcore and punk communities too, and are considered among the most influential of the movement, along with the likes of Bad Brains, Suicidal Tendencies and the incendiary Black Flag, who showcased the godfather of American hardcore, and spoken word performance fireball, the one and only Henry Rollins. We know you don't need a second invitation – get your Agnostic Front tickets right away!


Incendiary live performances at metal festivals
Agnostic Front live shows have become the stuff that festival legends are made of, and when they have been part of a really hardcore line-up, the shows have been completely unforgettable. Such were the scenes at Brutal Assault festival during the band's appearance that you could have been forgiven for thinking you were witnessing the second coming. This is a band that is perhaps even more revered by its core fan tribe than Napalm Death. They have gathered a rabidly loyal following over the years, in large part due to how faithful they have stayed to their hardcore and thrash roots. Other incredible festival appearances have been at some of the major European metal and rock festivals, including an insanely powerful performance at Reload Festival. If you have listened to and enjoyed any music that is vaguely related to original hardcore with a twist of modern thrash, chances are it's been influenced by this US hardcore behemoth. You'll be wanting Agnostic Front tickets right away, and StubHub won't disappoint.
Back to Top
Epic events and incredible deals straight to your inbox.