Looking for

After The Burial

outside the UK?




Check out one of our international sites.

Take me there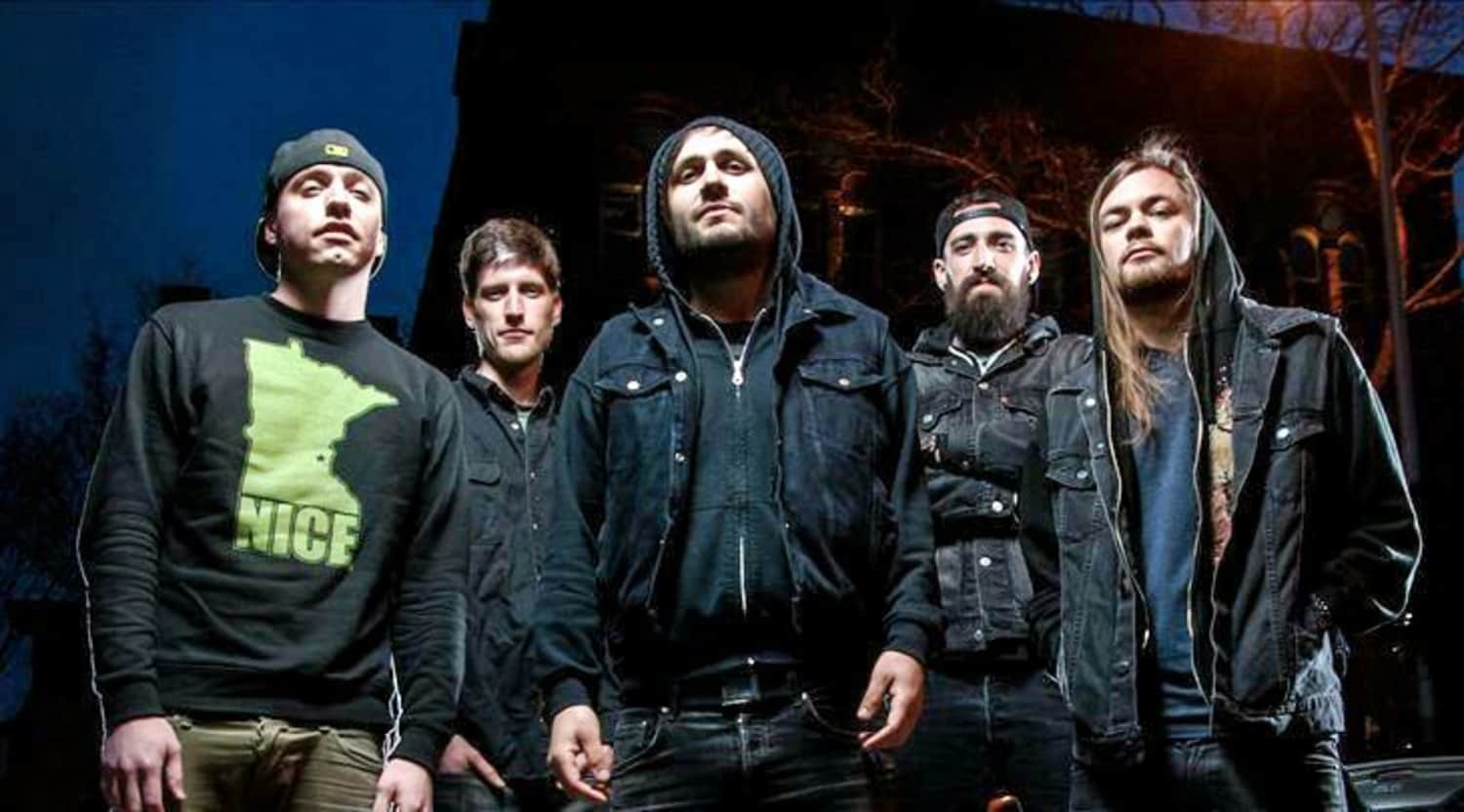 Rovi
After The Burial Tickets
After the Burial Give Fans All They Have
It's a good time to be a prog metal fan. Metal festivals are sprouting up left and right, with more venues and labels supporting the genre than any other time since its inception in the late '70s. Most important of all, there is a generation of bands who grew up with the influence of groups like Dream Theatre and Tool, and are now busy imprinting their own virtuosic touch on the established style. After The Burial is one of the scene's stalwarts, and seeing them live is a must for metal fans.
Schedule
After The Burial is a hard-working group that never really takes a break from gigging and recording. They're starting a major European tour shortly, and it will take them to cities including Paris, Milan, Budapest, Copenhagen, Frankfurt, Leipzig, Prague, and Warsaw. The band will start it all off with two dates in the United Kingdom, at Underworld in London and Sound Control in Manchester.
Trivia
After The Burial has been known to resort to unorthodox measures to fill musicians' spots in a pinch before gigs. They have recruited members by posting to hardcore online message boards dedicated to the Twin Cities scene. After their drummer left prior to recording their second album, they briefly replaced him with a drum machine before finding a new drummer. They have also filled in for each other on different instruments, with many members taking a turn at playing drums and singing; this is a band that knows how to adapt.
Band/Singer
After The Burial formed around four high school friends from the Twin Cities in Minnesota. The original band members were Nick Wellner, Trent Hafdahl, Justin Lowe, and Greg Erickson. Since 2004, the band's lineup has undergone numerous changes, with Lowe on rhythm guitar and Trent Hafdahl on lead guitar. Lowe and Hafdahl are the only remaining original members. The rest of the current lineup consists of Lerichard "Lee" Foral on bass guitar, Dan Carle playing drums, and Anthony Notarmasco on lead vocals.
Breakthrough
The band steadily gained steam in their first few years, with a major breakthrough occurring in 2008 when they opened for Suicide Silence, and again in 2009 when they went on a U.S. tour co-headlining with Veils of Maya. After The Burial began to break into the mainstream music scene with the release of their third album, "In Dreams", in 2010. The album charted, and they followed this success by touring with Winds of Plague in December of 2010.
Hit Albums
"In Dreams" was released by Sumerian Records and reached No. 12 on the US hard rock and No. 27 on the US indie charts. The band followed up with the dynamic album "Wolves Within", also released on Sumerian in 2013. It reached No. 9 on the hard rock charts and received rave reviews. Writing for the publication "Metal Injection", Greg Kennelty claimed that album combined the verve of their first self-released album with the polish of "In Dreams", praising it by writing: "There are so many great, memorable riffs on this record". 2013 also saw the release of their EP, "This is All We Have".
Show Experience
After The Burial provide an intense, awe-inspiring show. They rock out hard, bringing an awesomely loud sound to every venue they play. The group knows how to use a big venue's sound system to its max; if they're in a smaller venue, you can just about guarantee that the walls will be shaking by the middle of their set. After The Burial tickets are available for their upcoming venue gigs or their annual appearances at metal festivals and tours such as Warped Tour. They bring their intense energy and virtuosic shredding chops to every set they play.
Back to Top
Epic events and incredible deals straight to your inbox.