Looking for Adam Carolla outside the UK?
Check out one of our international sites.
Take me there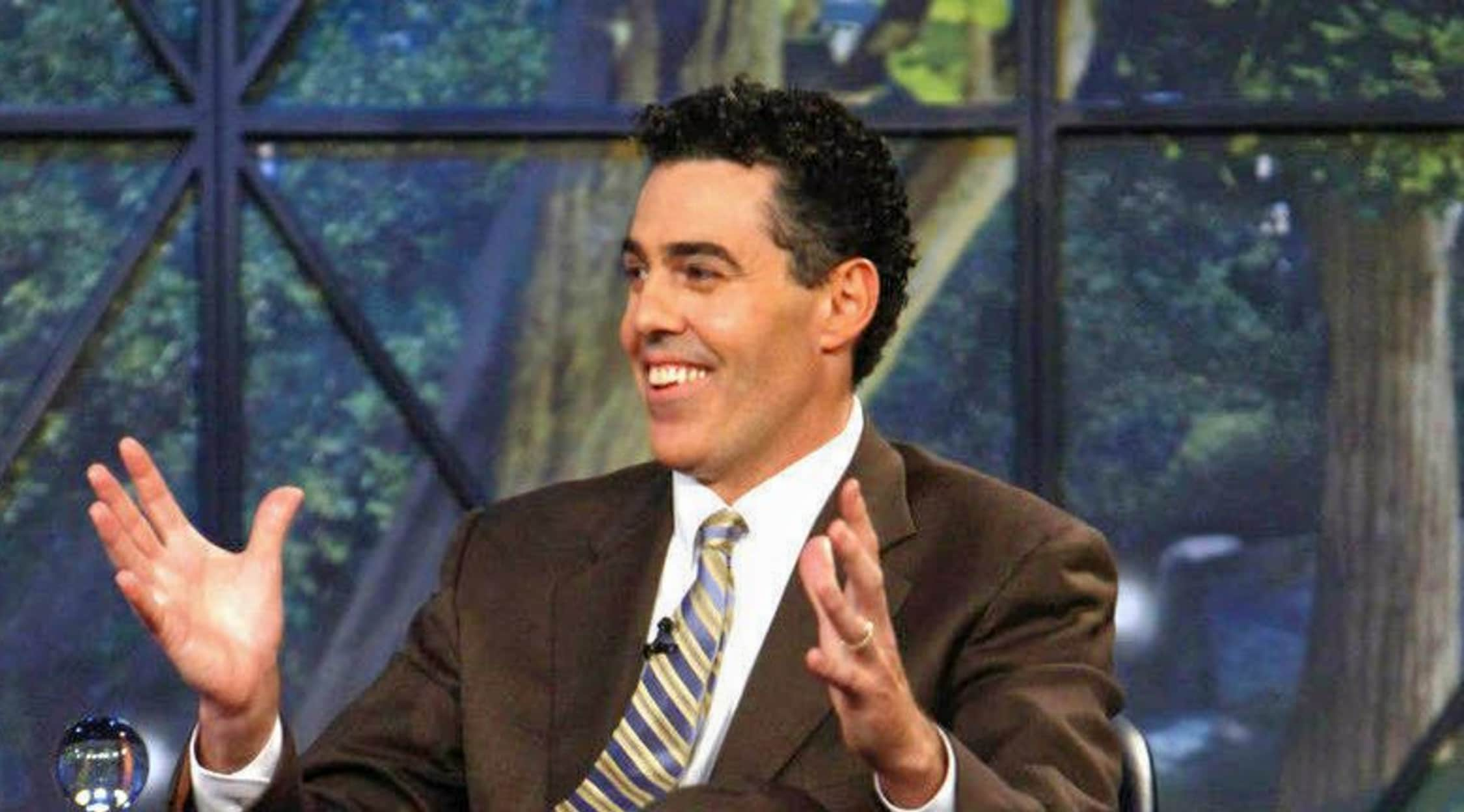 Rovi
Adam Carolla Tickets
Adam Carolla Tickets
Do you have friends or relatives who are disarmingly honest ― people who always say precisely what's on their mind? Well, comedian and broadcaster Adam Carolla has earned great fame and fortune by being just such an individual. If you listen to his daily podcast "The Adam Carolla Show" or go to a theatre to watch it being recorded, you might be amazed at how funny Adam can be when he discusses the often uncomfortable truths of life.
Plot
At the outset of a typical episode, Adam dives into an improvised monologue about current events, topical issues or whatever else happens to be on his mind that day. Afterwards, he will interview one or more celebrity guests in person or over the phone. Throughout an Adam Carolla podcast, which is free to download, you can also expect plenty of complaints about his life in Los Angeles. All of these routines are presented in Adam's plainspoken and winningly cranky style.
Schedule
Adam and his team enjoy taping in front of audiences. The crowds who gobble up Adam Carolla tickets inject extra energy into the performances, and their laughter is infectious. Thus, Adam Carolla and his group has been touring frequently. Among the places where they're slated to appear are the American Comedy Co. in San Diego, Stand Up Live in Phoenix, the Vic Theatre in Chicago and the Leicester Square Theatre in London.
Trivia
In 2011, Guinness World Records named "The Adam Carolla Show" the most downloaded podcast ever. That's a startling fact when you consider that Adam initially self-funded this programme, and the first episode was recorded in his office with no equipment other than his computer and a microphone.
Cast
"The Adam Carolla Show" has three primary stars. There's Adam, of course, while talk radio veterans "Bald" Bryan Bishop and Gina Grad serve as sidekicks and add commentary. Plus, Bryan supplies sound effects, and Gina reads the news. There are also several recurring and outrageous characters who are played by some of Adam's comedian friends.
Original Author
"The Adam Carolla Show" employs no writers. Instead, it pours forth from the mind of its host. Fortunately, Adam has an eclectic range of experiences from which to draw material. A Southern California native born in 1964, Adam worked a series of odd jobs until he got the chance to teach a local radio personality named Jimmy Kimmel how to box. His friendship with Jimmy helped him break into show business, and he would go on to co-host the radio programme "Loveline" from 1995 to 2005. That show asked people to call in with their romantic queries, and it spawned a TV version that lasted for a few years. Adam has also starred in raunchy Comedy Central shows as well as cable programmes that combined humour with useful information about cars and home repairs.
Producers
In addition to Adam, Mike Dawson produces "The Adam Carolla Show." Mike hails from San Francisco, and he runs an audio production and live events company called DawsAngeles.
Back to Top
Epic events and incredible deals straight to your inbox.