Looking for Adal Ramones outside the UK?
Check out one of our international sites.
Take me there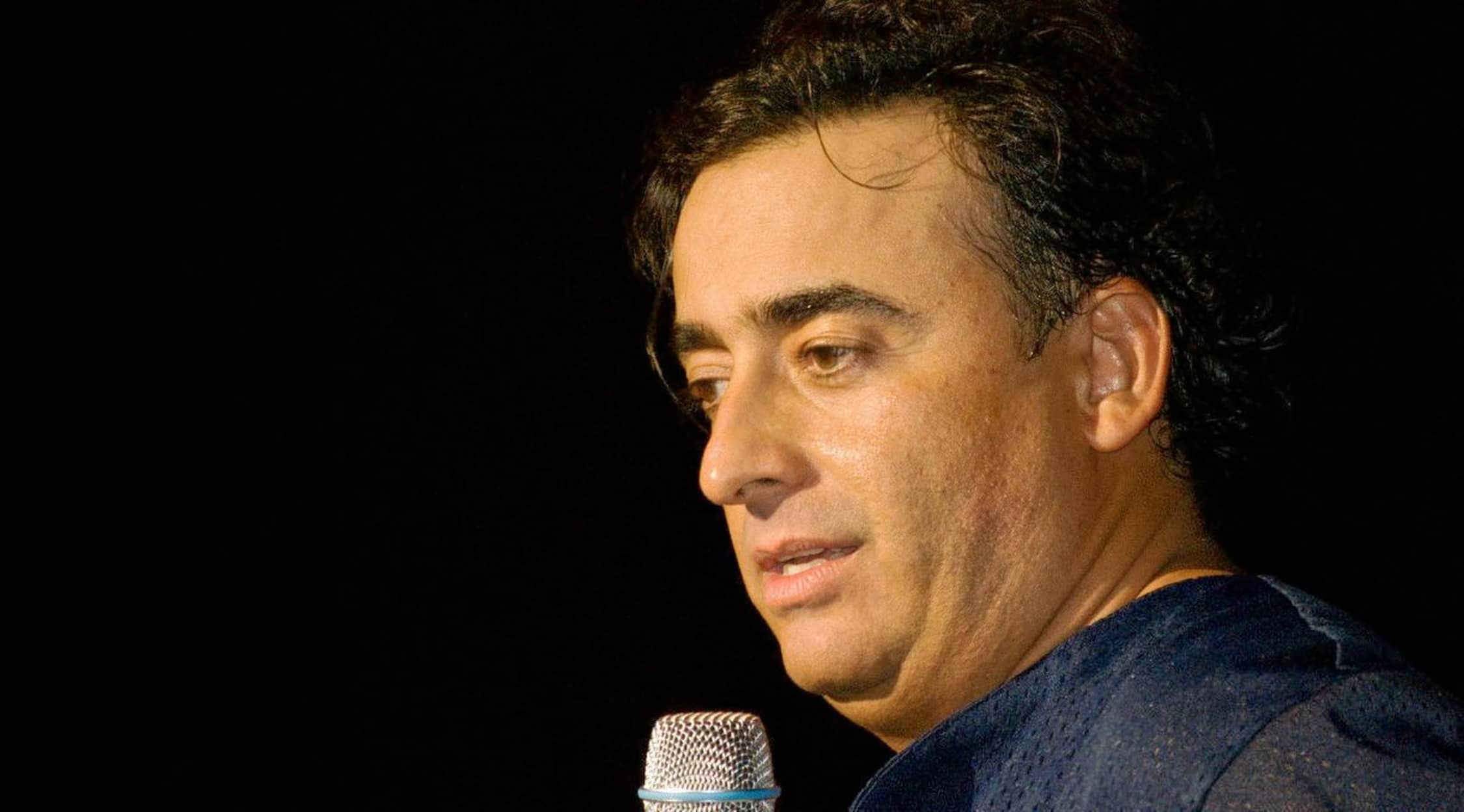 Alamy
Adal Ramones Tickets
Adal Ramones Plot
Has your life been lacking in the comedy department lately? Have things been dull around the work place and house? Well if you've been missing out on the many comedy shows that have been heading to your area and you're tired of spending your time trying to catch your favorite performers on the television, consider heading out to see a live show this weekend that's sure to have you on the edge of your seat! Log on to StubHub early so that you can see about picking up your tickets early to enjoy when the celebrated television personality Adal Ramones comes to deliver a live set on the stage next near you! As the host of the extremely popular Mexican variety show Otrol Rollo con Adal Ramones, Adal Ramones would become one of the most popular figures in Latin America, thanks to the show's syndication on the international network Univision.Using his knowledge of culture and human interactions to create scenarios that elicit the biggest response, Adal Ramones is celebrated for both his quick wit and his ability to try and push boundaries with his humor that were previously left untouched. Make sure that you get to have the best possible experience this weekend seeing an entertaining show on the stage by planning ahead and picking up your tickets early to enjoy Adal Ramones when he goes up to perform next near you!
Adal Ramones Schedule
For those fans of Adal Ramones that were hoping to get out of the house this weekend and into the House of Blues San Diego in beautiful San Diego, California to see him perform, know that you're going to need to secure your tickets early if you're serious about attending this show. That's because Adal Ramones is such a popular figure around the world, with fans flocking to the box office to get their tickets to see him perform. Don't miss out on your opportunity to enjoy all of the humor that Adal Ramones brings with him to the stage by logging on to StubHub and picking up the tickets you need so that you and your friends can get in on this show! Get your tickets today!
Adal Ramones Cast
From his time as the host of the popular television show Otro Rollo con Adal Ramones, Adal Ramones has had the opportunity to rub elbows with such talented performers from the world of Mexican entertainment as Yordi Rosado, Mauricio Castillo, Abel Membrillo, Jorge Alejandro, Manola Diez, Eddy Vargas, Yuliana Peniche, Samia Bracamonte, Luis Orozco, Tamara Vargas, Eduardo España, Benji, Luigi, Roxana Castellanos, Gabriela Platas, Alejandra Guzman, Jaime Maussan, Carlos Trejo, Consuelo Duval, Omar Chaparro, Reyli, Eugenio Derbez, Kalimba, Brian Amadeus Moderatto, Xavi Moderatto, German Ortega, Ana Layevska, Vicente Fox, Ricky Martin, Julieta Venegas, Elohim Corona, Roy Corona, Jorge Kahwagi, Mick Marcy, Manuel Mijares, Aleks Syntek, Ashley Perez, Ari Borovoy, and more! Otro Rollo con Adal Ramones gave Adal Ramones the opportunity not just to play around with his own comedy, but to play with the sense of humor that was being displayed on Mexican television prior to his arrival. The impact that Adal Ramones has had on the world of comedy in his native country is clear just from seeing the many fans that make it a point to turn up at his every performance, so if you were hoping to get a glimpse of Adal Ramones on the stage when he brings his next comedy set to a stage near you, make sure you pick up your tickets early through StubHub!
Adal Ramones Author
The world of comedy is constantly bringing new figures and players to the stage for the audience to sort out. No matter how well-written a joke is, if it's delivery is off and falls flat with the crowd, there's no indication that it's a good joke. That's why comedians work so hard to test cues from the audience to see if a comedy set will go over well with the crowd in attendance. So if you were hoping to see just such a show to make you bust a gut with laughter this weekend, make sure that you head out of the house this weekend and log on to StubHub to get your tickets to see Adal Ramones when he graces the stage for his next performance near you! The culture of comedy is something that varies from city to city and country to country, but once in a while a figure comes along that breaks down all barriers and manages to catch everyone's attention with their hilarious antics. Just such a person is Adal Ramones, the hilarious comedian and host of the popular television show Otro Rollo con Adal Ramones! With his popular television show, he was able to use his presence to grace television sets not just in Mexico, but around the world as his program was syndicated on Univision. This hilarious figure is incredibly well known in Latin America and is just catching on with fans in the United States, so if you haven't yet had the chance to see or hear one of Adal Ramone's sets on the stage, make sure you head out to see what he's been working on lately! Though he's working on an autobiography to give his fans more information and back story on his life, it hasn't been released yet, so make sure that you fulfill your hope of seeing Adal Ramones on the stage by picking up your tickets to see him through StubHub early. If you wait too long, his show is sure to be sold out, so make your moves as soon as you have the chance!
Adal Ramones Trivia
Q: When was popular comedian and television show host Adal Ramones born?A: The popular comedian and television show host Adal Ramones was born on December 3, 1961.
Q: Where was popular comedian and television show host Adal Ramones born?A: The popular comedian and television show host Adal Ramones was born in Monterrey, Nuevo Leon, Mexico.
Back to Top
Epic events and incredible deals straight to your inbox.