Looking for Aaron Watson outside the UK?
Check out one of our international sites.
Take me there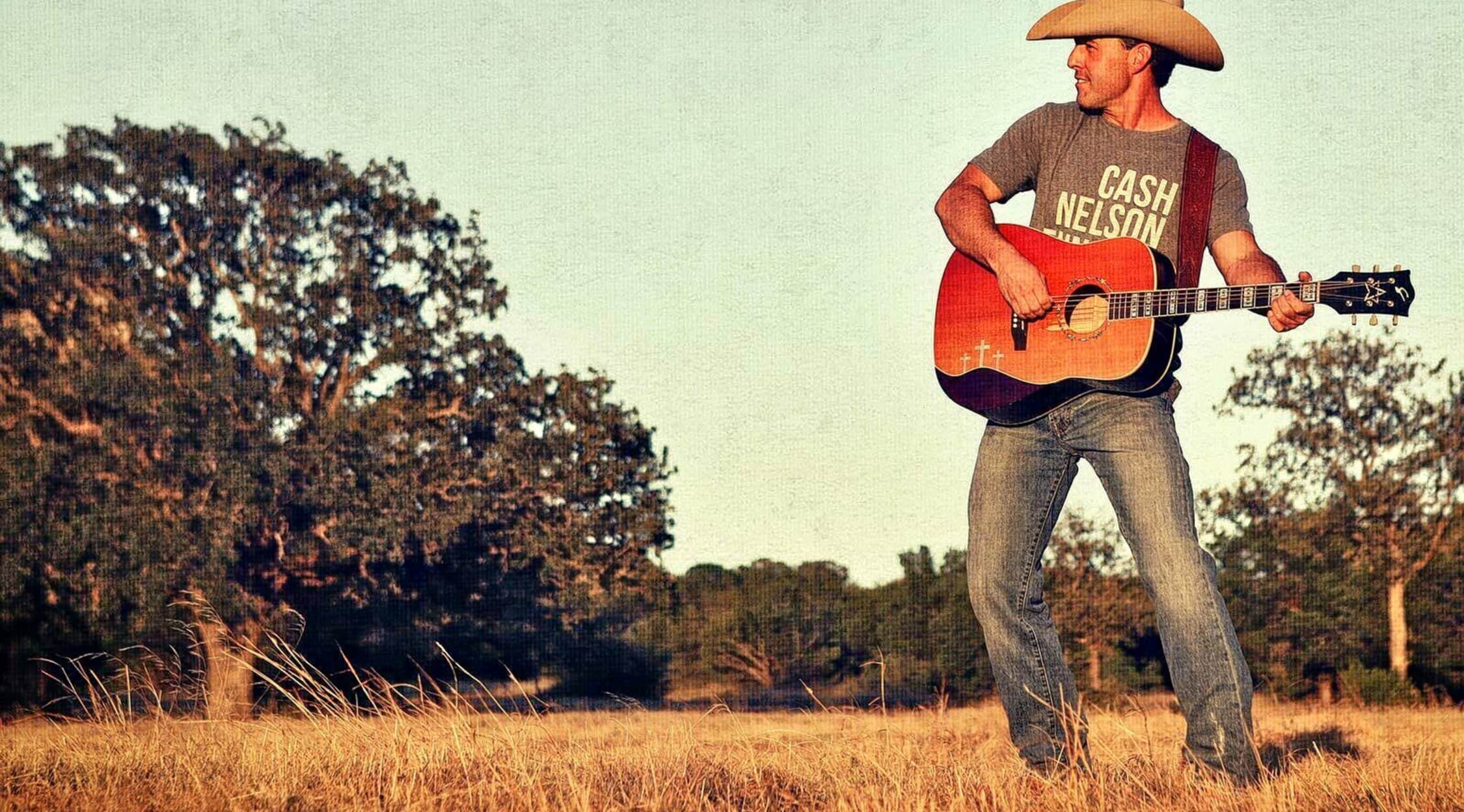 Rovi
Aaron Watson Tickets
Aaron Watson Tickets
First debuting in 1999 with the album Aaron Watson - Singer/Songwriter, country musician Aaron Watson didn't receive airplay until his third studio album, Shutupanddance, was released in 2002. In 2015, Watson made history when his album The Underdog debuted in the No. 1 spot on the Billboard Top Country Albums chart, becoming the first independent male country artist to outsell artists from major labels on the chart. With 14 albums to his name, Aaron Watson continues to pick up steam. He received his first top-ten hit, "Outta Style," in 2015, reaching No. 10 on the Billboard Country Airplay chart. In 2019, he released Red Bandana and is touring the country promoting the album and its lead single, "Kiss That Girl Goodbye."
The Texas Everyman
Born James Aaron Watson in Amarillo, Texas, in 1977, Watson began playing the guitar in college while he attended Abilene Christian University. Influenced by classic gospel hymns and famous country artists like Willie Nelson, George Jones and Merle Haggard, Watson released his debut album in 1999. Willie Nelson appeared on the song "The Honky Tonk Kid" from Watson's 2004 album of the same name. When writing his music, Watson doesn't feel pressured to conform to expected norms, choosing instead to compose what he wants to play for himself and his fans. He considers himself an "everyman," and as an example of his down-to-earth persona, Watson gets up early to write his songs on a $50 pawn shop guitar he purchased more than 20 years ago.
Where can I buy Aaron Watson tickets?
Get your tickets at StubHub, the world's largest ticket marketplace. When you buy or sell Aaron Watson tickets at StubHub, every order is backed by its 100% FanProtect guarantee, meaning your transactions are safe and secure when you purchase from your computer or mobile device.
Where can I attend an Aaron Watson concert near me?
Aaron Watson will be performing concerts across the United States as he promotes his new album. Catch him live at venues such as Ford Park in Beaumont, Texas, the Colorado State Fair in Pueblo, Colo., The District in Sioux Falls, SD, and the Rialto Theatre in Tucson, Ariz.
Which songs might I hear at an Aaron Watson concert?
While at an Aaron Watson concert, you're likely to enjoy songs such as "These Old Boots Have Roots," "Outta Style," "Getaway Truck," "Kiss That Girl Goodbye," "Real Good Time," "Run Wild Horses," "July in Cheyenne," "Raise Your Bottle" and "That Look," which is a song that Watson wrote for his wife.
Who are the members of Aaron Watson's band?
Aaron Watson's band members are collectively called The Orphans of the Brazos. They appear on the CD/DVD combo Live at the Texas Hall of Fame. A few current and former members are Eric Andrews on fiddle, Jason Lema on guitar and mandolin, Jim Novack on steel guitar, Toby Cushing on bass and Rodney Riordan on drums.
Does Aaron Watson have a live album?
If you want to get a taste of the Aaron Watson concert experience, you can listen to one of his two live albums: 2005's Live at the Texas Hall of Fame or 2009's Deep in the Heart of Texas: Aaron Watson Live. The former album was recorded at the Hall of Fame in Bryan, Texas, with a crowd of over 2,000 people and features 19 tracks. The latter is a CD/DVD combo with 22 tracks.
Which artists are similar to Aaron Watson?
Fans of Aaron Watson may also enjoy music by other country music artists such as Eli Young Band, Wade Bowen and Josh Abbott Band.
Back to Top
Epic events and incredible deals straight to your inbox.