Looking for A Wilhelm Scream outside the UK?
Check out one of our international sites.
Take me there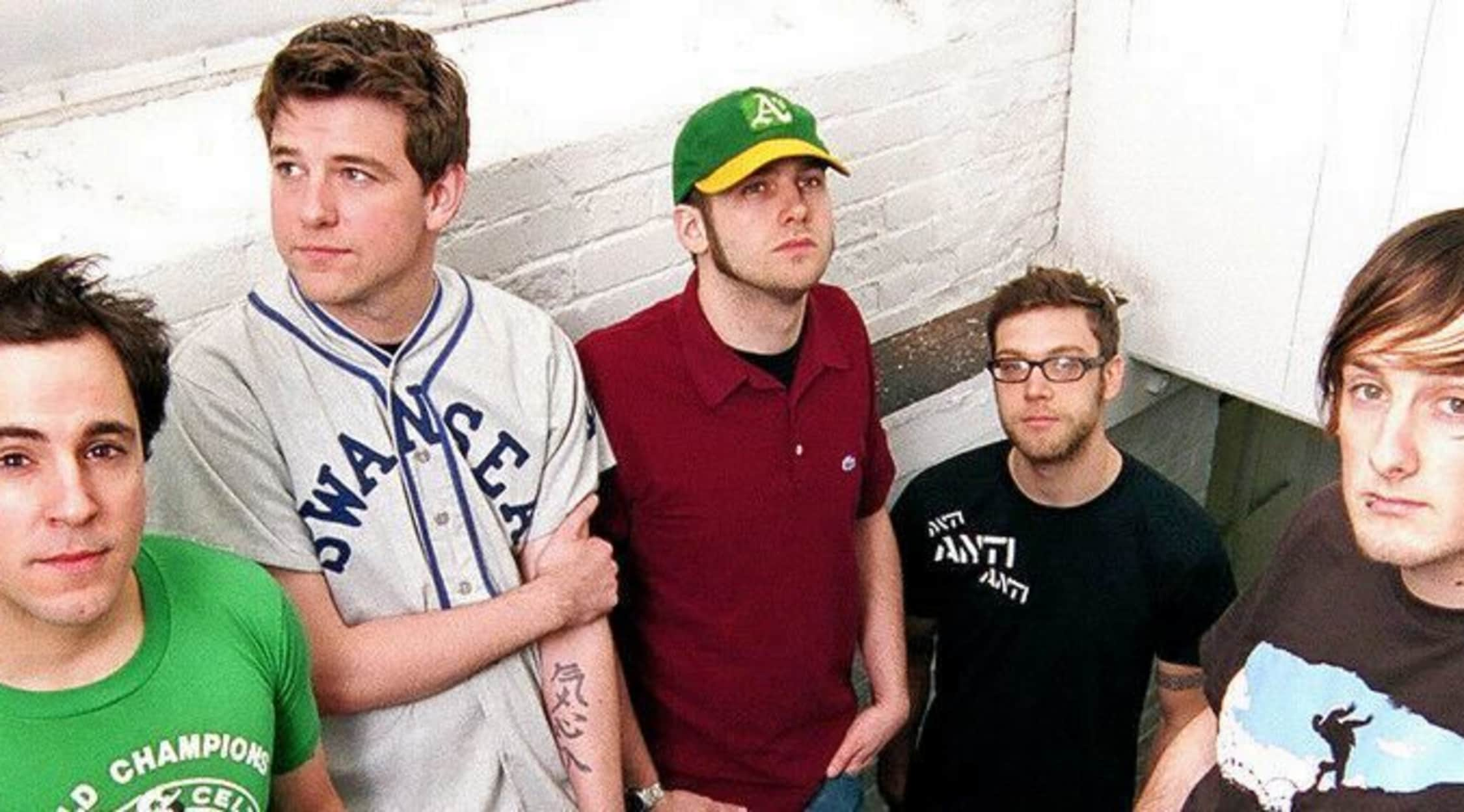 Rovi
A Wilhelm Scream Tickets
"
A Wilhelm Scream Tickets
With nine past and present members, and four different names, A Wilhelm Scream has undoubtedly progressed as a band since their evolution began in the early '90s. Long-time fans will also notice their sound has progressed, and this means A Wilhelm Scream has fans of several genres ranging from skate punk to melodic hardcore.
Schedule
Those who want A Wilhelm Scream tickets don't have to travel far since the band loves globetrotting. They call America home, so they've left their mark on venues such as New York's Irving Plaza, Detroit's St. Andrew's Hall and Salt Lake City's In The Venue. They've also travelled across the world to play Australian shows at the Evelyn Hotel in Fitzroy and Newtown Social Club in Newtown. Stops in the United Kingdom have included Sin City in Swansea and Guildhall in Gloucester.
Trivia
A Wilhelm Scream takes their name from the famous movie stock sound, the Wilhelm scream. This scream can be heard in over 300 movies and has been in use since 1951. They didn't settle on this name until the 2001 release of "Benefits of Thinking Loud," and they'd changed their name several times before this.
Band/Singer
Bassist Jonathan Teves, guitarist John Carvalho and drummer Trevor Reilly formed Adam's Crack in 1993, but it was only a year later when Carvalho and Reilly started a side project with vocalist Nuno Pereira. Remnants from these two bands would eventually form Koen, with Mat Demelo added on the trumpet and drums. As members came and went, the band would again change their name to Smackin' Isaiah. Nicholas Angelini was brought in on the drums during this time, and the band would get on with Tank Records to release an album. A few other label changes would occur, and the current lineup of A Wilhelm Scream consists of Pereira, Angelini and Reilly alongside Mike Supina on guitar and Brian J. Robinson on bass.
Breakthrough
Although their 1999 album, "The Way to a Girl's Heart Is Through Her Boyfriend's Stomach," was eventually reissued due to its popularity, it cannot be said that it was their breakthrough album. Even 2001's "Benefits of Thinking Out Loud," which was reissued twice, may not have been their real breakout moment. The 2004 release of "Mute Print," though, really got them noticed after receiving a perfect rating from Europunk.net and rave reviews from Punknews.org. Their albums have only increased in popularity since that time.
Hit Albums
With at least six albums under their belts, albeit under different names, A Wilhelm Scream has no shortage of hit albums. "Benefits of Thinking Out Loud" and "Mute Print" were obviously very popular, but 2005's "Ruiner" attained critical acclaim as well and even received a perfect rating from Alternative Press. Career Suicide (2007) would follow in its tracks and receive positive reviews from fans and critics, and it was even voted by readers of Punknews.org as the best album of 2007. "Partycrasher" (2013) would follow in its wake and receive similar positive reviews.
Show Experience
Those with A Wilhelm Scream tickets are in for nearly an hour of non-stop energy. Yes, fans are jumping around during each song, and the end of every song results in fans throwing up their "rock horns." Hard riffs are enough to keep even the most stationary rocker jumping around, and those adventurous enough to make their way up front run the risk of getting surrounded by a mosh pit. These shows aren't for the faint of heart, but for rock fans everywhere, A Wilhelm Scream is a band not to be missed live.

"
Back to Top
Epic events and incredible deals straight to your inbox.