Looking for A.C.E outside the UK?
Check out one of our international sites.
Take me there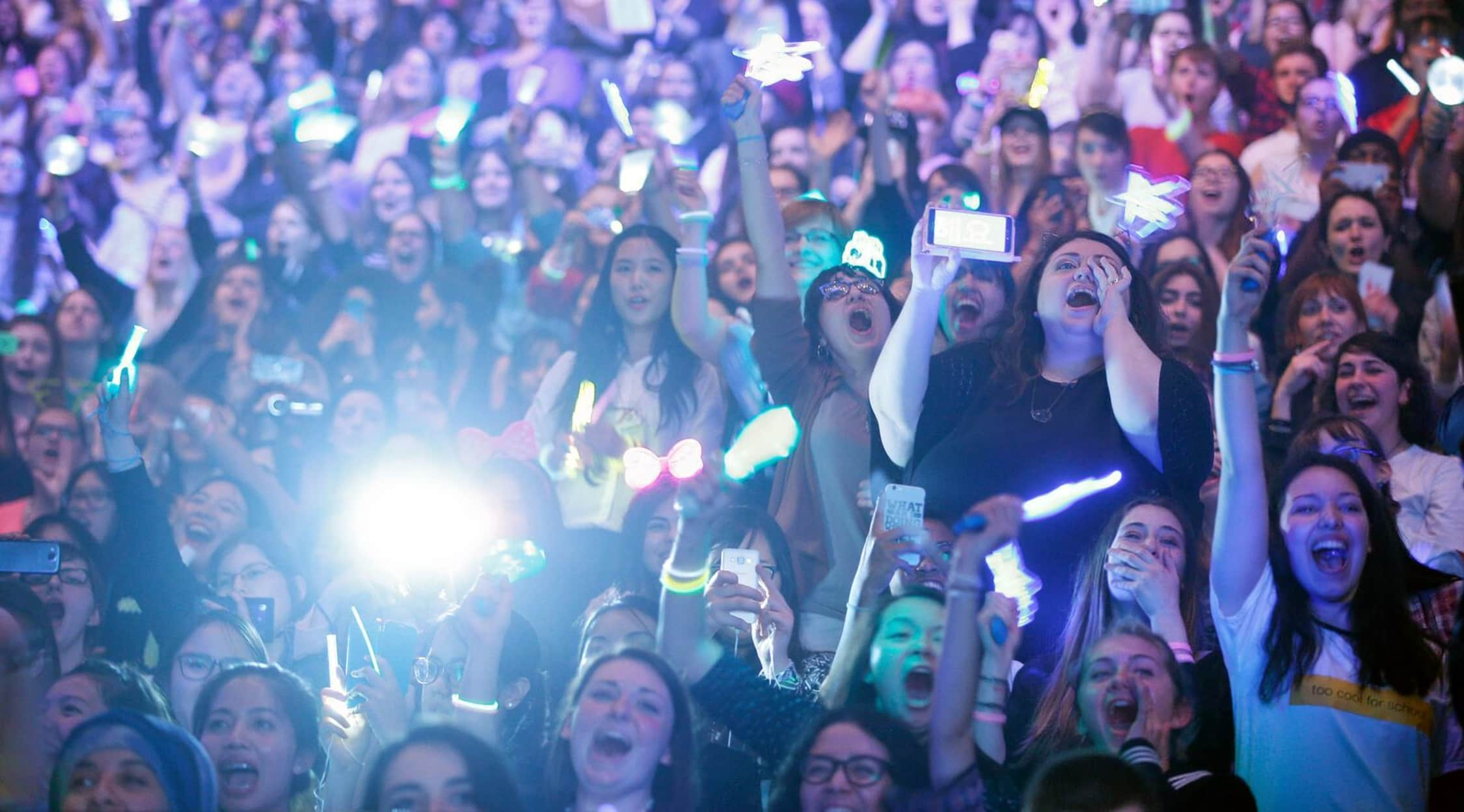 Getty RM
A.C.E Tickets
A.C.E is a stand-out, still-rising band
One of the youngest bands to have emerged on the K-pop scene, A.C.E. is wildly popular despite having only begun to release music in 2017. The boy group is known for their catchy melodies, energetic dance routines, and commitment to breaking gender stereotypes - a common thing in South Korean pop, but one they're taking to the next level. Experience a breathtaking show with A.C.E. tickets: buy or sell yours on StubHub now.
Meet the new kings of K-pop: A.C.E.
Formed in 2017 by the Beat Interactive label, A.C.E. rose quickly through the ranks of K-pop to become one of the best-regarded new bands out there. Their debut single, 'Cactus', was dropped in May 2017 and received positive reviews for its hardstyle sound - though the band did create some controversy by wearing hotpants in their music video and performances. This, it turned out, is an essential part of their style: known for their fashion-forward choices, regular use of makeup, and determination to confront gender stereotypes, they take the image-conscious character of the typical Korean boy band far beyond anything we've ever seen. After a small backlash from the public, A.C.E. seemed to settle into their role and are now wildly popular across their home country and even beyond. An A.C.E. world tour was announced for 2019, an unusually short time after the band's formation and doubly impressive given the fact that Chan had left the line up in 2018. It's testament to their love of performing and strong international appeal that A.C.E. tickets are now in demand all over the world.
Dance the night away to upbeat, catchy tunes
While the band has certainly shown that they are performance aces, the meaning of A.C.E. is actually 'Adventure Calling Emotions'. True to this, the band has adventured through different musical genres including classic K-pop, R&B, hip hop, and EDM, and has consistently wowed their audience with their high-impact, meticulously choreographed dance routines. With vocalists and rappers in the line up, they're able to produce a powerful sound, and you can expect those impressive dance numbers as well as eye-popping light and visual effects to accompany any A.C.E. concert. Although they started out covering songs by other well-known Korean boy bands like BTS and BLACKPINK, they have determinedly carved their own niche and stand out clearly from EXO, Big Bang, Shinee, and their other contemporaries. Watch these boys doing their own thing and feel your feet move of their own accord to their endlessly catchy hits - to have the opportunity of seeing them live, simply buy or sell your A.C.E. tickets on StubHub now.
Back to Top
Epic events and incredible deals straight to your inbox.