Looking for 30 Seconds to Mars outside the UK?
Check out one of our international sites.
Take me there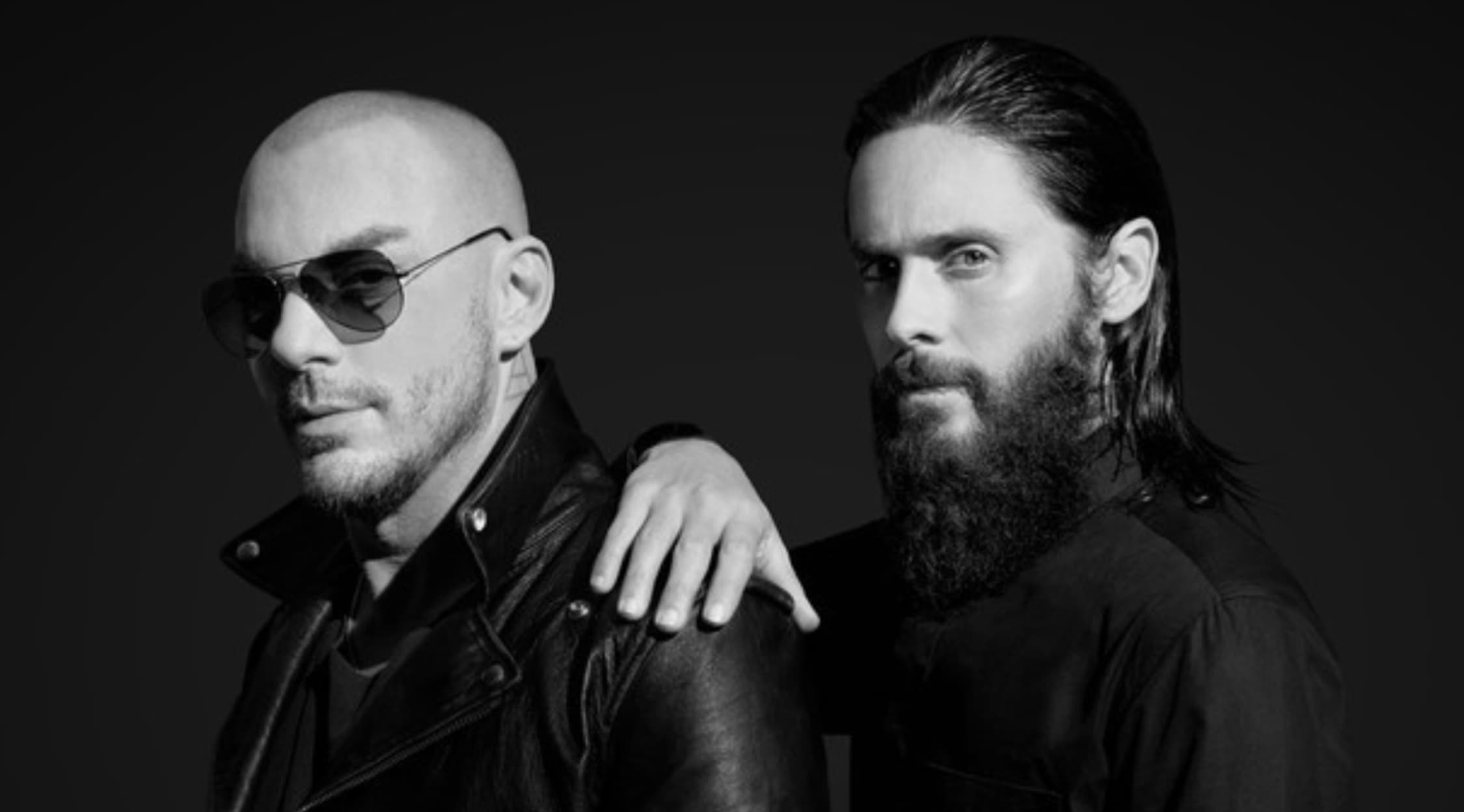 30 Seconds to Mars Tickets
30 Seconds to Mars: alt-rock trio announce huge 2018 European tour, including five UK dates
Boasting a catalogue of bombastic, psych-tinged hard rock songs, Los Angeles trio 30 Seconds to Mars have garnered a reputation for their over-the-top stage shows and back-breaking dedication to touring. Coupling an edgy public persona with rhapsodic songs whose lyrics span realms both spiritual and out-of-this-world, the American threesome are one of the alt-rock circuit's most popular offerings.
The tour-aholics – who have a place in the Guinness Book of World Records for Longest Concert tour – have announced another mammoth set of dates across Europe, with a crammed schedule of 29 dates in 17 different countries from March to May 2018.
Five of those dates are in the UK, with 30 Seconds to Mars tickets for shows in Cardiff, Manchester, Glasgow, Birmingham and London available at StubHub UK.
30 Seconds to Mars: fifth album and touring with Muse
Fronted by teen heartthrob and My So-Called Life star Jared Leto, genre-benders 30 Seconds to Mars also consists of brother Shannon Leto on drums and Tomo Milicevic on lead guitar. What started as a modest family project was eventually aggrandised into something of a modern rock phenomenon, with the brothers rotating through a selection of bandmates before settling on their current lineup.
Along the way, the Letos and their musical cohorts have crafted a discography of spectacularly theatrical songs; with their themes touching upon apocalyptic, technological, spiritual and philosophical topics with hard rock panache. Despite the celebrity cache afforded by its lead singer, the three-piece is insistent that music, not fame-mongering, is at the heart of their creative exercise. Leto is reticent to use his status to promote the band, focusing his energies instead on honing an ever-evolving metal-influenced sound. Steadily climbing the charts with each new release, 2009's This is War saw the band reach the upper echelons of the Billboard 200 chart and earn plaudits for producing a work of anthemic, epic proportions.
Third studio album Love, Lust, Faith and Dreams (2013) was hailed by many critics as the band's best work yet, with the album's debut single "Up in the Air" being launched In partnership with NASA aboard the Dragon spacecraft on SpaceX CRS-2 and sending the first ever commercial copy of music into space on 1 March 2013.
The group toured North America with Muse and PVRIS from May to September 2017 and released "Walk on Water" – the lead single from the band's upcoming fifth album – in August. The band will embark on a huge tour of their own in 2018, and with the new album expected to drop any time in the near future, those with 30 Seconds to Mars tickets are likely to be among the first to see the new material live.
Similar artists to 30 Seconds to Mars
After buying 30 Seconds to Mars tickets at StubHub UK, why not check out listings for some similar artists? Pop-punk rockers All Time Low have announced their biggest UK concert tour yet for March 2018, while Welsh veterans Feeder also hit the road in 2018 to support the release of their greatest hits.
Back to Top
Epic events and incredible deals straight to your inbox.