Looking for 3 Inches of Blood outside the UK?
Check out one of our international sites.
Take me there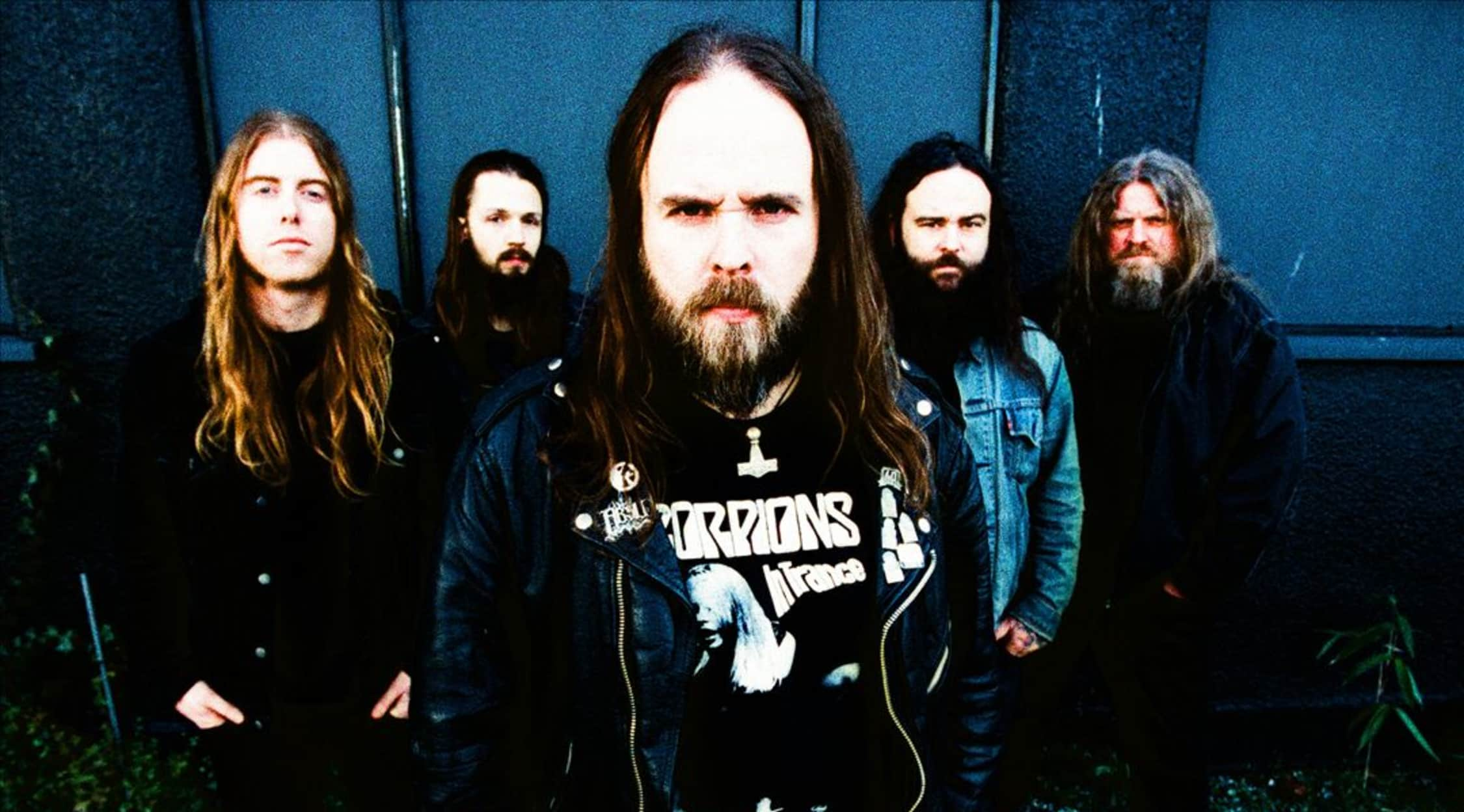 Rovi
3 Inches of Blood Tickets
3 Inches of Blood – The 2015 Tour
Don't miss 3 Inches of Blood when they perform their very last show at the Commodore Ballroom in Vancouver, BC on November 7! This classic Canadian metal group will be disbanding after this concert, so don't miss out! Get your tickets today.
About 3 Inches of Blood
Canadian six-piece 3 Inches of Blood is based in Vancouver and consists of Cam Pipes on clean vocals, Jamie Hooper on shrieked vocals, Sunny Dhak on lead guitar, Bobby Froese on rhythm guitar, Rich Trawick on bass, and Geoff Trawick on drums. A throwback to the youthful '80s heyday of heavy metal, the group's material is comprised of solos accelerated to thrash metal speed and galloping riffs a la Iron Maiden, finished off with lyrics and titles a la Dungeons & Dragons, such as "Ride Darkhorse, Ride" and "Destroy the Orcs". The five-song debut EP from 2000 would quickly sell out on the group's home turf, leading to the following year's debut LP, Battlecry Under a Winter Sun, which would initially only see a limited Canadian release. Soon, however, it had made its way across the border and over the oceans due to enthusiastic word of mouth in metal's underground scene, as well as to the group's tireless touring. This traction would lead to a new record deal with the legendary Roadrunner Records label. After a lineup change that brought on drummer Matt Wood and bassist Brian Redman, 3 Inches of Blood released their sophomore album in 2004, Advance and Vanquish. Soon after, guitarists Dhak and Froese left the group and were replaced by Shane Clark and Justin Hagberg. They gradually worked their way to rebuilding the perfect '80s metal monster with their 2007 album, Fire Up the Blades, before the last remaining founding member Jamie Hooper left the group the following year. His shrieking duties were picked up by Hagberg, and the group carried on their mission of metallic glory, issuing Here Waits Thy Doom in 2009 and Long Live Heavy Metal in 2012, both with Century Media.
Previous Hits
2007's Fire Up the Blades would be 3 Inches of Blood's first album to chart, making it onto the Billboard 200 at number 147. Here, you get the sense that if the musicians could somehow make friends with Dr. Emmett Brown and get a vintage DeLorean and a Flux Capacitor, they would head straight back to the '80s. After all, their previous material had sounded like straight scions of the metal of that decade – Slayer, Judas Priest, Iron Maiden, King Diamond, etc. – and they have worked their way even closer to recreating a perfect beast of '80s metal with their 2007 album, Fire Up the Blades. Joey Jordison of Slipknot produced this record, which sounds like a combination of all of the band's aforementioned inspirations (with the extra addition of Rob Halford-style shrieking vocals – think "Painkiller" and "The Sentinel"), as demonstrated by thrashers such as "Demon's Blade", "Trial of Champions", and "Night Marauders". If you're in search of sonic experimentation and a reasonable amount of variety, you're looking in the wrong place – this is pretty much a thrash fest from start to finish. The only thing that is album is missing is the right undead mascot on its cover, a la Vic Rattlehead or Eddie.
2009's Here Waits Thy Doom would be a number eight Heatseeker. Longtime fans will notice that the group's steroid-pumped reincarnations of the Priest/Maiden dual-harmony rush ("All of Them Witches", "Fierce Defender", "Silent Killer") and typically thrashing war cries ("Execution Tank", "Call of the Hammer", "Battles and Brotherhood") are now seceding to a growing number of songs steeped in a more rock-based, traditional compositional approach ("Snake Fighter", "Rock in Hell"). This movement had already been foreshadowed on the band's previous release, but no one could have predicted such an extreme departure; "Preacher's Daughter" is almost bluesy, marrying unusually realistic lyrics and an atypically deliberate tempo that gradually builds to, of all things, a singalong anthemic chorus. Clearly, the band is rolling with the changes and working to evolve their style, but thankfully all of their familiar sonic trademarks appear aplenty with the same power and poise. And, though there are a number of other talented bands vying for the same thrilling retro-metal turf (Black Cobra, Skeletonwitch, etc.) 3 Inches of Blood will always hold a certain advantage as long as their chariot is helmed by gladiator Cam Pipes, with his still unchallenged Udo Dirkschneider-meets-Rob Halford vocals.
2012's Long Live Heavy Metal would make it to number 19 on the Top Hard Rock Albums chart. On this release, the group continues their quest for pure and perfect metal. Paying tribute to the headlong aggression of groups like Judas Priest and Iron Maiden, these Canadian beasts of metal pay homage to the classic metal bands of days gone by with such loving craftsmanship and precision that it's hard to remember you're not really listening to a record from the '70s. Most of the credit for this sound goes to Pipes, whose sky-high wailing immediately transports the listener to a time when studded leather bracelets and sleeveless shirts reigned without a trace of irony. As the genre of metal expands and groups keep exploring the most extreme reaches of this territory, it sometimes feels as though metal is now more of an academic project than the pure, sonic defiance of its origins. While growth and change are almost always positive, it's nice to have a record like Long Live Heavy Metal to make metalheads step back and reflect about the birth of this genre.
Trivia
In June of 2015, 3 Inches of Blood announced they will be disbanding after one last show to be held in their hometown of Vancouver at the Commodore Ballroom in November.
The 3 Inches of Blood Concert Experience
After an amazing 15 year run, 3 Inches of Blood will be bringing their musical career to a close with one final show in their hometown of Vancouver. Whether they are playing their earliest classics like "Deadly Sinners" or some of their new, rock-inflected material from Here Waits Thy Doom, 3 Inches of Blood's last show will be an experience you don't want to miss!
Back to Top
Epic events and incredible deals straight to your inbox.