Looking for 16 Candles outside the UK?
Check out one of our international sites.
Take me there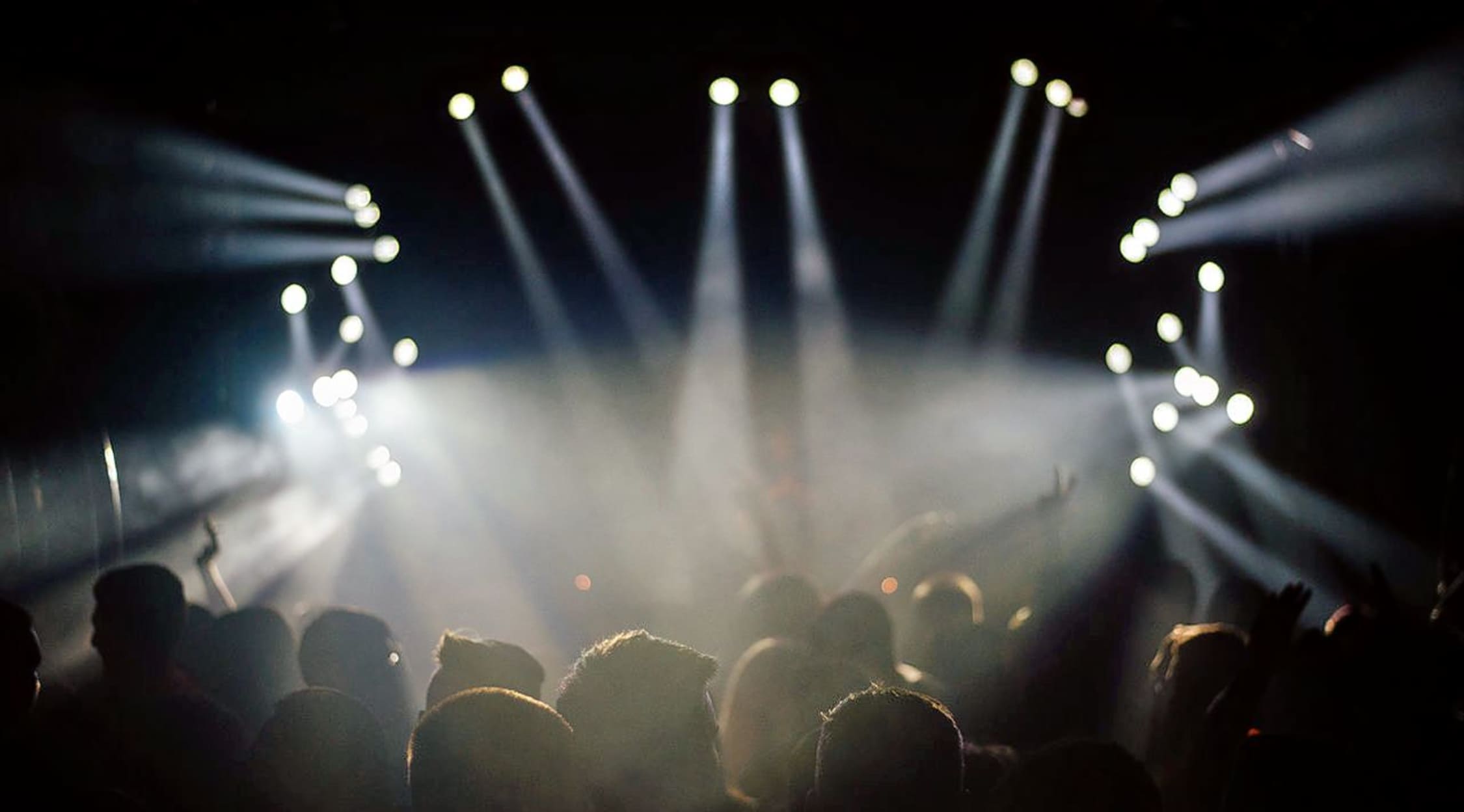 Stocksy
16 Candles Tickets
16 Candles Concert Schedule
You already know about the classic movie Sixteen Candles, but do you know about the wildly fun band Sixteen Candles? This talented troupe of five musicians and vocalists brings the best of the '80s to stages around the country, and you definitely won't want to miss the opportunity to rock out to hits like "Video Killed the Radio Star" or "With or Without You". Get ready to relive the best music of the '80s, because that's exactly what a Sixteen Candles concert is for! Gather your friends and get ready to dance and sing the night away, because Sixteen Candles will keep you entertained from the moment they step out on stage until the moment of their final '80s encore!
Do you frequently reminisce about the '80s and start humming your favorite Cyndi Lauper tunes or your favorite Duran Duran hits? Then you definitely don't want to miss out on an upcoming Sixteen Candles concert. This February and March, Sixteen Candles has a handful of exciting shows that will definitely be the talk of the town. This creative and energetic '80s tribute act will be performing at the House of Blues in Chicago, at the Vogue Theatre in Indianapolis, and at The Fuel Room at Austin's Saloon and Eatery in Libertyville. These shows appeal to all ages and every type of music lover, so grab your music-loving friends and check out StubHub right now. Thanks to StubHub, you can snag your Sixteen Candles tickets in just a few quick minutes! You can also sign up for event alerts so that you will be notified when Sixteen Candles schedules another show in your area! If you want to indulge in some awesome '80s tunes, rely on StubHub for your Sixteen Candles tickets!
16 Candles Background
Sixteen Candles is one of the most iconic films from the '80s, so it was only fitting that this '80s tribute band took the same name. This fun-loving group first formed in 2003, and they have been bringing '80s classics to the stage ever since! Sixteen Candles has developed a wildly enthusiastic fan base over the years, because anybody who sees them in concert can't help but fawn over the fantastic live performances. This five-piece pays great attention to detail to give you one of the most fun and authentic '80s shows around, blending the modern with the favorite tunes of the '80s. At every Sixteen Candles show, the musicians ignite a feeling of excitement and energy in the audience, and dance parties always ensue. At a Sixteen Candles show, you can expect the band to encourage plenty of dancing and drinking so that you have one incredible night!
A night with Sixteen Candles may at first seem like a time warp, as you will finally get to sing and dance along to your favorite '80s classics as they are performed live. Each one of the band members has a deep love for '80s music, and they bring this passion to the stage each time they perform. Adam, Chris, Danny, Dave, and Scott have been wowing fans with great renditions of '80s hits for over a decade, and now they might be heading to a venue near you! Don't miss out on this knockout concert experience and grab your tickets right here on StubHub before it's too late! Make sure to recruit your friends too, because no '80s dance party is complete without your favorite friends at your side! Check out StubHub's ticket selection today!
The Best in '80s Music
So what can you expect to hear at a Sixteen Candles show? The answer is simple—the very best hits of the '80s! Some of the songs you might hear at a Sixteen Candles show include "Livin' on a Prayer" by Bon Jovi, "Pour Some Sugar On Me" by Def Leppard, "Billie Jean" by Michael Jackson, "Hungry Like the Wolf" by Duran Duran, "Like a Virgin" by Madonna, "Walk This Way" by Run-MDC, "You Shook Me All Night Long" by AC/DC, and "With Or Without You" by U2.
There is no shortage of phenomenal songs from the '80s, so make sure that you have your tickets to catch an upcoming Sixteen Candles show! Check out StubHub today!
Trivia
Sixteen Candles has been featured in media publications like the New York Post and People Magazine.
The Experience
Come celebrate one of the favorite decades for music with Sixteen Candles! So many timeless hits came out of the '80s, and now you have the chance to indulge in some of the best rock hits and pop hits from this beloved decade. To secure your tickets to an upcoming Sixteen Candles show, all you have to do is check out StubHub as soon as possible. You definitely shouldn't miss out on this rip-roaring live show, so grab your tickets on StubHub before it's too late!
Back to Top
Epic events and incredible deals straight to your inbox.