Looking for

The Chats

outside the UK?




Check out one of our international sites.

Take me there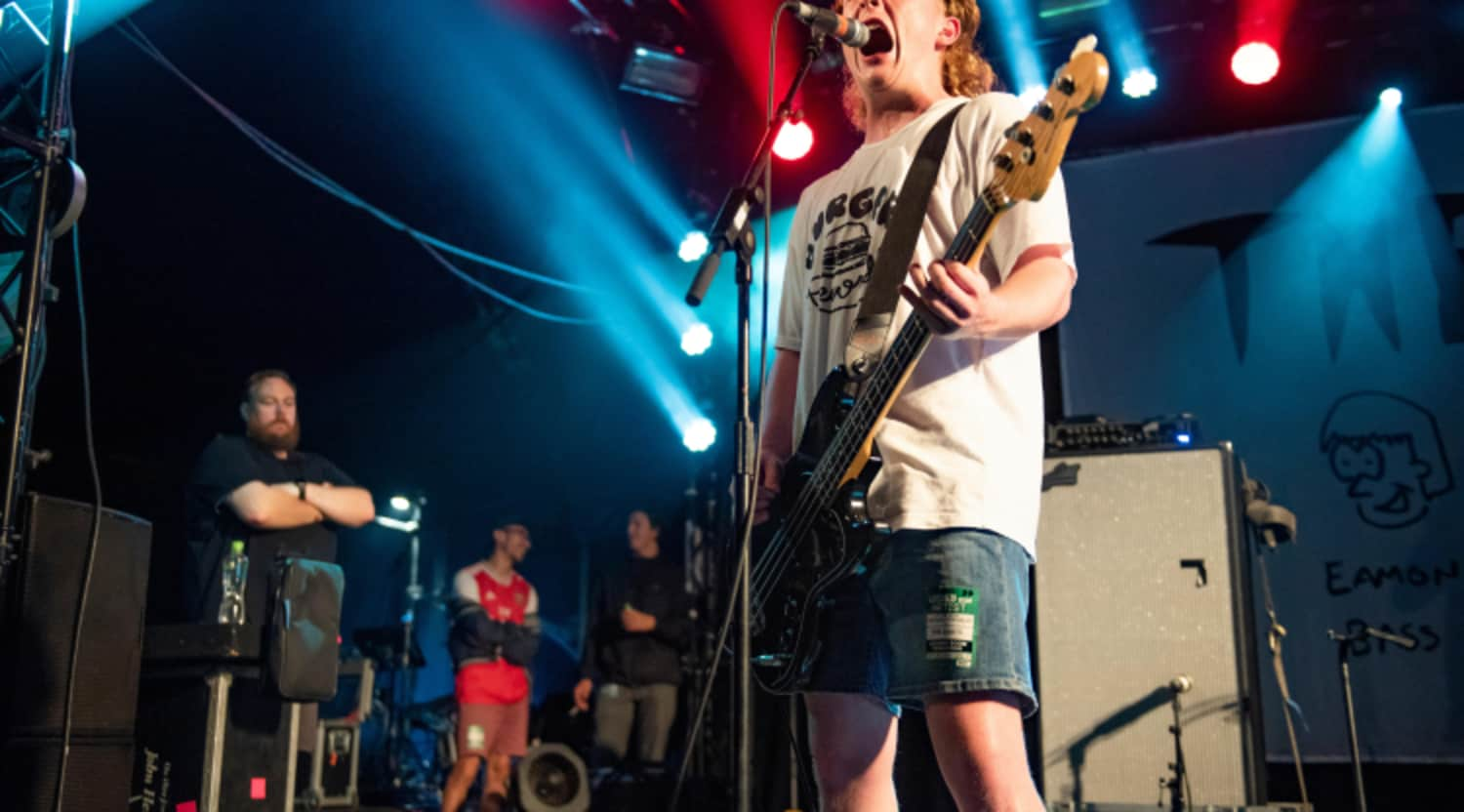 Alamy
The Chats Tickets
Experience the runaway success of The Chats
Australian punk rock band The Chats hit the big time in 2017 - almost entirely by accident. When the video for one of their songs went viral overnight, the three-man group from the Sunshine Coast suddenly found themselves at the centre of an Internet storm. Still not taking themselves entirely seriously, the band will win you over with their unique charm: tickets for The Chats are available now to buy or sell on StubHub.
Fresh from Australia: The Chats
Formed at high school during a jam session, punk rock band The Chats began its career as a three-piece group comprising bass and lead vocals, guitar and backing vocals, and drums. Their eponymous EP was released in 2016, but they had to wait until late 2017 for their song 'Smoko' - the lead single on second EP 'Get This In Ya' - to bring them unexpected overnight success. Essentially a song about taking an unofficial smoking break at work, the simple video features the band members wearing clashing colours and was filmed on a less-than-beautiful construction site. The everyday theme of the song, entertaining lyrics and carefree attitude of the band resonated with audiences across Australia and the rest of the world, racking up over 1.5 million YouTube views for the video and thousands of plays on other streaming platforms. Still in essence a high school band - just one that can do it a lot better than the rest - you can now get tickets for The Chats as they embark on a career that was expected perhaps least of all by them.
Experience The Chats' new brand of rock
It is this endearing modesty and unique brand of charm that make The Chats so likeable as a group - that and the fact that their music is genuinely catchy and entertaining. Seeing The Chats in concert will transport you instantly to the Sunshine Coast: staying true to their roots, the band is very definitely Australian in their choice of lyrics, subjects and even instrumentals. The perfect blend of summery punk rock, they refer to themselves as 'shed rock', 'pub punk' or even 'surf punk' and cite other bands like Cosmic Psychos and Dune Rats as their sources of inspiration. If you somehow managed to miss out on 'Smoko' but appreciate the sound of bands like Fidlar, Hockey Dad or The Saints, The Chats is a band that you need to get to know. Experience all the charisma, energy and good cheer of a live performance with The Chats tickets available now to buy or sell on StubHub.
Back to Top
Epic events and incredible deals straight to your inbox.