Looking for Sarah Millican outside the UK?
Check out one of our international sites.
Take me there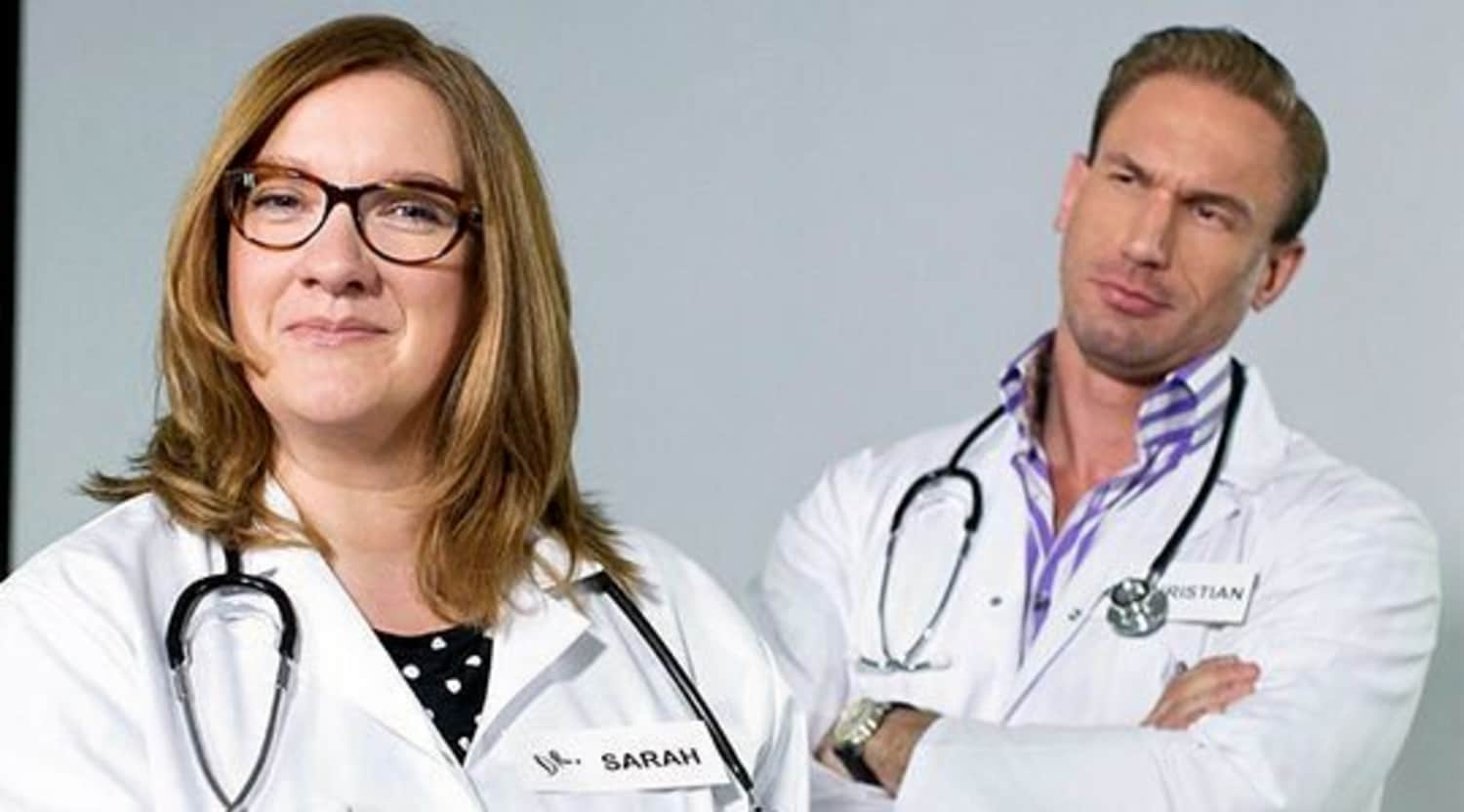 Alamy
Sarah Millican tickets, tour dates & upcoming shows
Sarah Millican: saucy comic who isn't afraid to show her claws
Few things in adult life are more emotionally draining than divorce; but if you manage to launch a hugely successful stand-up career off the back of it, then that's got to go some way to easing the pain.
The rise of Sarah Millican is, of course, more complicated than that. Her dry wit and sardonic delivery must have already been present; her divorce in 2004, after seven years of marriage, merely provided the impotus (and fodder) she needed. Would she have found fame if her marriage hadn't failed? Perhaps not: for anyone who witnessed them, those first Sarah Millican's Not Nice shows at the 2008 Edinburgh Fringe seemed to be a cross between brilliant observation comedy and a semi-cloaked cry for help.
Yet it is that authenticity – the rawness – of Millican's shows that really draws the crowd in. She's a woman on the edge, and her audiences are too; waiting with baited breath for what or who she might attack next. Sex; bodily fluids; the utter ineptness of good-for-nothing men – nothing is off the table with Millican, and her fans love it.
One early review described her as "looking like a primary school teacher but having the mouth of a biker" – and ten years later, she hasn't moved away from that. Sarah Millican is, quite simply, top of the pile when it comes to bawdy, straight-talking, smut-filled humour.
After completing four sell-out tours, it's no surprise that she's now onto her fourth. Kicking off in January 2018, Control Enthusiast has proved to be as spicy and spiky as ever, so don't miss out on a brilliant night that's sure to be full of laughs – buy Sarah Millican tickets at StubHub UK.
Sarah Millican: sardonic humour at its best
Growing up a self-described shy girl in South Shields, no one suspected that Sarah would end up on stage, radio and television, much less host her own programme. Yet since those first appearances at the Edinburgh Fringe almost 10 years ago, her career has gone from strength to strength. Millican has appeared on TV panel shows such as 8 Out of Ten Cats and Mock the Week, hosted her own programme Support Group on BBC Radio 4, before getting her own chat show – The Sarah Millican Television Programme – on BBC television.
Her DVD releases include Chatterbox Live, Thoroughly Modern Millican, Home Bird and Outsider, while her autobiography How to be Champion will hit the shelves soon.
More live comedy tickets
Purchased your Sarah Millican tickets at StubHub UK? Then check out some of the other top comedians who are on tour this year, such as Michael McIntyre and Jimmy Carr.
Back to Top
Epic events and incredible deals straight to your inbox.