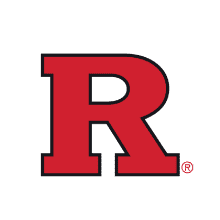 Rutgers Scarlet Knights Football
Rutgers Scarlet Knights Football Tickets
Official Fan to Fan Ticket Marketplace of the Scarlet Knights
Looking for Rutgers Scarlet Knights Football outside the UK?
Check out one of our international sites.
Take me there
Rutgers Scarlet Knights Football venues
Rutgers Scarlet Knights Football tickets
Team: Rutgers Scarlet Knights Football
League: NCAA, Big Ten Conference (East Division)
Home Games: SHI Stadium
Head Coach: Greg Schiano
All-Time Greats: Ray Rice, Bruce Presley, Terrell Willis, JJ Jennings, Paul Robeson, Bill Austin, Nate Toran, Alex Kroll, Homer Hazel
Rutgers Scarlet Knights Football Tickets
Rutgers and Princeton played the first game of intercollegiate football on Nov. 6, 1869, on a plot of ground where the present-day Rutgers gymnasium now stands in New Brunswick, New Jersey. Rutgers won that first game, 6-4. The game was played with two teams of 25 men each under rugby-like rules, but like modern football, it was "replete with surprise, strategy, prodigies of determination and physical prowess," to use the words of one of the Rutgers players.
The Scarlet Knights play at SHI Stadium in Piscataway, New Jersey. Since its first game, the team has had 70 All-Americans and six College Football Hall of Famers. Three Scarlet Knights have been drafted in the first round of the NFL Draft, Anthony Davis, Devin McCourty and Kenny Britt. StubHub is your source for Rutgers Scarlet Knights football tickets.
Where does the Rutgers Scarlet Knights football team play?
When you attend a home Rutgers Scarlet Knights football game, you are going to get a beautiful view of the Raritan River as well as an exciting football game. SHI Stadium is the home of the Scarlet Knights. Situated in Piscataway, New Jersey, on the Busch Campus at Rutgers, it has a capacity of 52,454. The stadium saw its first game on September 3, 1994. In 2009, an expansion that added more seats was completed.
Who is Rutgers Scarlet Knights Football's head coach?
Greg Schiano, who led Rutgers to new heights from 2001-11, returns in 2020 as the head football coach "On the Banks." The Wyckoff, New Jersey, native directed the Scarlet Knights to six bowl appearances, coached 83 RU players who signed NFL contracts and guided the program to the top APR score in the nation during his previous 11 seasons in Piscataway. He was named the 2006 National Coach of the Year. Schiano has three nine-win campaigns and coached 16 Rutgers All-America selections.
Who are some notable players from Rutgers Scarlet Knights Football?
Throughout its history, the Rutgers Scarlet Knights football program has produced six College Football Hall of Fame members, three players (Homer Hazel, Alex Kroll, Paul Robeson), three coaches (Harvey Harman, George Foster Sanford) and one athletic director (George Little).
Robeson, the third African-American to enter Rutgers and the first to play football, was a two-time All-America selection. A true renaissance man, Robeson won 12 letters in four sports - four in football, three each in basketball and baseball and two in track. He became an accomplished actor, singer and lecturer and was commemorated on a U.S. postal stamp.
How is the tailgating scene at Rutgers Scarlet Knights Football?
The tailgating scene at home Rutgers Scarlet Knights football games is festive. Tailgaters are described as friendly and outgoing even when they come across fans from the opposing team. All the parking lots used for game day allow tailgating. Tailgaters are asked to keep tailgating activities to the space within their parking spots. The lots open five hours before kickoff. There are tailgate services available for a fee as well. There are also plenty of additional activities to enjoy like purchasing food from food trucks.
What are the top games this year for Rutgers Scarlet Knights Football?
Rutgers is a member of the Big Ten East and annually takes on Indiana, Ohio State, Maryland, Michigan, Michigan State and Penn State, plus three members of the Big Ten West. Known as one of intercollegiate sports' most successful undertakings, the Big Ten is home to a lineage of legendary names and tradition.
Back to Top
Epic events and incredible deals straight to your inbox.