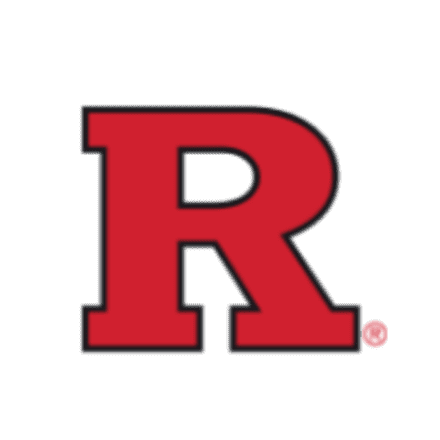 Rutgers Scarlet Knights Football
Rutgers Scarlet Knights Football Tickets
Official Fan to Fan Ticket Marketplace of the Scarlet Knights
Looking for

Rutgers Scarlet Knights Football

outside the UK?




Check out one of our international sites.

Take me there
Rutgers Scarlet Knights Football venues
Rutgers Scarlet Knights Football tickets
Team: Rutgers Scarlet Knights Football
League: NCAA, East Division of the Big Ten Conference
Home Games: SHI Stadium
Head Coach: Chris Ash
All-Time Greats: Ray Rice, Bruce Presley, Terrell Willis, JJ Jennings, Paul Robeson, Bill Austin
Rivals: Princeton
Rutgers Scarlet Knights Football Tickets
It is said that the first ever intercollegiate football game took place between Rutgers and Princeton on November 6, 1869. This game is why it is believed that Princeton is the only true rival of the Scarlet Knights. The official rules for what is known as modern football were set closer to the 1900s, so the intercollegiate games that took place in the late 1800s resembled rugby. Rutgers won the first match. A second game was held a week later and Princeton won. The Scarlet Knights play at SHI Stadium in Piscataway, New Jersey. Since its first game, the team has earned one conference title and three division titles. Three of the team's former players have been drafted in the first round of the NFL draft. As of February 6, 2019, 16 former Scarlet Knights were listed on the rosters of NFL teams including Duron Harmon, Devin McCourty and Jason McCourty, playing for the New England Patriots. StubHub is your source for Rutgers Scarlet Knights Football tickets.
Where does the Rutgers Scarlet Knights football team play?
When you attend a home Rutgers Scarlet Knights football game, you are going to get a beautiful view of the Raritan River as well as an exciting football game. SHI Stadium is where the Scarlet Knights play when they are scheduled at home. Situated in Piscataway, New Jersey, on the Busch Campus at Rutgers, it has a capacity of 52,454. The stadium saw its first game on September 3, 1994. In 2009, an expansion that added more seats was completed.
Who is Rutgers Scarlet Knights Football's head coach?
The head coach for the Rutgers Scarlet Knights Football team is Chris Ash. Ash is a former football player for the Drake Bulldogs where he played defensive back. He became the head coach for Rutgers in 2016. When he took the position, he had almost 20 years of coaching experience at other schools' football programs including Drake. On December 7, 2015, Ash received a five-year contract from Rutgers.
Who are some notable players from Rutgers Scarlet Knights Football?
Throughout its history, the Rutgers Scarlet Knights football program has produced several notable players. Paul Robeson was an All-American, and Bill Austin was known for his top-notch running style that helped him rush for 2,073 yards. In the 1970s, JJ Jennings broke and set several new records for his offense. In the 1990s, Bruce Presley and Terrell Willis were dubbed " "Thunder and Lightning" " while running back Ray Rice became a household name in the 2000s.
How is the tailgating scene at Rutgers Scarlet Knights Football?
The tailgating scene at home Rutgers Scarlet Knights football games is festive. Tailgaters are described as friendly and outgoing even when they come across fans from the opposing team. All the parking lots used for game day allow tailgating. Tailgaters are asked to keep tailgating activities to the space within their parking spots. The lots open five hours before kickoff. There are tailgate services available for a fee as well. There are also plenty of additional activities to enjoy like purchasing food from food trucks.
What are the top games this year for Rutgers Scarlet Knights Football?
The main rival of the Rutgers Scarlet Knights football team is the Princeton Tigers. This is one game not to be missed. The rivalry started started in 1869 when the two teams faced off is what is the first recorded college football game. Other teams that will be visiting the Scarlet Knights in 2019 in New Jersey are Michigan State, Ohio State and Boston College.
Back to Top
Epic events and incredible deals straight to your inbox.