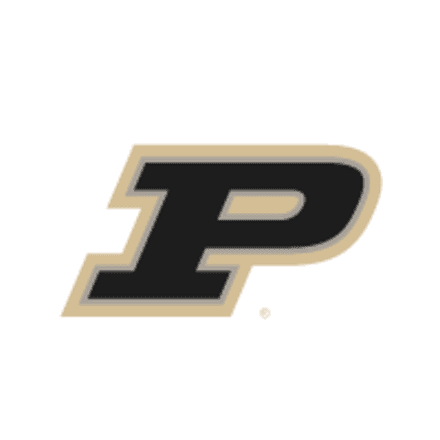 Purdue Boilermakers Football
Purdue Boilermakers Football Tickets
Official Ticketing Partner of Purdue Athletics
Looking for Purdue Boilermakers Football outside the UK?
Check out one of our international sites.
Take me there
Purdue Boilermakers Football venues
Purdue Boilermakers Football tickets
Team: Purdue Boilermakers
League: NCAA
Home Games: Ross–Ade Stadium
Head Coach: Jeff Brohm
All-Time Greats: Jim Everett, Leo Sugar, Drew Brees, Jordan Roos, Dave Butz and Bob Griese
Rivals: University of Illinois, Indiana University Bloomington, Notre Dame
Purdue Boilermakers Football Tickets
Purdue's football program is one of the oldest in the country. Purdue University's first game took place on October 29, 1887, when its team faced off against Butler College. Since then, Purdue has gone on to become one of the most storied NCAA football teams in history. Purdue is located in Indiana, which is a hotbed of athletics. The team has a devoted fan base and several local rivalries. Though the team's fortunes have ebbed and flowed over the years, it has a great record overall. The Boilermakers have won 12 conference championships during its history. Purdue's All-American Marching Band is one of the largest bands in college football, with more than 300 members. It provides entertainment at halftime and during the game. The band also performs at the Indianapolis 500 and visits elementary, middle and high schools. StubHub is your source for tickets to Purdue Boilermakers football games.
Where do the Purdue Boilermakers play?
The Boilermakers play at Ross-Ade Stadium, which dates back to 1924. This historic venue has been renovated several times over the years. When it first opened, it seated about 13,500 people. Today, it has 68,000 seats and standing room for an additional 2,000 people. The stadium is named after two Purdue alums who helped raise the money to build it.
What conference do the Boilermakers play in?
Purdue is a part of the Big Ten conference. The Boilermakers have been a Big Ten team since 1953.
Who is Purdue's head coach?
Jeff Brohm has been the head coach at Purdue since 2017. Brohm played college football from 1989 to 1993 at Louisville. He went undrafted after college but played for NFL teams including the San Diego Chargers and Washington Redskins. His overall coaching record at Purdue is 13 wins and 13 losses.
Have the Boilermakers ever won a national title?
College football's championship system has always been somewhat confusing. Purdue holds one unclaimed national title from 1931. The Boilermakers have gone undefeated several times in the past, including the 1929 and 1943 seasons. They've won 12 conference championships, the first in 1891 and the most recent in 2000. Since 1966, Purdue has participated in 19 Bowl games. The team's overall record is 10-9.
What was the Purdue Boilermakers football game record last season?
Purdue had a challenging season in 2018. The team went 6-7 overall, but had a winning record of 5-4 in the Big Ten. The team got off to a rocky start, with three losses to Northwestern, Eastern Michigan and Missouri. It turned things around with a win over Boston College, a team then ranked at No. 23. It then won the following three games, as well. The Boilermakers were invited to play at the Music City Bowl, where they were defeated by the Auburn Tigers.
Do the Boilermakers have any historical rivalries?
Purdue's biggest rivals are in-state. It has a standing rivalry with the Indiana Hoosiers, who the team traditionally plays for the Old Oaken Bucket. Purdue's record against the Hoosiers stands at 74–41–6 as of 2018. Purdue's other big in-state rival is Notre Dame. The Fighting Irish lead that rivalry with a record of 56–26–2 through 2017. The Boilermakers' other big rival is the Fighting Illini. Through 2018, they are tied at 44-44 through the lifetime of the rivalry.
How is the tailgating scene at Ross-Ade Stadium?
Indiana is a sports-mad state, especially for football and basketball. There's a long tradition of tailgating at Ross-Ade Stadium for Purdue Boilermakers football games. Tailgating is permitted but only directly behind your vehicle. Taking up another parking space is not permitted. Parking lots open up to eight hours before kickoff, with the earliest possible opening time being 7 AM.
Back to Top
Epic events and incredible deals straight to your inbox.