Looking for Kaytranada outside the UK?
Check out one of our international sites.
Take me there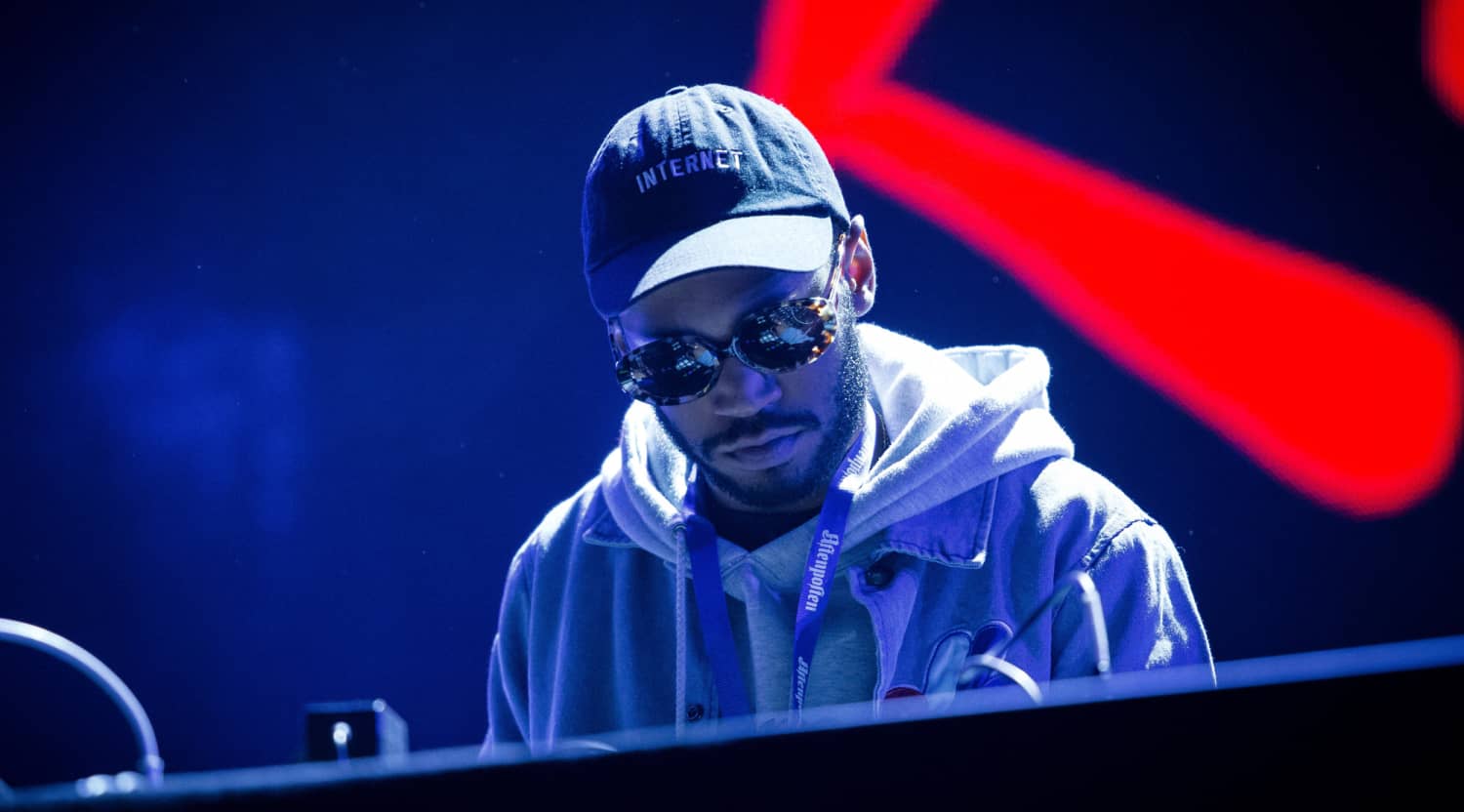 Alamy
Kaytranada Tickets
Kaytranada Tickets
Born Louis Kevin Celestin in Port-au-Prince, Haiti, Kaytranada is a Canadian hip-hop and electro-pop artist and DJ. Kaytranada rose to prominence mainly through social media, becoming well-known for his extended and infectious remixes of major club hits. In 2015, the artist went on tour with Madonna and started to gain major recognition in his own right as seeing this artist perform live is a truly unforgettable experience. Today, Kaytranada has released 16 EPs, four mixtapes and one highly acclaimed studio album, 99.9%.
The Evolution of a Star
Kaytranada has always loved music and started as a DJ at the age of 14. His earliest iteration was as one-half of the hip-hop duo The Celestics. In 2011, he came together with Canadian rapper Lou Phelps to release the album Massively Massive. At the time, the artist was also pursuing a solo career under the name Kaytradamus. He released two unsuccessful albums as Kaytradamus and then officially changed his name to Kaytranada in 2012. His talent as a DJ earned him widespread recognition within the industry, affording Kaytranada the opportunity to work with jazz legend Robert Glasper, pop mega star Madonna, rising hip-hop star Goldlink, indie R7B artist Anderson .Paak and soulful R&B musician Craig David. In addition to working directly with some of the biggest names in music, Kaytranada has toured to more than 50 cities and has been a guest DJ at numerous nightclubs throughout the United States, Europe and Canada.
Where can I purchase Kaytranada tickets?
You can buy Kaytranada concert tickets at StubHub, the world's largest online ticket retailer and marketplace. On StubHub, your Kaytranada ticket purchase is protected by its FanProtect guarantee so that you can shop online with confidence.
Is there a Kaytranada show near me?
Kaytranada has 10 shows left in his 2019 tour, and those concerts are spread out across the United States and abroad. The artist will be making several stops in Australia in December of 2019 and January of 2020, the country's summer season. Other Kaytranada tour dates include major festivals like the Fuji Rock Music Festival in Japan, the Osheaga Music and Arts Festival in Canada and the Austin City Limits Festival.
What can I expect from a Kaytranada concert?
Kaytranada shows run a little bit over an hour and are a high-octane dance party from beginning to end. The artist often performs to sold-out crowds and standing-room only is not uncommon for a Kaytranada concert, so be sure to wear comfortable shoes. In addition to performing his own songs, Kaytranada loves to please the crowd by remixing popular songs by other artists. At one show, Kaytranada did an extended mix of several tracks from Solange's A Seat at the Table album, causing the crowd to go wild with enthusiasm. Mosh pits are not uncommon at a Kaytranada concert, nor are spontaneous sing-alongs or exuberant dance parties.
What are some of Kaytranada's musical influences?
Kaytranada was influenced by Kompa, traditional Haitian music that he grew up listening to in Canada. The artist also said salsa, electro pop, punk and hip-hop music were all influential in the development of his unique sound. Kaytranada's love of music producing started early in life, and the artist has always appreciated the way different musical styles and genres can intersect to create something completely unique.
Has Kaytranada won any awards?
Kaytranada has been nominated for eight awards and has won three of them, including a Juno Award for Electronic Album of the Year and a Polaris Music Prize for Canadian Album of the Year, both for his hit album, 99.9%. Kaytranada also won a Canadian Independent Music Artist of the Year award in 2017.
What other artists are similar to Kaytranada?
Folks who enjoy electro pop DJs like Kaytranada might also appreciate the musical offerings of FKJ, DJ Deadmau5 and Phony PPL.
Back to Top
Epic events and incredible deals straight to your inbox.