Looking for Weezer outside the UK?
Check out one of our international sites.
Take me there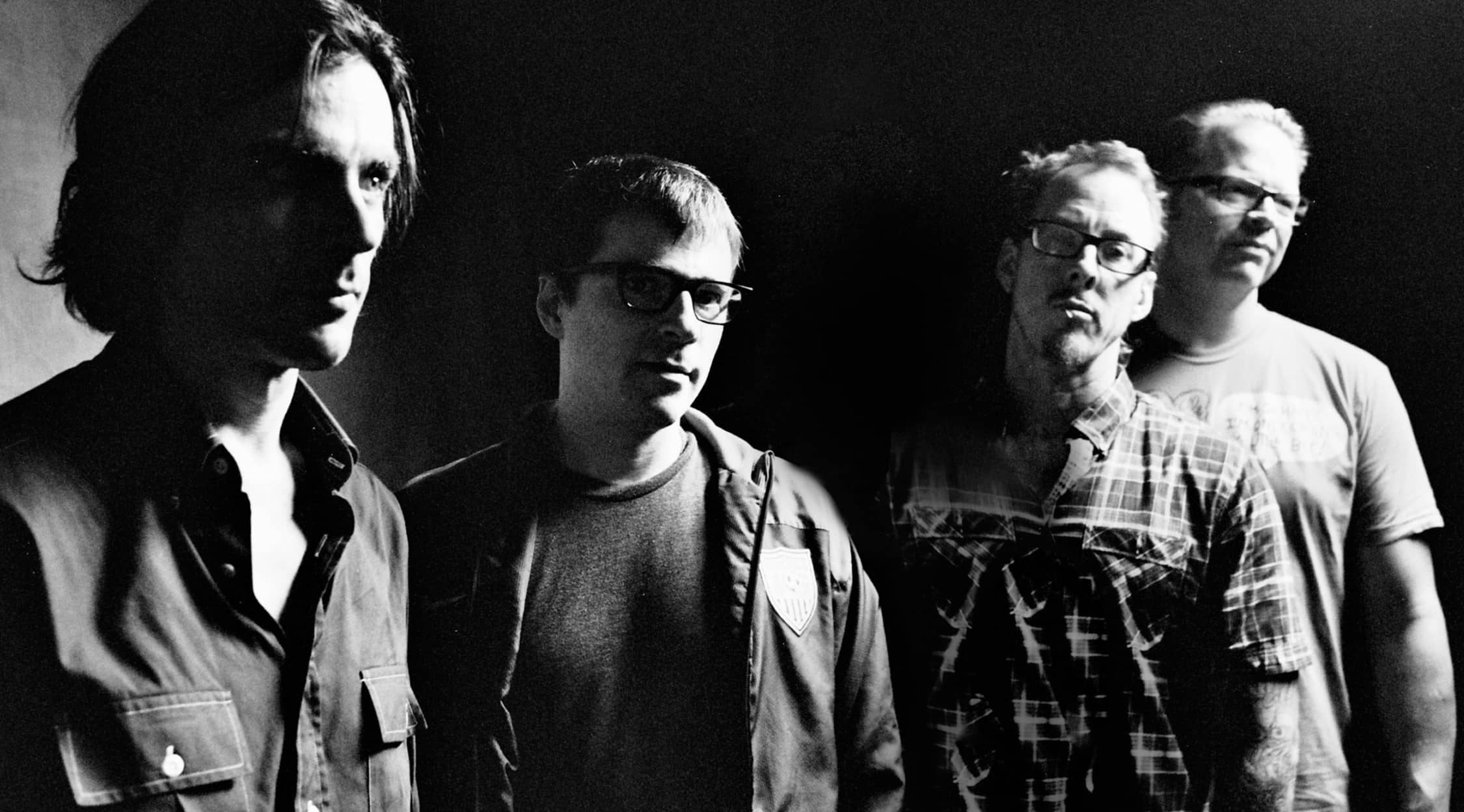 Weezer Tickets - 2020 Hella Mega Tour with Green Day & Fall Out Boy
Unashamedly nerdy long before 'geek chic' was even a thing, Weezer have transformed themselves from alt-rock heroes to arena-filling megastars over the course of their two-decade career. Bursting onto the music scene with their own peculiar brand of hook-heavy guitar pop in 1992, they became one of the most-loved bands of the post-grunge era, celebrated for bringing fans original, meaningful and above all, fun songs in the wake of Kurt Cobain's death.
Tracks like "Buddy Holly", "Island in the Sun" and "Beverly Hills" have secured the legendary Los Angeles group over 17 million album sales and a cult fan base that extends around the globe. After releasing the singles "Feels Like Summer" and "Mexican Fender" in 2017, frontman Rivers Cuomo revealed that Weezer's forthcoming album – their eleventh record in total – would be titled Pacific Daydream and that they will be accompanying the October release with a mini UK concert tour.
The lads will play five concerts around the UK in Leeds; London; Birmingham; Glasgow and Manchester from the 23-28 October before they head off to Australia to tour with fellow legends the Foo Fighters. So what are you waiting for? Buy Weezer tickets at StubHub UK now.
Weezer: American rockers still going strong after 25 years in the business
Eschewing the angsty, soul-baring sound of rock bands popular in the post-grunge years, Weezer's unapologetic hooks and nerdy nuances immediately separated them from the crowd. When the band burst onto the scene, Rolling Stone magazine said they "looked uncomfortable from the get-go, posing for the cover of their self-titled debut as though they were waiting to be noogied". Their best known early single "Buddy Holly", released on what would have been the icon's 58th birthday in 1994, is ranked by the same magazine as one of the 500 Greatest Songs of All Time as well as one of the 100 Greatest Songs of the '90s.
Weezer have released a string of platinum selling records, with their sound always entrenched in alternative rock but noticeably evolving from one album to the next. Their sophomore effort Pinkerton was darker and less playful than their debut and tracks like "El Scorcho" and "Pink Triangle" have secured its place on many best albums of all time lists. Frustration and creative disagreements led to line-up changes in the late 1990s, and frontman Rivers Cuomo endured a period of depression, painting the walls of his house black and putting sheets of fibreglass across his windows to prevent light from coming through.
In 2001, their self-titled third album (which has come to be known as The Green Album) catalysed a hugely successful comeback, buoyed by singles "Hash Pipe" and "Islands in the Sun", and earning the band a whole new generation of fans. In 2004, they scooped their first ever Grammy nomination off the back of the track "Beverly Hills" before 2008 chart-topping lead single "Pork and Beans" from The Red Album earned them a Grammy for Best Short Form Music Video.
Today, Weezer's unequivocal influence can be heard in the music of bands such as Dinosaur Pile-Up, Real Estate and Cymbals Eat Guitars. Singles like "Thank God for Girls" and "Do You Wanna Get High?" off their self-titled 2016 LP (aka The White Album) got fans excited for a whole new chapter. A year later, Weezer released the singles "Feels Like Summer" and "Mexican Fender" from their forthcoming eleventh studio album Pacific Daydream. Make sure you don't miss out on a brilliant show, buy Weezer tickets now at StubHub UK.
Similar artists to Weezer
After buying Weezer tickets at StubHub UK, why not check out the latest listing for other alt-rockers? See tickets for guitar-driven groups like Blink 182 or Muse.
Back to Top
Epic events and incredible deals straight to your inbox.