Looking for Caifanes outside the UK?
Check out one of our international sites.
Take me there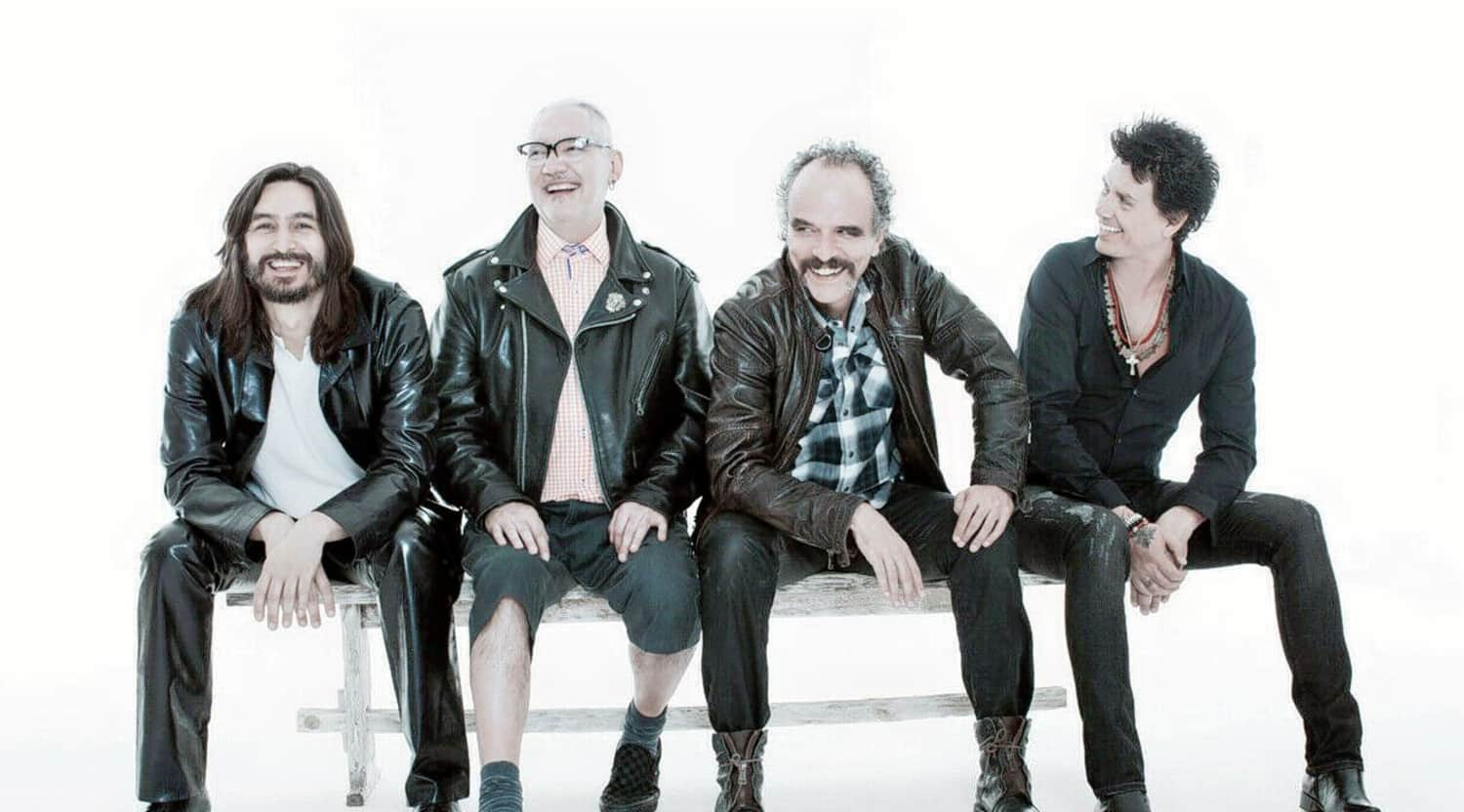 Zuma
Caifanes Tickets
Caifanes Tickets
In 1987, five rockers came together in Mexico City to form Caifanes, a band that would change the face of Mexican rock history. Members Saul Hernandez, Alejandro Marcovich, Sabor Romo, Alfonso Andre and Diego Herrera played their first official show on April 11, 1987, as one of many groups performing in Rockotitlán, Mexico City's biggest rock festival. Caifanes took the stage in Auditorio Nacional, a stadium that seats 10,000. After performing to a sold-out crowd, it went on to get its big break when RCA Ariola asked it to come open for Argentenian rock musician Miguel Mateos. Mateos' producer would eventually become its, helping it to produce its first studio album, the self-titled Caifanes, which went on to sell 300,000 copies in the first month alone.
Breakup and Reunion
From 1988 to 1994, Caifanes continued to gain recognition and popularity, both in its native Mexico and throughout Latin America and the United States. In fact, the band was so successful it even opened for the Rolling Stones in Mexico City in 1994. However, in 1995, lead singer Saul Hernandez and lead guitarist Alejandro Marcovic had irreconcilable differences that led to the band breaking up. Fifteen years later, it would reunite for Vive Latino 2010, a popular music festival, and Coachella in 2011. Hernandez and Marcovich healed the rift between the members, and the band's reunion became permanent. It has continued to tour ever since, and in 2019 announced it will be releasing their fifth studio album soon, much to the delight of its fans.
Where can I get Caifanes tickets?
You can buy Caifanes tickets at StubHub, the world's biggest online ticket marketplace and retailer. StubHub helps you shop with confidence because your Caifanes concert tickets are 100% covered by our FanProtect guarantee.
Is there a Caifanes show near me?
There are more than 10 Caifanes tour dates left in 2019. Their concerts are spread throughout the United States and Mexico and includes stops in major cities like San Jose, Calif.; Houston, Texas; Monterrey and Mexico City, Mexico; and Seattle, Wash.
What can I expect from a Caifanes concert?
Caifanes are classic rockers who live for live performances. Lead singer Saul Hernandez sounds the same as he did when the band first started touring in the '80s. The band knows how to engage a crowd, and it will get you on your feet by playing old favorites, pumping up the energy. Caifanes attracts a diverse group of fans from rockers to salsa dancers, so attending a Caifanes concert is a visually stunning and emotionally transformative experience you won't want to miss.
What are Caifanes most popular albums?
Since 1988, Caifanes has released four studio albums, twelve compilation albums and more than 25 singles. While all its albums were extremely popular in their native Mexico, earning it a place in the annals of history as one of Mexico's greatest rock bands, its self-titled debut album, Caifanes, is arguably the most popular, bringing audiences top radio hits like "Matanme Porque me Muero" and "Viento." Caifanes sophomore album, Diablito, best typifies the sound and aesthetic that would go on to diversify the Mexican rock genre.
What are Caifanes' musical influences?
Caifanes' unique brand of alternative rock stems from unlikely sources, such as Bolero and Latin classical music, with members citing Los Panchos and Augustine Lara as significant influences on its sound. Aesthetically, Caifanes drew its controversial fashion style from English punk rockers of the era like The Cure and King Crimson. The band's bold, visible makeup and dramatic black attire was certainly out of the ordinary for the Mexican music scene of the '80s. Its sound and style helped cement Caifanes as some of the greatest Mexican rockers of all time.
Which other performers are similar to Caifanes?
Caifanes fans might enjoy Bomba Estereo, Mana, La Santa Cecilia and Hombres G.
Back to Top
Epic events and incredible deals straight to your inbox.