Looking for Alan Jackson outside the UK?
Check out one of our international sites.
Take me there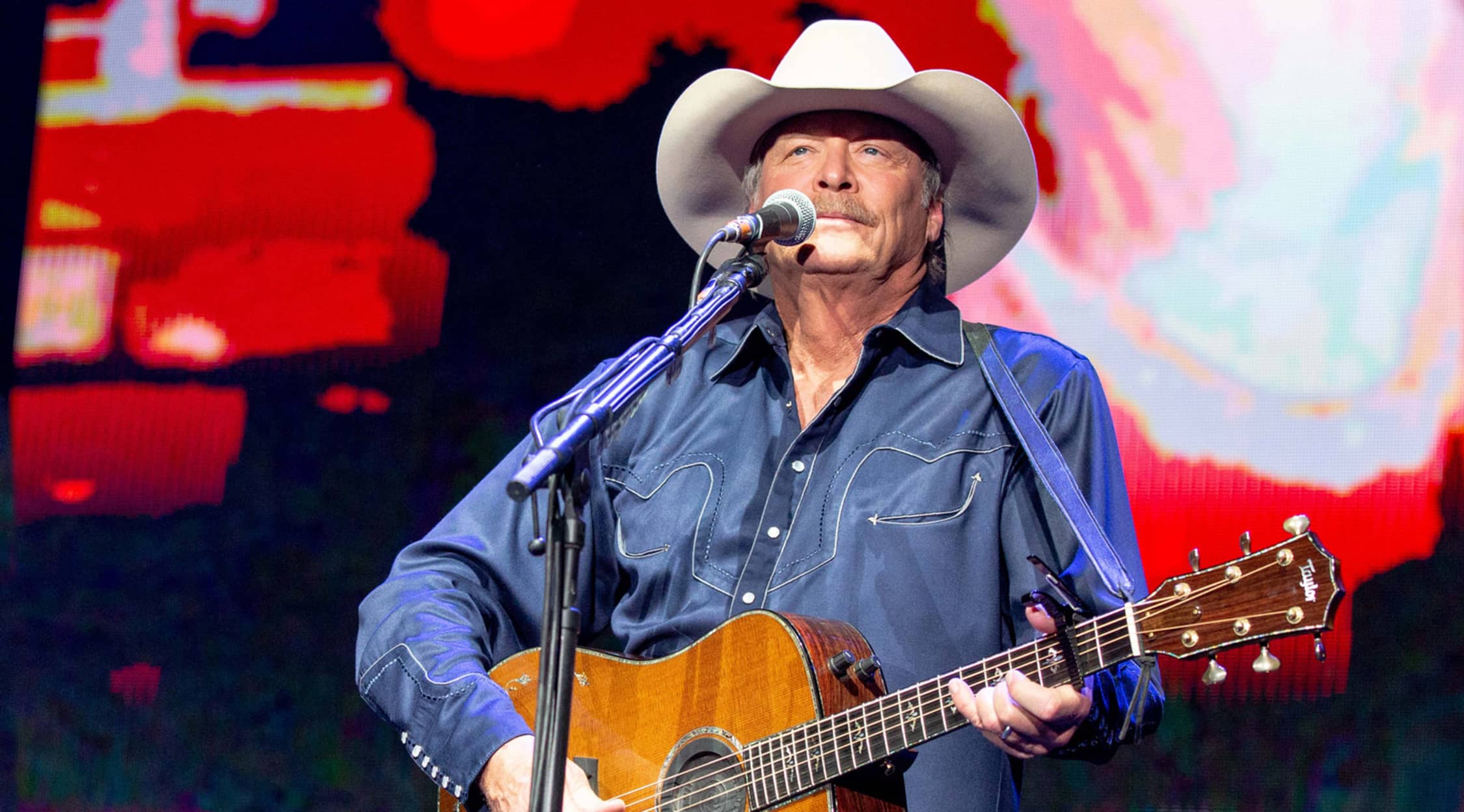 Zuma
Alan Jackson Tickets
Alan Jackson Tickets
Alan Jackson is an iconic American country music singer and songwriter who fans have heard through their radios since 1983. He is known for holding true to traditional country music values throughout his 16 studio albums, three greatest hits albums, two Christmas albums and two gospel albums. Jackson has sold over 80 million records and has had 66 titles hit the Billboard Hot Country Singles and Tracks Chart; 35 of those titles earned the number one spot, and nine have been certified multi-platinum. He has won numerous awards, including two Grammy Awards, 17 ACM Awards and 16 CMA Awards, and he has been inducted into the Georgia Music Hall of Fame, Country Music Hall of Fame and the Nashville Songwriters Hall of Fame.
Alan Jackson's Sings the Hits
Alan Jackson was born the fifth child of his parents on October 17, 1958, in Newnan, Georgia. Jackson had a modest childhood, living in a small home built off of his grandfather's tool shed. Though he sang in his local church, Jackson had little interest in music until a friend had him listen to the tunes of Gene Watson, John Anderson and Hank Williams, Jr. He started a band after high school graduation, but it wasn't until Jackson was 27 years old that he moved with his wife of six years to Nashville in order to pursue a career in music. Jackson worked in The Nashville Network's mailroom until 1989 when he became the first artist ever to sign with the Arista Nashville branch of Arista Records. Through the course of gaining country music fame, Jackson had three daughters with wife Denise Jackson. Though Jackson got a late start, the moment his music hit the public, people couldn't get enough of it, and his fame instantly soared.
Where can I buy Alan Jackson tickets?
Grab your Alan Jackson tickets at StubHub to catch the country music legend live in concert. StubHub is the largest marketplace for tickets to all your favorite shows, and tickets are backed by its FanProject guarantee.
Who are the members of Alan Jackson's band?
Alan Jackson records the majority of his studio albums with members of his live band, the Strayhorns. Since 2017, the Strayhorns have consisted of Danny Groah on lead guitar, Bruce Rutherford on drums, Joey Schmidt on the keyboard, Roger Wills on bass guitar, Monty Allen on acoustic guitar and vocals, Scott Coney on acoustic and baritone guitars, Robbie Flint on steel guitar and Ryan Joseph on fiddle and mandolin. Scott Coney and Ryan Joseph also make up the harmony vocals of the band.
What can I expect from an Alan Jackson concert?
A high-energy, country-loving, jam-packed night of musical entertainment is only the start of what you can expect from attending an Alan Jackson concert. As he walks out onto the stage, tipping his light-beige-colored cowboy hat in your direction, you will feel his deep-rooted, old-school country vibes that his fans have come to know and love him for. The highlights of his concerts are the real-life stories told by Alan Jackson himself that give an in-depth look at his life and the events that have inspired his music, which you will not have the opportunity to hear elsewhere.
Where will Alan Jackson be performing?
You can easily catch an Alan Jackson tour in a city near you with his various tour dates that bring him all across the United States. Like many previous years, in 2019, Jackson can be found entertaining his millions of fans at venues spanning across the country in a multitude of states, including Kentucky, South Carolina, Wisconsin, Michigan, Oklahoma, Indiana, Pennsylvania, Kansas, Florida and many more.
What are some of Alan Jackson's most popular songs?
Familiar Jackson tunes include "I Could Make a Living," "She's Got the Rhythm," "Don't Rock the Jukebox" and "Chattahoochee."
Which artists are similar to Alan Jackson?
If you already have your Alan Jackson performance tickets, you might consider checking out live performances of Clint Black, Travis Tritt and Garth Brooks.
Back to Top
Epic events and incredible deals straight to your inbox.