1 event near London, Great Britain
3 events in all locations
4 tickets left on our site
Looking for Set It Off outside the UK?
Check out one of our international sites.
Take me there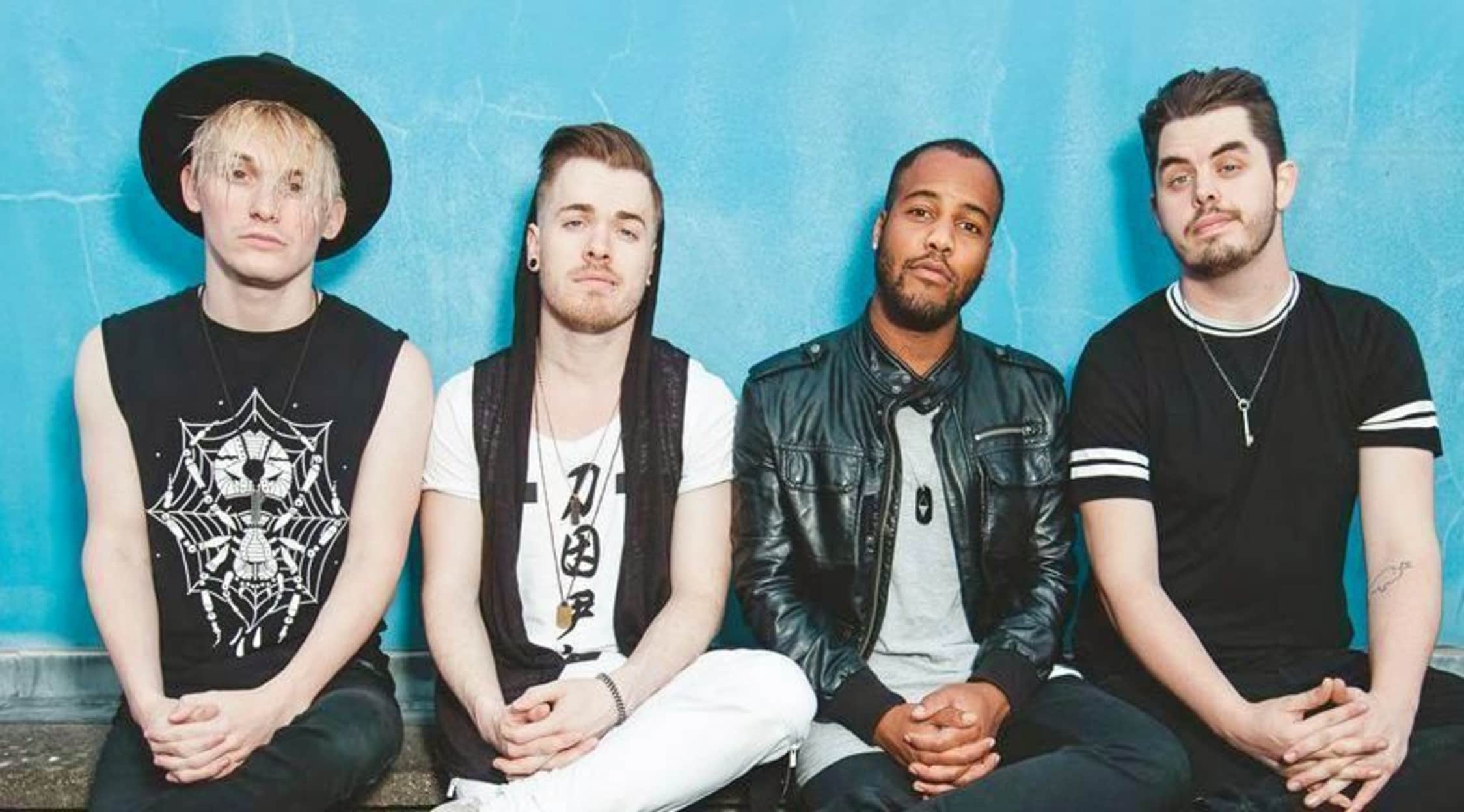 Rovi
Set It Off Tickets
Set It Off: Tampa-Style American Rock
Set It Off is an alternative rock band that started out releasing music independently in 2008 before eventually gaining the attention of record executives and landing a major contract. The band's sound is often described as cinematic, featuring not only songs that listeners have to sing along with, but also stirring, thought-provoking ballads as well.
Schedule
Set It Off performs at least a few shows every given year, with some years bringing fans an average of about 20 shows and others seeing more than 50. Tours are heavily focused on the United States, with stops in cities such as Philadelphia, Boston, Washington, D.C., Atlanta, Orlando and Los Angeles. The Electric Factory, Marquee Theatre, The Wiltern, and House of Blues are among the most frequent venues. Those with Set It Off tickets often get to see other bands such as Hawthorne Heights, State Champs and The Candy Hearts on stage, too.
Trivia
Many fans know Set It Off as an orchestral pop band, but that wasn't always the case. When Set It Off first started out, they were more often classified as a synth pop punk band. The change to orchestral pop happened organically as the band matured, but synthesised music remains at its core. Rather than using all orchestral instruments, the band uses many programmed instrument sounds and synthesisers to create its music.
Band
Hailing from Tampa, Florida, Set It Off is a five-member band that makes music in the pop funk and symphonic funk genres. The band formed in 2008, when founder Cody Carson (vocalist) left the Oberlin Conservatory of Music to form the band and realise his dream of a career in music. He used his leftover tuition to fund the startup of the band, bringing former high school friend Dan Clermont along for the ride. He also added Austin Kerr and Zach DeWall to the mix. Though the band added a couple of other members, they didn't remain until Maxx Danziger came on board as the band's drummer. Before signing with a record label, Set It Off released two EPs, Baby, You Don't Tripajaharda and Calm Before the Storm.
Breakthrough
Set It Off made music for a few years before getting its big break. In 2010, the band signed on with Equal Vision Records. Through that label, the band remastered its Horrible Kids EP, releasing it in 2011. Though not a full-length album, Horrible Kids brought the band measurable success, making it to iTunes Top 100 Alternative Albums list.
Hit Albums
Cinematics, the group's first full-length album, was released in September 2012 with 12 tracks. It was re-released later with four additional tracks, adding "Partners in Crime," "Kill the Lights," "Dream Catcher" and "I'll Sleep When I'm Dead" to the track list. The album performed well, charting on the Billboard 200 at a rank of 174. It also took the 4th position on the Top Heatseekers chart. The group's second album, Duality, released in 2014, gained a 3-star out of 5 rating from FDRMX and a 9 out 10 rating from Music Connection.
Show Experience
A Set It Off concert is the type audiences stand and up cheer to. The lead singer, Cody Carson, takes to the stage with high energy and tells fans to put their hands up before launching into belted-out lyrics that gets them singing, dancing and clapping along. The band keeps the audience participation up throughout the show while performing fan favourites, complete with head banging and synchronised guitar twirling. The mood is high, the sets are energetic and the language is definitely complex.
Back to Top
Epic events and incredible deals straight to your inbox.