Looking for Queensryche outside the UK?
Check out one of our international sites.
Take me there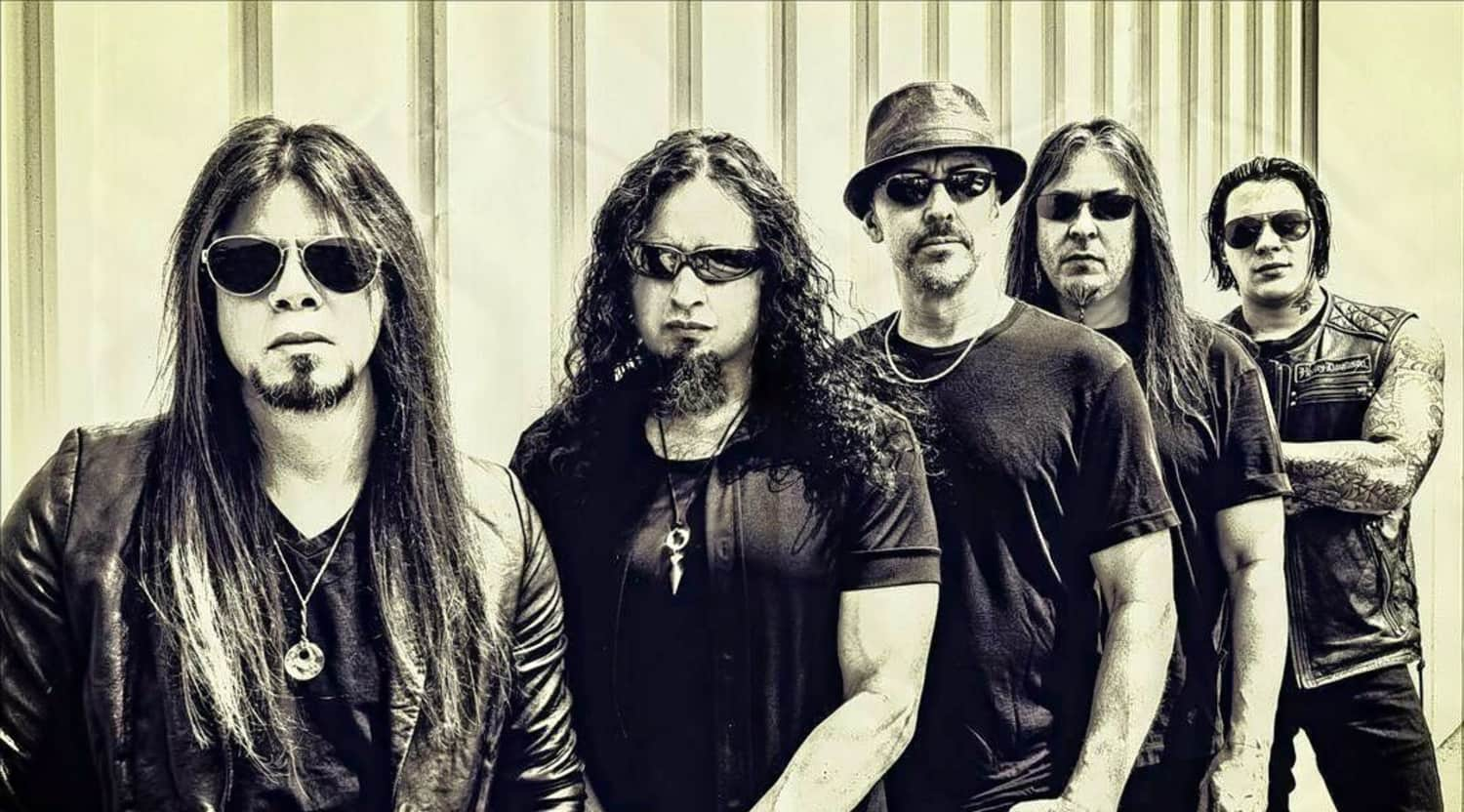 Rovi
Queensryche Tickets
"
Queensrÿche Tickets
Lead singer Geoff Tate's distinct, deep voice has fascinated fans since Queensrÿche began its journey in 1982. Part of the 80s heavy metal movement, Queensrÿche distinguished itself from the pack of other bands including Mötley Crüe, Poison and AC/DC with a more progressive style, timeless, haunting lyrics, and creative songwriting. Though metal music experienced a drop in popularity once the 90s came around, Queensrÿche continues to make albums, tour, and enjoy a long, successful career bolstered by loyal fans, quality music and exceptional showmanship.
Schedule
Queensrÿche consistently travels the world bringing fans the best of their old and new music. The band shows up everywhere from the iconic music festival Rocklahoma, to famed clubs such as the House of Blues. Queensrÿche drops in to casinos now and then, and the band's busy tour schedule likely means that when you have Queensrÿche tickets, you could be rocking out in a small, intimate venue or a rocking, loud festival.
Trivia
The year 1991 was a banner year for the band. Their album, Empire, would bring the band much critical success, including three Grammy nominations and five MTV Video Award nominations for the otherworldly ballad "Silent Lucidity." The album sold over three million copies, and sent the band on its first headlining tour. Music channel MTV no doubt played a large part in the band's success, playing the videos for "Silent Lucidity" and "Another Rainy Night" on heavy rotation, alongside other popular acts such as Bon Jovi and Def Leppard.
Band
When Queensrÿche began, the lineup consisted of singer Geoff Tate, drummer Scott Rockenfield, bass player Eddie Jackson, and Chris DeGarmo and Michael Wilton on guitars. Over the years, there has been some dissonance in the band and members have come and gone, most notably, Chris DeGarmo, who also wrote many of the band's songs. Replacements came and went, and sadly, in 2012, the band voted Geoff Tate out of its ranks. Tate formed his own version of Queensrÿche with new members, and both bands used the iconic Queensrÿche name until a judge ruled in 2014 that only one band could use the legendary title. Now, Geoff Tate's band, titled Operation: Mindcrime, continues to tour and record with revolving band members John Moyer, Simon Wright, Kelly Tichy and Kelly Gray, among others.
Breakthrough
Queensrÿche put themselves on the map when they released the innovative album Operation: Mindcrime. The concept album tells the story of a junkie who is forced to be a hit man. Critics compared the album to Pink Floyd's successful The Wall, and fans loved the lyrical tale of Nikki and his dangerous life. The album made fans and critics sit up and take notice, and built a solid foundation for their albums to come. The album also allowed the band to tour as an opener for already popular headliners like Guns N' Roses and Metallica, gaining them even more exposure to rock fans.
Hit Albums
Operation: Mindcrime may have put Queensrÿche on the map, but Empire was their first true commercial success, leading the band to songs on the Top 10, Grammy Awards and headliner status. Flanked by the good fortune of these two albums, the band enjoyed a heady amount of success from 1988 to the mid-90s. Today, as a treat to fans, the band sometimes tours and plays the Operation: Mindcrime album in its entirety, which is always a sellout show with fans old and new scrambling for Queensrÿche tickets and reminiscing about the iconic album of the 80s that they love so much.
Show Experience
Like many bands in the 80s, Queensrÿche started small in nightclubs. Through the years, the band graduated to playing in massive stadiums, and both versions of the band still command a crowd with fist-pumping sounds, high energy, and thrilling live performances that include fans singing along to their favourite hits.

"
Back to Top
Epic events and incredible deals straight to your inbox.